Simple Ways to Become a Whale on Steemit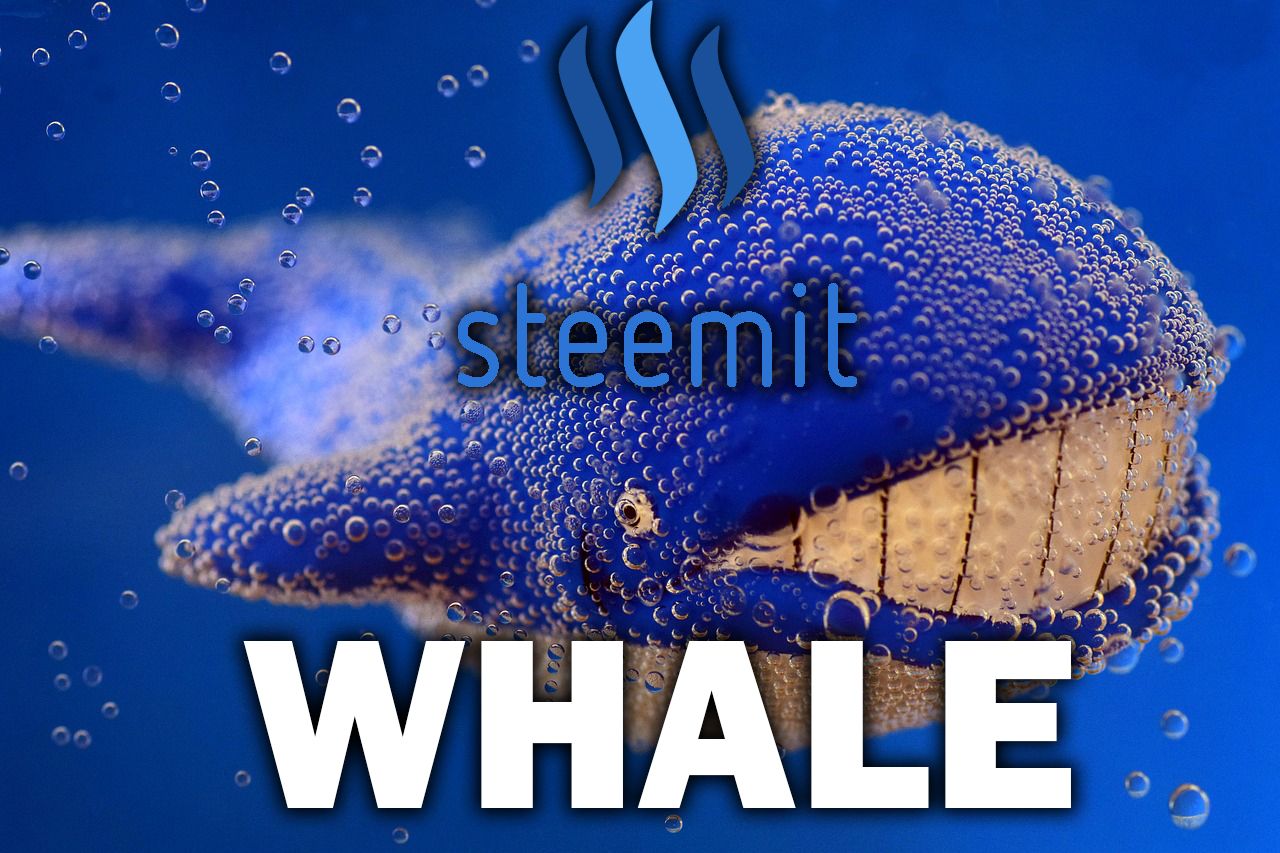 I have been here on Steemit for a little over a month, but I began writing daily just last week. In that time I have gained followers and reputation as a decent writer. But I wanted to get better and grow more, then I got this idea!
An Idea the Size of a Whale
---
Over the course of this week, a thought crossed my mind, "how do I become a whale." So, I began to do research! The past two days I have gone through over 50 accounts analyzing them one by one. Checking their posts, comments, replies and even their wallets!
My analysis consists of 25 whale accounts and 25 bad accounts, whose reputation in down in the dumps and way below 0! I know it sounds crazy, but there are accounts almost -20 in status. Today we will be focusing on the whales and how to become one!
Without further a due let's jump right into the research!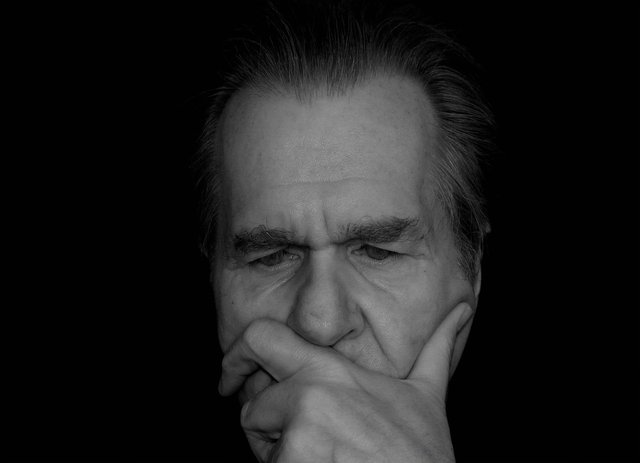 The 25 Whales I Researched
---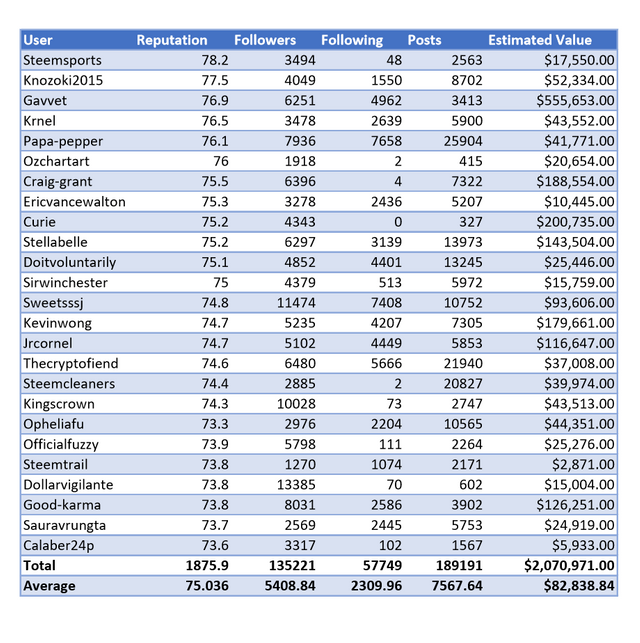 The Research
---
From these 25 giants, I took all of their data and found out the average of each column. Here is what I found.
These are all rounded to the nearest whole number.
RP: 75
Followers: 5409
Following: 2310
Posts: 7568
Estimated Value: $82,839.00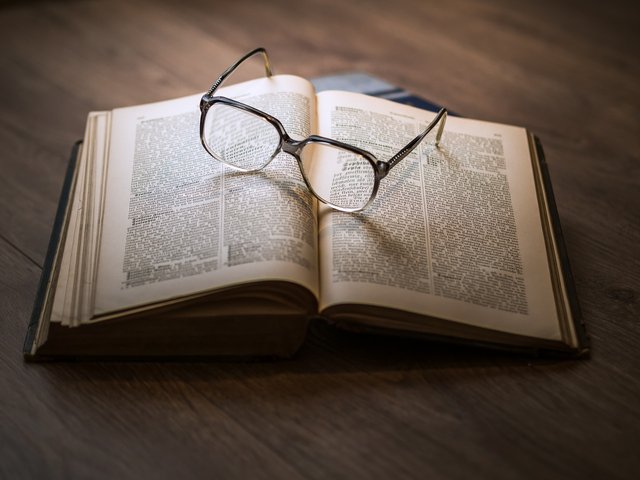 The Bench Mark of Being a Whale
---
So the average whale has a reputation of 75, and they have 5,409 followers while following back 2,310 of them. Posting in total 7,568 times and their wallet on average is worth $83,839.
We can use this as a bench mark to aim for; this is what we need to reach to be considered the average whale on Steemit.
The Age of the Whales Accounts
---
Before we jump into their posts, one thing they all had in common was the account was a year old or older. The account is at least a year old means they had spent over 365 days, writing, reading, commenting, and creating new posts!
Judging from the age of all of their accounts, it seems most of them are early adopters in Steemit. There is no issue in not being an early adopter because I see people growing their accounts quickly all with in a few months!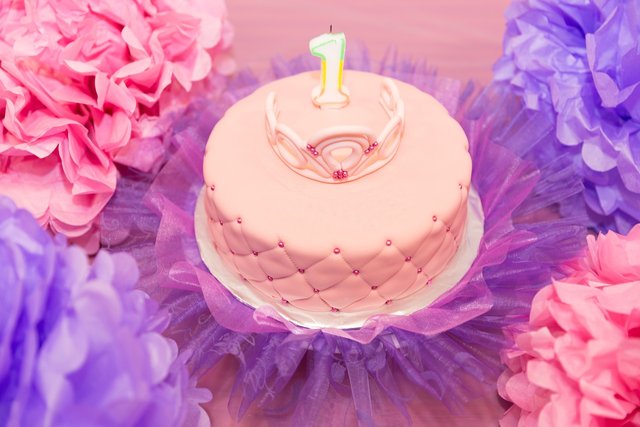 How to Post like a Whale
---
Now, we know the bench mark for the typical account we need to have to be considered a whale. Next is how to post like a whale!
I went through all 25 of these whale accounts and had found a common practice amongst all of their posts. There were over 29 things these whales did to succeed, but I am going to narrow it down to the ten most important.
The 10 Key's
---
[1] - Consistency
Every single whale was consistent in posting every day or according to their post schedules. Consistent posting enables you to grow an audience; we can see proof of the data above showing they have thousands of fans.
[2]- Standard post layout
Every post they made had a standard layout. As a beginner, you tend to make a post, and every post looks different. Whales have standardized the way their posts look, so every blog does not have a new funky design every time.
[3]- Full time on Steemit
This is an essential component of becoming a whale, almost all of them if not all, are full-time on Steemit. They treat it like a daily job, spending hours upon hours to grow and create content. Since they generate income through their posts, this enables them to be full-time.
[4]- High-quality photos
All their posts had a standard, and a very high standard to post only high-quality photos. There were no pixelated photos or amateur shot pictures either, so there was no finger blocking half the shot.
[5]- Use custom banner at the bottom of post
Creating custom banners for your posts is important, it shows professionalism and care. They all had banners at the bottom to optimize their posts.
[6]- Original content
All of their content is original, not copied from elsewhere. Everything was a fresh new idea unless it was a news post but those also had fresh ideas and a twist to it. New ideas keep the audience engaged and interested for future posts.
[7]- They have series
Since the whales have large audiences, they have created "episodes" and even seasons to those episode posts. Depending on the post it could say "Travel with me Episode: 39" this helps regular viewers to stay on track.
[8]- Quality thumb nails
They usually did the thumb nails in photoshop. It has a clear picture usually with a Steemit logo on it and their face. If the post topic were about something else, they would use royalty free pictures.
[9]- Proficient writers
Apparently from posting every day for over a year they have become very well learned in writing. Their posts are grammar mistake and spelling error free. This ensures a standardized quality for every blog!
[10]- Active in the Steemit community
Every single whale is active in the Steemit community; they are regularly looking for good upcoming writers to upvote. The whales tend to create second accounts that offer a service to the community to grow the minnows into dolphins and even one day into a whale!
The Most Important Factor of Whales
The most important element of a whale is that they have invested large amounts of money into their accounts. Either the person was an early adopter, and STEEM was worth a few cents or, they spent their own money into the account to increase the SP of it!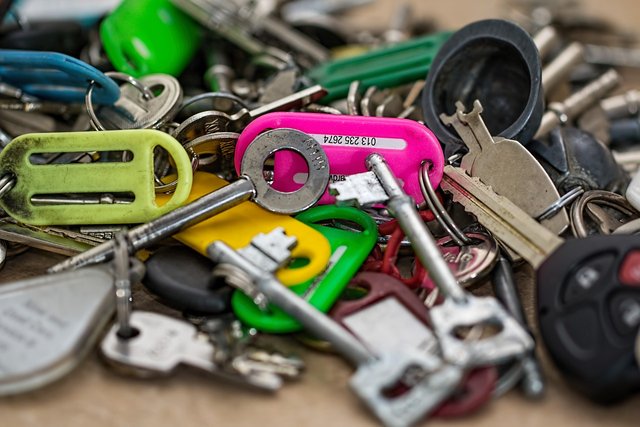 What You Should Do to Become a Whale!
---
Now, what you and I should do to become a whale. We need to post every single day, at least 3-5 times a week for a year straight. While posting creates original content that has a standard layout and looks attractive. During this whole time, you should invest money now and then into your account to increase the power of the account; this will accumulate to a significant amount eventually.
Since you posted so much and for an extended period, your account will have many followers. The members will follow you and not just for your posts; they become fans! Once you have fans reading regularly they upvote and resteem, this blossoms an income for you, and eventually, you can become full time on Steemit. You will become a baby whale and then a full blow whale that can help the community grow together!
This post took me over two days to gather data, organize, review and write. Look out for the next post coming up showing the data of the lowest ranked people on Steemit, you will be shocked!


If you enjoyed this post give it a upvote and feel free to follow me for the next episode! Resteem this to teach the community how to grow!