Steemjet World Cup - Day 22 - The Steemjet Stencil Contest - Paint our logo for 600 SBD in prizes - contest ends after The World Cup
@druids (SF7) is currently in 1st place in our new "paint our logo contest" - He obviously knows what's going on, so I will not explain the criteria for making this the top prize.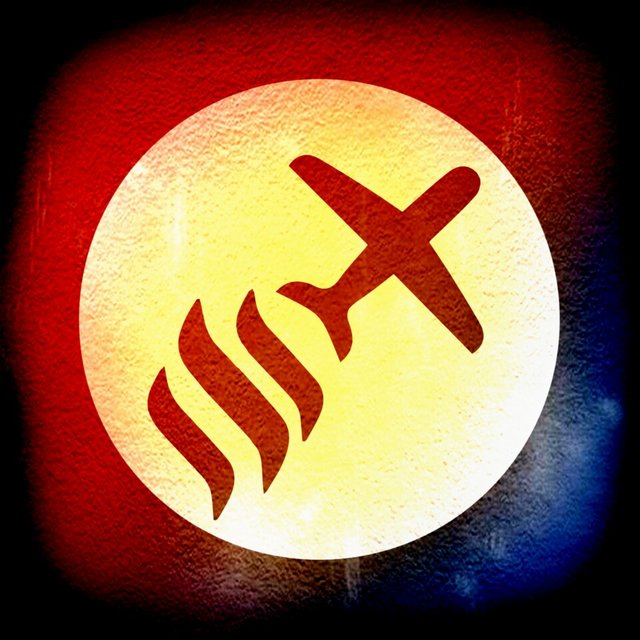 @aleex (SF7) 2nd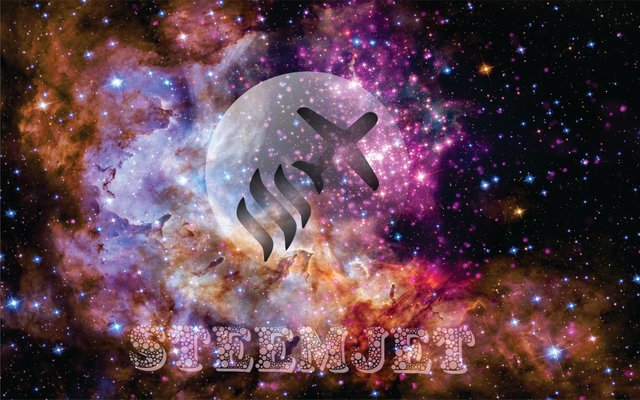 @mbj (SF1) is currently in 3rd place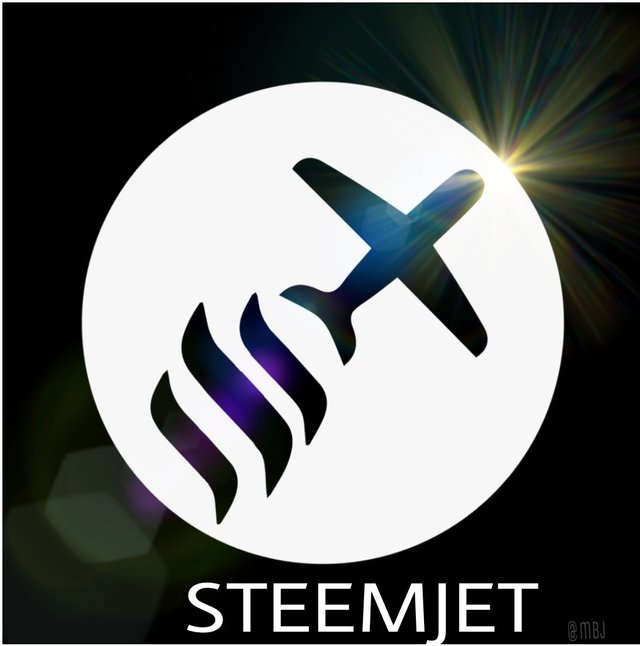 1st place 300 SBD
2nd place 200 SBD
3rd place 100 SBD
This is the Steemjet logo that we will use from now on:
Paint it in any way you want!
I want to stop and thank everyone who helped create content for the first Steemjet World Cup. Your efforts have made this year's party the best ever. Our next vibe/mood is going to be outer space, and this is going to last for a very long time because @dromzz has given us the image that allows the next phase of our development to bear fruit. Let's face it, nobody is going to beat @dromzz for a better minimal logo. It captures all of @shartzy's original emotion and simplifies it perfectly.
We are coming to an end of the party time vibe with the Steemjet World Cup that broke the bank.
Our next direction is definitely outer space, and this is a long term vision.
The new @dromzz minimal logo really is the next level.
Now we can concentrate more on the subtle aspects of creating our atmospheric visions!
The more you use this minimal image, the more it will free you to complete other aspects of mood/vibe/atmosphere/layering/depth/subliminal/etc. that you have not yet even identified yet.
Pretty soon you are the visionary leader!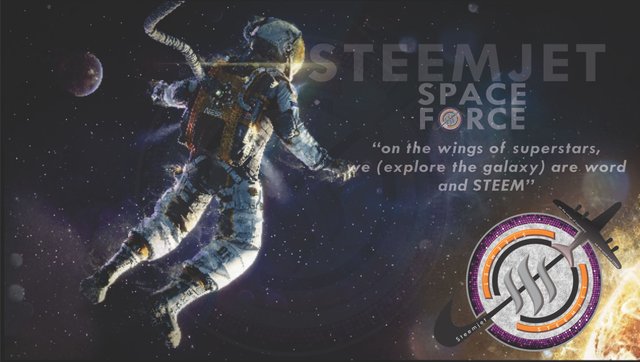 The less busy the logo is in your image, the more profound the astronaut becomes (and the more places you can hide the subliminal image!)!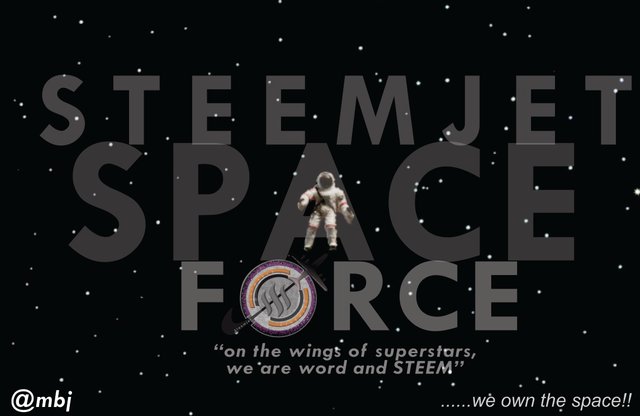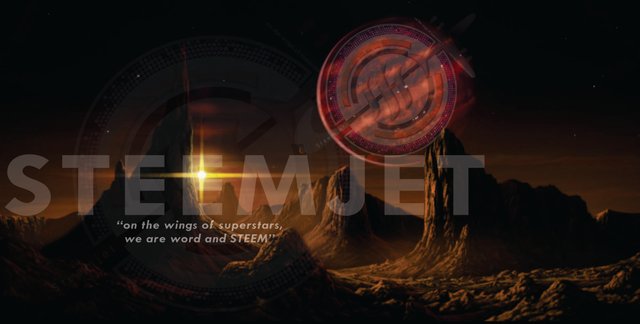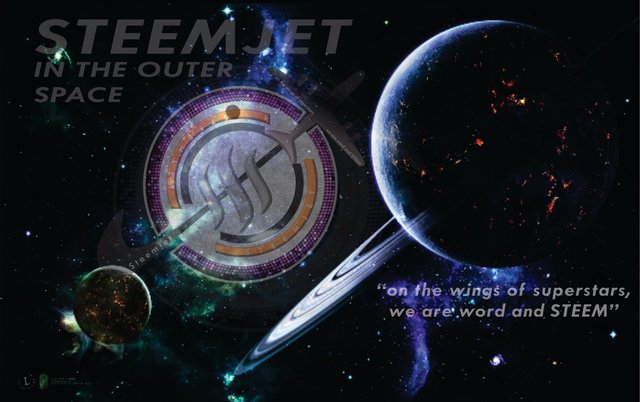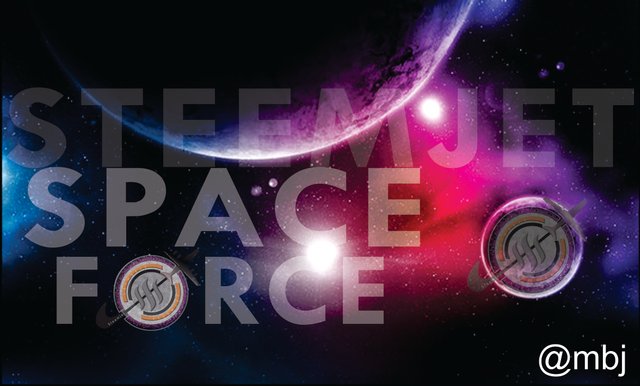 Imagine how these images will make you feel when you do not have to decipher the details on our logo?
The simpler the logo, the more powerful the image! Such is mathmatics and nature and balance.
@dromzz basically solved the mathmatic equation that I have been wrestling with ever since @shartzy first proposed the problem.
And with his solution, we are liberated!
I needed to say this now to anybody who is working on graphic imagry.
This logo by @dromzz is steemjet
I will not hold any new logo contests until the next Steemjet World Cup. The near-term future of Steemjet is music, videos, and memes. Onboarding will occur automatically as people dig our crew. The website will be the permanent on-ramp so we don't need to teach the same thing a million times.
Divine criteria was used to measure the perfection of @dromzz interpretation of @shartzy
I have that 200 steem comission I promised you right here @omowumi:
(please provide a range of colors)
And within the hour:
The Power Steem - is not only the title, but what created this: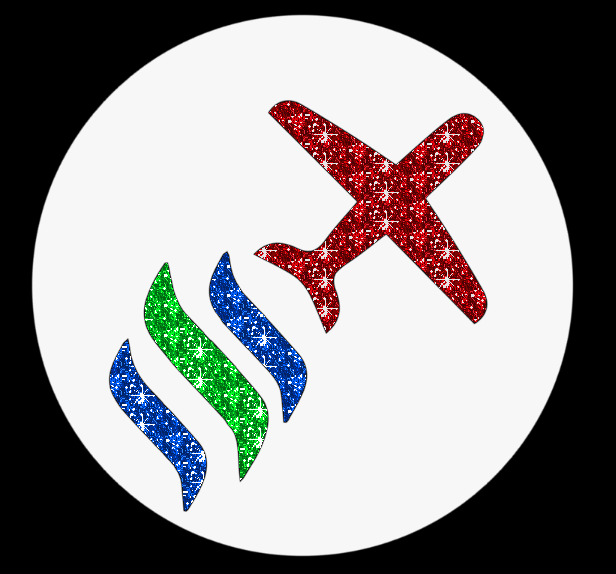 As Steemjet matures and starts to teach people with money, we will balance this act of complexity with an equal and opposite act of simplicity by making this our standard 2 dimensional image
From that base you can create worlds of depth color and contrast variation!