CoinGecko Response to Ned's Update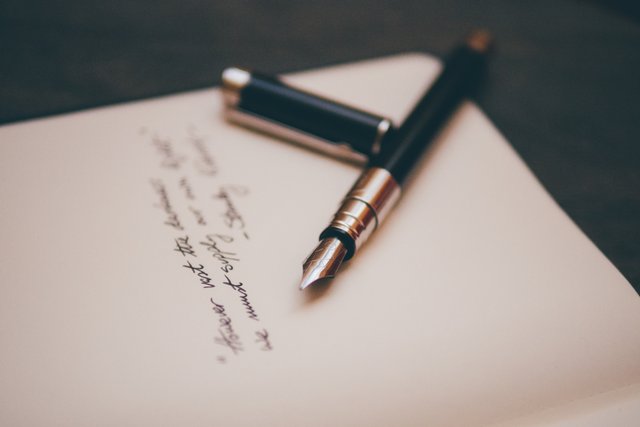 This post represents our thoughts on the events happening to the Steem community over the past week.
On 27 November 2018 11 PM UTC, CEO of Steemit inc. Ned Scott announced an organizational restructuring of Steemit Inc. and a layoff of "close to 70% of the team". In a nutshell, Ned has made the tough decision to cut costs to keep Steemit inc.'s core operations viable as the current automated STEEM token selling from Steemit's stake took a hit by the ongoing bear market.
For those of you who are not familiar with what we do, CoinGecko.com is a website that provides fundamental analysis of the crypto market. We have been operational since 2014 and continue to provide a 360° overview of cryptocurrencies.
As CoinGecko recently became part of the Steem community, we thought about giving a few thoughts on what had happened.
In light of the situation, we hope to be of help in any way possible as inspired by @therealwolf's amazing writing.
The issue
We are aware that Steemit Inc. the startup is not Steem the open source decentralized community. That being said, we must not ignore the truth that Steemit inc. has been encouraging and subsidizing the growth of quite a number of startups and Dapps built on the Steem Blockchain.
As a website operator who uses cloud servers for the bulk of our operation, we can relate to steemit's AWS costs concern. We've read comments by certain members who grossly underestimated the cost of running AWS and we want to assure them that cloud server costs do rack up pretty quickly. We're not surprised at all when Ned ballparks the server cost at $2MM annually.
The Steem community must also acknowledge the effect of such an announcement on the greater Crypto community, given the conflated perception they have on Steemit.inc and the Steem blockchain and ecosystem.
This news marks the first time Coindesk ever covered Steem and Steemit in over 2 years.

We cannot say whether is this good or bad for the community as a whole, only time can tell the effect of this publicity. However, no matter what the outcome may be, we want to be a part of Steem and offer any help we can along the way.
Our Opinion
@coingecko is the official Steem account registered by us at CoinGecko.com 13 months ago. However, our true foray into the Steem community started on early October when we first powered up the account with 3 BTC worth of Steem at that time.
As a business, our focus on expanding into the Steem community was never really about earning more steem tokens via post rewards as a typical Steemian would. When we first powered up the @coingecko account, we consider it an investment in marketing to the crypto community. Our returns are measured in the attention and response of the Steem community.
We were pleasantly surprised with the initial reception of our first ever post made on the Steem Blockchain. With over 120 replies, we've received plenty of feedback and suggestions on how to do better. It is not a stretch to say that you the Steem Community has helped us to innovate our product.
We must also mention our partnership with @utopian-io, which is helping us to speed up the development of Cryptoexchange, our open source Ruby library.
We're in here for the long game. For us, the value of the Steem Blockchain really does lie in its users and communities. As you can see right in our post history, we have been using this platform to promote our giveaways and competition as well as communicate our updates. It is our personal wish to be the case-study of businesses using Steem as a marketing vehicle, as with our overarching goal to bring the applications of many of the cryptocurrency technologies into the real world.
How can we help
Although we are new to the Steem community, we are ever learning and adapting. Everyone is affected by the current bear market, and it is our belief that this is the best time for crypto-businesses and projects to focus on core development and building long-lasting partnerships.
To this end, we would like to take suggestions from the Steem Community as to how we can help the community. We may start with something small, but it is our hope to support the Steem community and see it evolve into the de-facto blockchain-based decentralized social media platform.
Our Hope
This is our first ever attempt to use upvoting services on Steemit. Normally we've always tried to reach our readers organically. However, we want this post to be seen by not just our current 339 followers. If you find this post and our presence on the Steem to be of any value at all to you, we hope you can click on the follow button and do us a solid. We promise we won't spam, and you'll get to see our competitions and giveaways contests that we do regularly.
To the witnesses and figurehead(s) of the Steem Community, we would like to reach out to you to discuss the possibility of being included in our Beam feature that allows verified administrators of tokens and exchanges to engage directly with the wider crypto community, this is the least we can do to help at this moment.
If you have any enquiry or suggestions which you want to communicate to us privately, please feel to use the Steem Encrypted Memo function or send us an email at [email protected].
---
About CoinGecko:
CoinGecko aims to collect all the data required to quantitatively and qualitatively rank the potential of an altcoin. We plan to benchmark the coins based on our algorithm to determine how valuable a coin is compared to its peers.