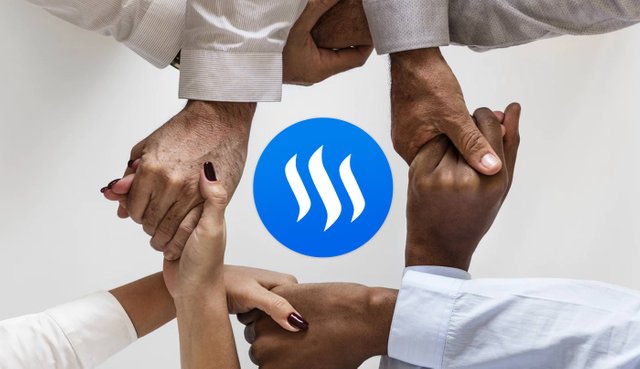 Image Source
---
Steemit Inc. CEO Ned Scott, aka Captain Ned, just published a post explaining the difficult decision of having to lay off nearly 70% of the team.
He explained the reasons in the post and in a video. But in a nutshell, due to the harsh bear market (low Steem price) and the extremely high costs of infrastructure, they are providing for Steem, they are forced to trim the team in order to be able to stay afloat.
Which means, Steemit Inc.'s goal will be focusing primarily on development, reducing the costs of the infrastructure running Steemit.com and their public APIs, and ensuring that we (the community) can remain informed of developments.
---
We are a decentralised community
While this news is very hard and must have been probably one of the most difficult decisions @ned ever had to make, the fact is, Steem is much more than Steemit Inc.
We are a decentralised community consisting of dozens of dApps, hundreds of Developers & Witnesses, thousands of stakeholders and ten-thousands of bloggers, vloggers & amazing Steemians.
Steemit Inc. are the creators of Steem, but we are the ones bringing it to life. Steem Monsters, Utopian, Dtube, Steemhunt, Tasteem, Smartsteem, Buildteam - Steem is thriving!
And now is the time we make sure it stays like that.
---
Now is the time to take responsibility
Have you had hopes that Steemit Inc. would make sure Steem were to moon? Well, that dream has popped. I'm sure that they will do everything possible to keep Steem alive and improve it, but the lay off was an adapt or die decision.
Before you might try to put the blame on Steemit Inc.'s expenses management, let me stop you there. Debating this won't change anything and they probably know best what they did wrong. At worst, it's energy put in the completely wrong direction.
Instead, now is the time that we, the decentralised community, take true responsibility.
---
Developer, Entrepreneur, Witnesses, Stakeholders, Steemians - We need everyone!
We have one thing in common: we are all invested in Steem - some more than others. But we all want a Steem that is healthy and growing, right?
Luckily everyone on Steem has a unique skill set. Some can write, some can program and some can bring people together.
While I can't say what each one of you has or should do per-se, there is one thing I can say: focusing on what is valuable for Steem will make a big difference.
I personally will shift my completely focus as a Witness, Stakeholder, Steempreneur, Developer & Steemian effective immediately towards bringing value to Steem.
Regardless of the price, as long as the Steem ship is above water, you'll find @therealwolf on it.
I've already paid for my witness servers in advance, to make sure the blockchain is running.
---
This is not the end. We are strong enough. We are Steemians!
This might be too daring of me to say, but I know for a fact, there are plenty of people on Steem who share my passion for this blockchain.
It's exactly because of this, that even though these times are rough, I don't fear that the end will ever come to pass for Steem.
My commitment as a Steemian, as Entrepreneur and as a Witness is reinforced by this call to action. And if the community welcomes my ideas and supports my efforts, I have not one single excuse to slow down at all!
We are Steem!
Wolf
---

Do you believe that my work is valuable for Steem? Then please vote for me as witness.