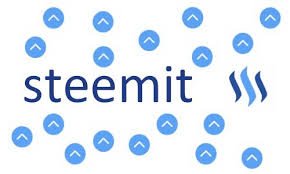 Steemit is great social network and every day it is evolving.
Last few months we have steady growth and thanks to @penguinpablo we can track current state of Steemit. We are approaching to 1 million accounts but more important number than that is how many daily active users we have.
As of today we have around 60 000 daily active users and this is almost double than few months ago.
More and more people are joining Steemit and most important thing is to involve new users easier. First week of using is crucial. If people get disappointed, they will quit using Steemit. More important thing than that is that they will trash talk about Steemit everywhere and probably they will reject many new users.
Many people come on Steemit with intention and expectation that they will earn money without real effort. When they realize that it is not possible, they quit. Probably they will trash talk Steemit but I don't care about them. There is no way anywhere to earn money without doing anything and this users are not important for network.
MY CONCERN IS ABOUT NEW QUALITY USERS WITH GREAT IDEAS THAT CAN BRING QUALITY CONTENT TO STEEMIT.
To keep them on Steemit we need to change some things and MAKE STEEMIT MORE FAIR.
If you are new user and even if you are writing great blogs and comments, it is very hard to advance on Steemit.
First of all if you don't have money to invest in tipping bots then your blog nobody will see.
Bots are not profitable if you think that you will earn more SBD with using them but with buying upvotes, your rating will increase and your blog will appear in trending column where more people will see your blog so they are necessary evil in my opinion. I am using them but I don't like that.
BOTS are FIRST thing that I would CHANGE.
If you have money, than even if you publish some bullshit, with tipping bots you can get upvotes for that and be rewarded.
This is very bad for Steemit and it is destroying quality of network.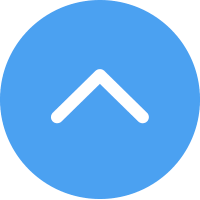 SECOND thing that I would CHANGE is way of UPVOTING.
Human nature is that lot of people are selfish. I am not like that but I understand selfish people.
BECAUSE OF SELFISHNESS LOT OF PEOPLE ONLY UPVOTE THEMSELVES.
They are saving upvoting power for them and they don't upvote any posts.
Because we can't change human nature, we should change way of upvoting.
I WOULD SPLIT UPVOTING POWER IN TWO SEPARATE PARTS
First part would be for self upvoting and second part would be for upvoting posts of other people that you like.
Like this, by upvoting others posts you will not take upvoting power for self upvoting. I am sure that this way we will increase number of upvotes for good posts.
I really believe in Steemit and I am enjoining using it. I am not here to earn money, and earning money on Steemit should be just follow up for using social network and bringing good things to it. I am upvoting all things that I like and I don't care that because of that upvoting power for myself is lower.
My opinion is that in life you need to give and then you will get.
I am not judging if anyone is different than me and because of different human nature we should adjust Steemit to become more FAIR.
I would like to hear more opinions how we can make Steemit better.