Imagine having a chance to present your project in public, getting feedback and comments telling you if you got it all right or need to go back to the drawing board for a rewrite. Steemit allows you to have the replies and interaction giving you that extra kick to surpass the initial stage of not knowing what you have, untill you're told.
On top of it all, CCEDK and ICO OpenLedger propose to make a weekly posting called Projects Corner with the aim of offering that helping hand to crowdfund your project to helping you fund the costs for your prototype as an example, and yes, you are right I thought of it when thinking of Speakers Corner in Hyde Park.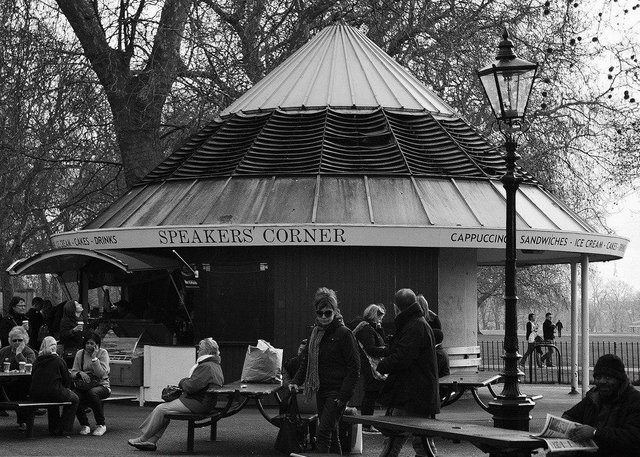 This session ends July 31st at Midnight GMT
We give you one week on Steem to "sell" your project to an increasing amount of demanding and potential users of your product, and through their upvotes and sharing of this post decide who gets a shot at getting their project listed as LIVE ICO on CCEDK https://www.ccedk.com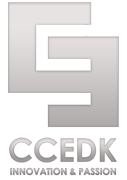 The selection process goes as follows
1. Present your project as a reply to this post
2. Tell your friends and connections about this post and ask them to:
a) sign up on Steemit if not already,
b) upvote for your project as well as this post if they like the idea
c) give comments to your project as well as this post and if they are nice friends only constructive positive ones, ok?
d) share this post and your presentation with their friends
e) have their friends do the same as they did.
3. Keep tweting this post and your reply all week a minimum 5 times a day, if you dont have a twitter handle, get one. Dont worry about the amount of tweets, its the only form of sharing where the message is lost within seconds.
4. I am sure I dont need to tell you to check your account, but note that no matter what, even if you dont make it to the final stage you are making money trying, as the constant upvotes and sharing will help you in achieving at least some of your goals.
5. The total amount of Steem dollars achieved by the time of Midnight July 31st, is the amount entering into a monthly runnerup of four projects, competing last week of August for a chance of getting crowdfunded via an ICO launched on OpenLedger taking place exactly two months later for a consecutive four weeks with full media coverage and worldwide attention.
6. If you win you agree to include the Steem dollars achieved as part of the costs to cover the campaign.
If you dont, you can walk away with hopefully enough to still keep on working on your project.
The amount of achieved funds connected to this weekly post will be used to buy OBITS to eventually reward bloggers promoting a similar event like this or simply telling the world, as explained in a previous post: https://steemit.com/ecosystem/@bloggersclub/steemit-bloggersclub-account-is-official-bloggersclub500-ambassador
8. As the last part of the selection process and prior to final confirmation of ICO launch, you will be asked to undergo a validation process confirming your full identity and it might be a good time if not already to create a linkedin profile as well. We believe in full transparency on all fronts and it is ofcourse essential to present your project best possible to the world.
9. The conditions of agreement to be concluded immediately after finding the monthly winner, and since we are moving into unknown territory I preserve the right to pass the winner onto a future ICO depending of overall interest, so it is really all in the hands of all Steemers and their friends' friends. Good luck.
What are you waiting for? Let's hear about your great project, it's one of those rare priviledges to have a chance to share with the world. As it says on CCEDK website: SKY IS THE LIMIT

GET STARTED - UPVOTE THIS POST - SHARE WITH EVERYONE YOU KNOW
For more information about CCEDK bootstrapping startups: https://www.ccedk.com
This post is brought by the Decentralized Conglomerate and its ecosystems
NB! Any requests or questions please do not hesitate to send to Ronny Boesing at e-mail ronny@ccedk.com
Check out the recent post made on ICOO as well, Right now 6 days left of the ICO so still a chance to buy into this Crowdfunding token: https://steemit.com/ccedk/@bloggersclub/5-good-reasons-to-invest-in-the-ico-of-ico-s-ico-openledger-icoo-io
ICOO Social Networking
Facebook https://www.facebook.com/icooio/?fref=ts
Twitter https://twitter.com/icoo_io
LinkedIn https://www.linkedin.com/company/icoo---the-official-ico-pre-launch-token
Website: https://icoo.io
OpenLedger Social Networking
Facebook https://www.facebook.com/openledger/?fref=ts
Twitter https://twitter.com/CCEDKOpenLedger
LinkedIn https://www.linkedin.com/company/openledger
Youtube https://www.youtube.com/channel/UCZHkjzM5Vp5RH0H_XGBtS0g
Website: https://openledger.info
CCEDK Social Networking
Facebook https://www.facebook.com/CCEDK/
Twitter https://twitter.com/ccedk_
LinkedIn https://www.linkedin.com/company/ccedk-crypto-coins-exchange-denmark-aps-/
Youtube https://www.youtube.com/channel/UCZHkjzM5Vp5RH0H_XGBtS0g
Website: https://www.ccedk.com