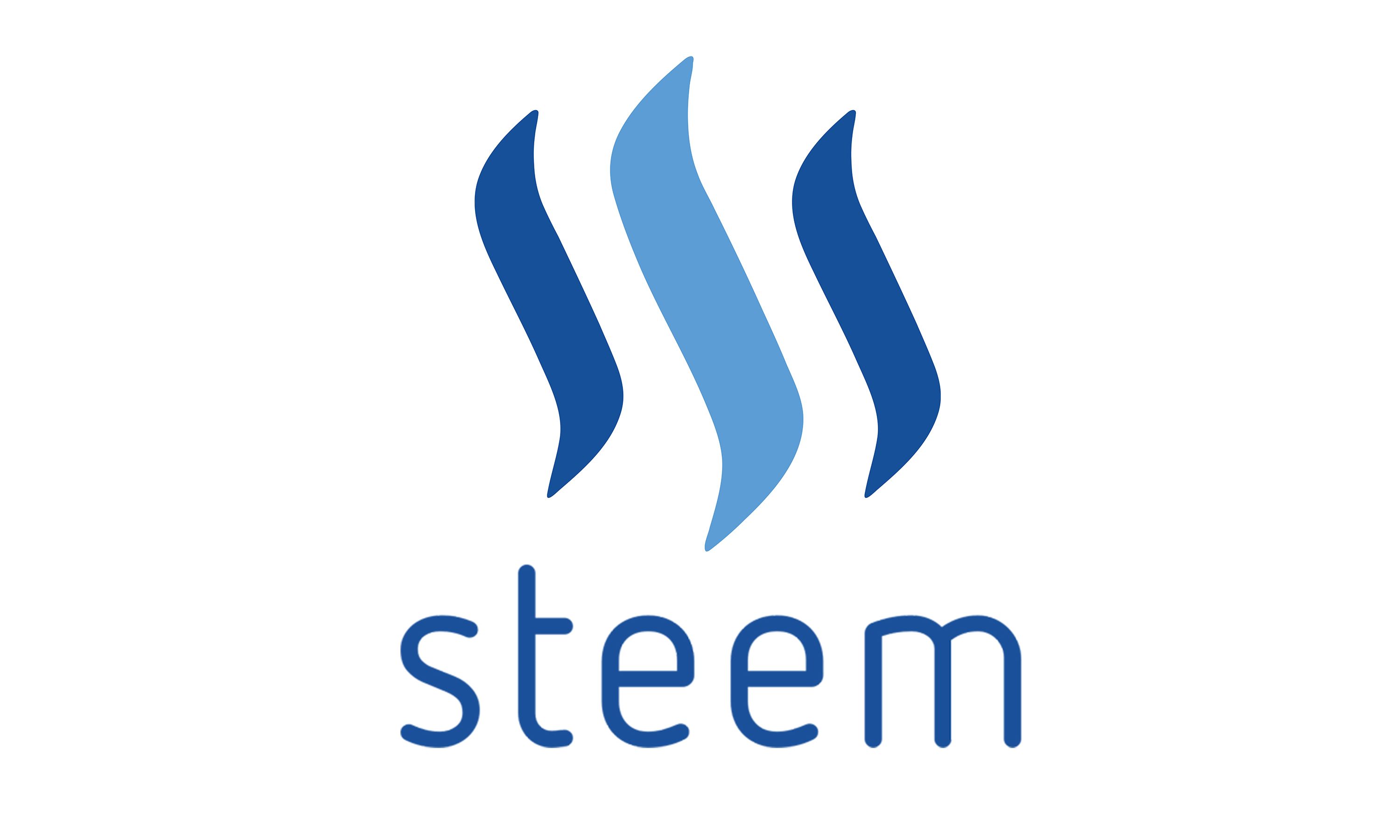 The Desires of Crypto Investors
When people look for cryptocurrency utility, what are the main attributes that they seek? Based on the origins and hype of cryptocurrencies, the most desired attributes are decentralization, anonymity, fast speeds, and low costs.
So why does Steem underperform in the larger cryptocurrency market? It has all of the desired attributes:
It is decentralized.*
Accounts can be created with anonymity.
Transaction times are near-instant (three-second block times).
Transactions are free.
* The "ninja-mine" still appears to be a dark cloud hanging over the blockchain.
With the recent issues for blockchains like Bitcoin and Ethereum not being able to handle high volume and with miners requiring increasing fees to speed up transactions, why does Steem still lag in the wider crypto market? Why is investment so much lower in STEEM than in the tokens that can't even come close to its attributes and its actual daily performance? With all of the continuous complaints about Bitcoin and other popular blockchains and tokens not being able to deliver on fast transaction times and low fees, why is Steem always overlooked?
As Bitcoin and Ethereum reach capacity for daily transactions and have thousands pending each day, Steem rolls on at much less than 1% capacity. With a current average of over 907,000 transactions per day over the last seven days, and a record of 1,044,574 in one day, it tops almost all other tokens in terms of daily use. The lone exception being Ethereum at the moment, which has seen a flurry of activity from the CryptoKitties craze.
Despite being able to do what all of the other blockchains can only hope for at some point in the future, Steem's market cap is currently ranked 32nd on the list. Both its price and market cap are far behind tokens like Ethereum, Litecoin, and even purported scams like BitConnect. Steem has the desired attributes and it has proven that it can potentially handle the transaction load of all of the current blockchains.
So what's holding it back?
Changing the Message
Steem's attributes, as a blockchain, seem to be either rarely mentioned or quickly glossed over in the public realm, particularly – and surprisingly – from those promoting Steem. The best thing that Steem has to offer isn't the ability to "make money by posting and voting on stuff." That's just icing on the cake, so to speak. The point that needs to be driven home during all public engagements and interviews is this:
Steem is a decentralized blockchain with near-instant transaction times and zero transaction fees.
That should be the opening and closing statement for all public promotion – and everything in between should be somehow tied to these facts. Don't forget to add the capacity figures as well and that accounts can be created anonymously. Censorship resistance is also good to mention.
Is it possible to earn STEEM by posting and voting? Yes, it's certainly possible and it's a fantastic idea, even if the implementation isn't perfect. But you know what makes it so great? The ability to send any post author some money almost instantly...and for free!
Don't get me wrong – I think there's plenty of usefulness in paying authors for their subjective contributions in terms of marketing and attracting more mainstream users. But paying bloggers doesn't appear to be much of an interest for investors in the crypto space and it isn't a problem needing a solution for those looking to escape the confines of the centralized banks and governments that back them. Having a decentralized, fast, free-to-use currency is what they're looking for first.
In addition to appealing to those who are looking for the decentralized, fast, free-to-use currency, there should also be more promotion focused on the tech and database sectors/companies. With the capacity of Steem currently being less than 0.4%, despite being the most used cryptocurrency in terms of daily transactions, this blockchain could have much greater implications for data storage and tech development – in sectors that raise a lot of capital for research, development, and acquisitions.
A blockchain that is (relatively) decentralized, has near-instant transaction times, is free-to-use, is mostly anonymous, has enormous relative capacity to all other blockchains, and also pays its users for subjective contributions and is censorship-resistant...
Struggles to make any headway in the crypto and tech space.
It's a travesty, really.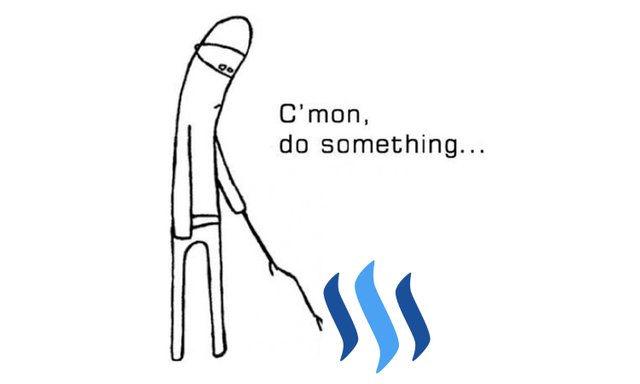 Possible Solutions
So we seem to have a problem with the message and/or receptiveness to it and I already laid out what should be the focus when promoting/marketing Steem. Obviously, we need to improve the message for the actual blockchain. But from where is this promotion and marketing currently coming?
Mostly, it comes from Steemit, Inc. – and since they have a huge "ninja-mined" stake that was apparently to be at least partially used for these purposes, we should really expect more from them in terms of marketing the blockchain and its capabilities. After all, if this is not being done (and it at least doesn't appear that it is), then why did they need all of that money/stake in the first place? Even in Steemit's 2017 Roadmap, it was stated that this stake would be used for "promoting and publicizing the Steem blockchain and its features."
The Steemit, Inc.-controlled primary account, @steemit, which holds approximately 41% of the platform's Steem Power, will be gradually divested of its holdings in an effort to increase promotion and development of the platform, and this distribution shall further the platform's security through decentralization of voting power.
Several methods will be employed, including and not limited to: funding the continued research and development of steemit.com, the Steem Blockchain's first and best application, promoting and publicizing the Steem Blockchain and features, hosting highly available services for platform users, sponsoring conferences and community gatherings, and sponsoring undertakings to build applications and increase user adoption across the entire ecosystem. – Steemit 2017 Roadmap, p. 21
When marketing is being done, instead of marketing the blockchain's capabilities in terms of what crypto enthusiasts actually desire from a blockchain, Steemit, Inc. seems to be more focused on the ability to create additional coins via Steem and promoting the concept of ICOs (initial coin offerings) – at a time when ICOs are receiving much more scrutiny from and being more strictly enforced by regulatory agencies within various governments.
This doesn't seem like the best strategy to gain more interest from investors – by inviting more scrutiny from regulatory agencies like the SEC (Securities and Exchange Commission).
It is especially troubling when the promoters of these offerings emphasize the secondary market trading potential of these tokens. Prospective purchasers are being sold on the potential for tokens to increase in value – with the ability to lock in those increases by reselling the tokens on a secondary market – or to otherwise profit from the tokens based on the efforts of others. These are key hallmarks of a security and a securities offering. – Statement on Cryptocurrencies and Initial Coin Offerings, December 11, 2017
So the first obvious solution would be to get back to basics – K.I.S.S. (Keep it simple, stupid!) – and start promoting the blockchain features and capabilities. This isn't something that's limited to Steemit, Inc. either. All of us can do this. And all of us should be doing this, regardless of how many people we can reach or what our budget is. It costs nothing to tell your followers on various social media platforms or to talk to other crypto enthusiasts about it in crypto forums.
You don't need a lot of money to promote something. You just need to find the right place for promoting it. Guerilla marketing can be very effective.
The other possible solution is probably a bit more controversial.
In my opinion, one of the largest impediments to Steem adoption is the lingering effects of the "ninja-mine" by Steemit, Inc. during the blockchain launch. The relative massive amount of STEEM that remains in Steemit, Inc.'s control today isn't enticing for investors looking for a truly "decentralized" blockchain/currency. The ability to move markets so easily by having so much stake, and showing the willingness to off-load large sums at a time, can create a lot of distrust and cause plenty of hesitance for investors and platform users alike.
So the solution for this would not include continuing Steemit, Inc.'s multi-year "divestment" plan that can potentially keep investors on the sideline for years to come. Instead, I would ask that Steemit, Inc. actually burn a large portion of that stake, especially since it doesn't appear that it's being used for its intended and stated purposes. And with changes to account creation coming soon, which will result in less cost for account creation, currently having 73+ million STEEM in just two of their accounts (nearly 30% of the total supply) seems to be unnecessary for the stated goals and the current results of their actions (or inaction).
I would propose a burn of at least 50 million STEEM, which would bring the circulating supply under 200 million STEEM and would reduce Steemit, Inc.'s stake in those accounts to less than 12% of the new supply. This would greatly improve the claims of decentralization and show plenty of good faith to crypto investors who have largely criticized the "ninja-mine" very loudly since the inception of the Steem blockchain. And with the burning of that STEEM, it would reduce the amount of time for "divestment," which mostly leads to selling pressure on the open markets.
As I said, this is likely quite controversial – at least in the eyes of Steemit, Inc. – and I don't expect this will ever happen. However, I do believe that it would actually result in a better overall product and more ROI for them and the rest of the platform's users and investors alike.
Closing Thoughts
Given the performance capabilities of the Steem blockchain and its desired features of decentralization, speed, and fee-less transactions, there's no reason why it should be falling behind in a market that's riddled with blockchains that struggle to perform simple tasks.
Bitcoin transactions can take hours or days. I waited for over three days for a couple of transactions to confirm last week.
Litecoin has rocketed to over $300 per coin, currently, despite having transaction times 50 times slower than Steem...and still charging fees.
Ethereum transaction times could take as little as 20 seconds, but the network is back-logged due to not having enough capacity. And even with faster speeds than Bitcoin or Litecoin, it's still 6-7 times slower than Steem...and still charges fees. It's currently priced at close to $700 per token.
There seems to be a disconnect with what Steem is able to offer and how it's received in the crypto markets. I think that both better, focused marketing about the blockchain and some good faith from Steemit, Inc. to help resolve the issues from the Steem blockchain launch can help.
But this is just my opinion. What do you think about this?
---
Vote for

Block-change you can believe in!