Vote for STEEM to get listed on NETCOINS

Hello everyone! NETCOINS is about to add a new coin to their site which will be making the purchase of coins available in over 170,000 locations in 53 countries in their local currency by November.
Scroll down and search for Steem in the list of nominated coins (currently #5), add your email and click on vote! Click on "send email confirmation" and then you just have to click on the confirmation link in your email.
To get the most rewards out of doing this task, go an check out Oracle-D's post, resteem it and add the 4 required tags in a post.
If you do what I wrote above you will get an upvote by @oracle-d, then all you gotta do to get rewarded in my post is link to your post and add a screenshot of your confirmed vote looking like this: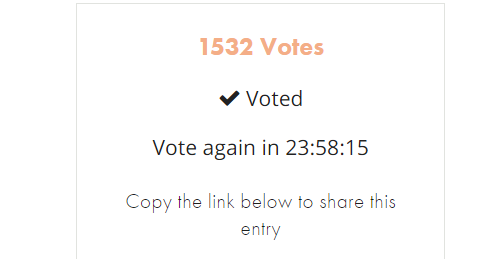 Note that you can do this once a day for at least 4 more days and it takes max a minute to do!
I will be checking through the comments in my post and reward everyone with upvotes.
We are only halfway from #1 so this should be fairly easy, let's do this Steemians! Let's allow people around the world to easily purchase Steem through NETCOINS!
---