Thoughts on Tron founder voting in Super Representatives
The Tron (TRX) community was beside itself on Wednesday, Feb. 19 after founder Justin Sun's address was shown to have voted in two Tron Foundation apps as a Super Representative (SR). source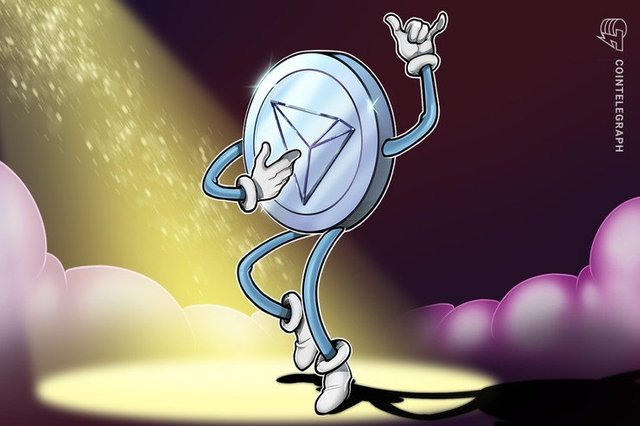 source
Just as some thought the dust was beginning to settle......
---
On Sunday I started flooding the 'AMA', hosted by Justin Sun and Ned Scott, with a question:
QQQQ: JUSTIN, WILL YOU USE YOUR STAKE TO VOTE ON CONTENT OR FOR WITNESSES?
Others joined in and at times the above filled the chat completely. In the end, we received some sort of answer in which I think included the words 'no plans'.
Just four days later, it seems that mined stake (presumably owned by Justin) has been used to vote in a couple of Tron witnesses, or 'Super Representatives'.
Only 2 votes though - for now
Well yes and no, as the article states:
Last September, Cointelegraph reported that Binance had become the number one Tron SR after it launched staking for TRX users. Those funds were then used to vote Binance in as lead Super Representative.
So with our community, and especially top witnesses, already on edge, the news today is perhaps going to be the tipping point. Many have already spoken about the potential of a fork (to 0 the recently purchased, mined STEEM stake) and I have a feeling that top level discussions are happening with regards to this right now.
---
I'm certainly not the right person to go into detail about the mechanics of all this, and so I'll just let out some thoughts and hopefully be corrected where I'm talking rubbish.
When, and for the short time, I was involved with a witness account, I looked up the list to those providing something special. Sure, a couple of engaging community witnesses is nice to have a could even be a factor in retention rates, but what about those witnesses bringing people here due to a business venture, or those creating integral account management features, or even key Steem blockchain developers?
Those, @yabapmatt, @gtg, @blocktrades, @aggroed, to name some but far from all, are the witnesses you would think the community, and indeed investors, would likely want to keep.
The accounts voted in on the Tron network are 'two Tron Foundation apps'. And without doing my research, I would hope that they have shown promise and attracted visitors and investment.
So it seems that Justin has centralized the witness voting and gone over the heads of the community consensus - is that really so bad though if those accounts are bringing the most people/investment to their chain?
I can ask that question free from any worry about my nonexistent top 20 position, but what about freedom, pumpkins, and decentralization?
... Basically, the cryptographic equation is throwing a pumpkin (the block) off a building and telling you what the splatter pattern looked like. The only way users can match the splatter pattern — and send the block — is to hurl a bunch of pumpkins off a building themselves. So people who "mine" cryptocurrency are actually just using their computers to smash billions of pumpkins in order to find the winning pumpkin with the right splatter, which validates their block.. source
More closely aligned to Proof of Work than Proof of Stake, but considering Steem has it's very own @pumpkin controlling matters at the top of the witness ranks.......
---
I have no clue what is ahead for Steem and just hope that the right decisions are made.