Everglades Smoked Ham
I am a huge believer in the theory that everything happens for a reason and therefore I was not too terribly upset when my grocery delivery service arrived bearing a ham instead of a Boston Butt. Now I was a little bit disappointed because I had my mind really set on enjoying the succulent flavors and textures only a Boston Butt can deliver, but who doesn't love a good ham, right?!?
So, instead of pouting, I let my creative juices flow and developed a dry rub that would compliment and extenuate the flavors and textures associated with ham. My go to seasoning for pork of any kind is Everglades seasoning, so it was a given that the dry rub would be including that is some amount. So I let my mind study on what ingredients I would use as I prepared the coals for the side smoke box of my grill.
---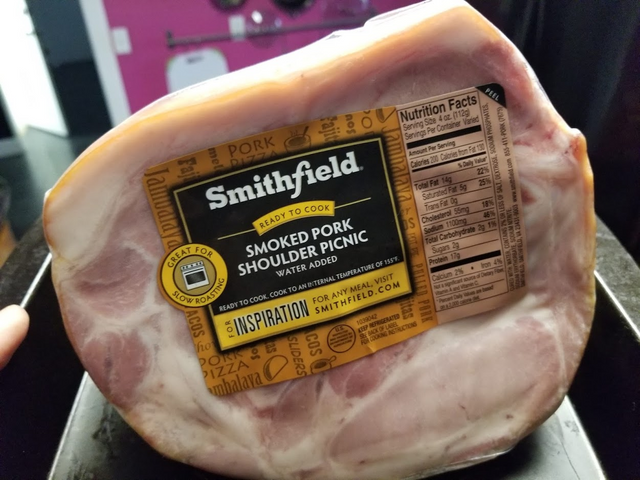 Start out with a quality cut of meat.
---
After much deliberation, I decided upon using a combination of Everglades seasoning, garlic powder, and brown sugar. Ham has such a distinctive flavor that you can easily make the mistake of over seasoning it and not enjoying the natural flavors and juices that come with the ham. I mixed about a cup of brown sugar, a quarter cup of everglades, and an eighth of a cup of garlic powder and mixed them thoroughly by hand.
---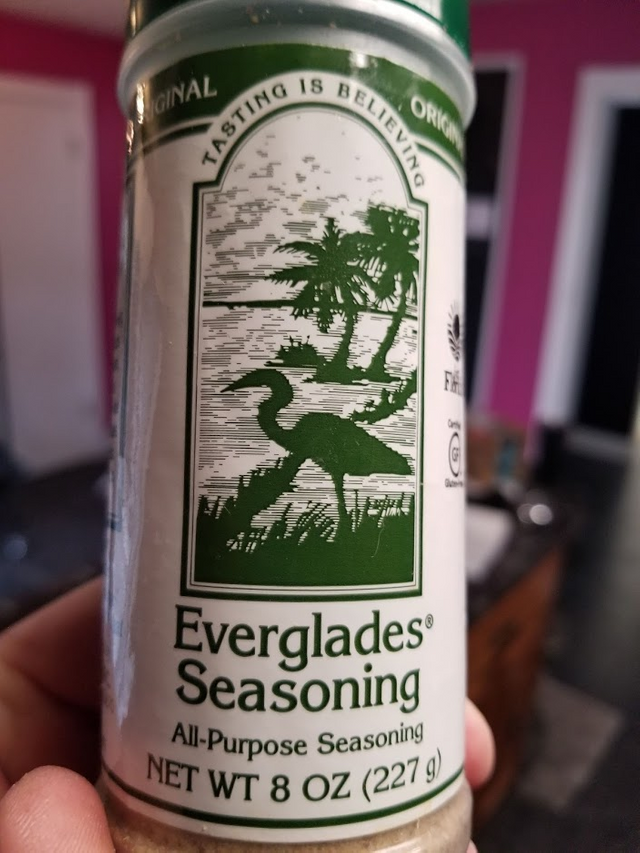 If you don't have this in your cupboard are you even really a cook? lol
---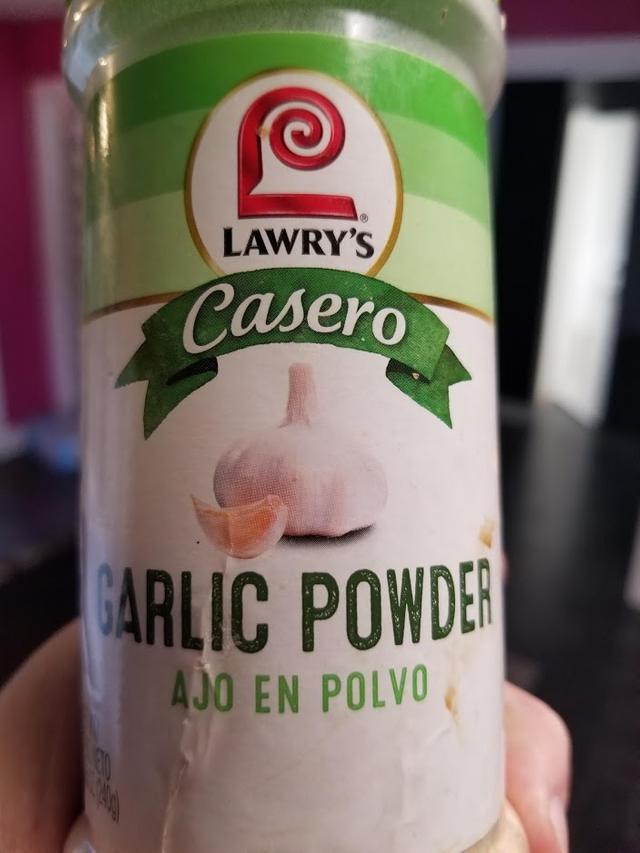 Everything is better with garlic!
---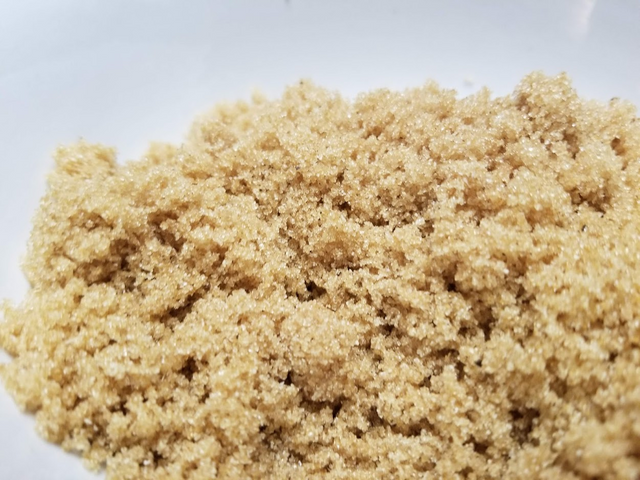 The final mix.
---
After you mix all of the ingredients, apply them to the meat extremely liberally. I mean this ham should look like he is covered in glitter like a old man leaving a strip club! The brown sugar will liquefy during the cooking process so it is important that every inch of the ham is covered in the dry rub. If your pets are anything like mine, you will need to make sure they approve of the methods and ingredients you are using. As you can see by the picture, Sasha isn't thrilled with it being a ham, but it will have to do until she develops opposable thumbs.
---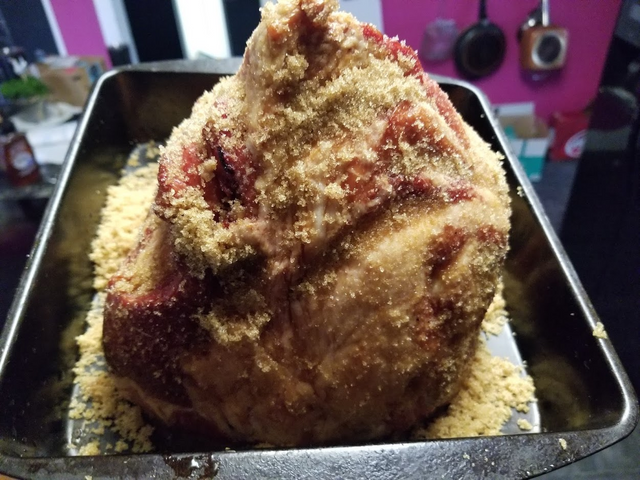 Covered and smothered.
---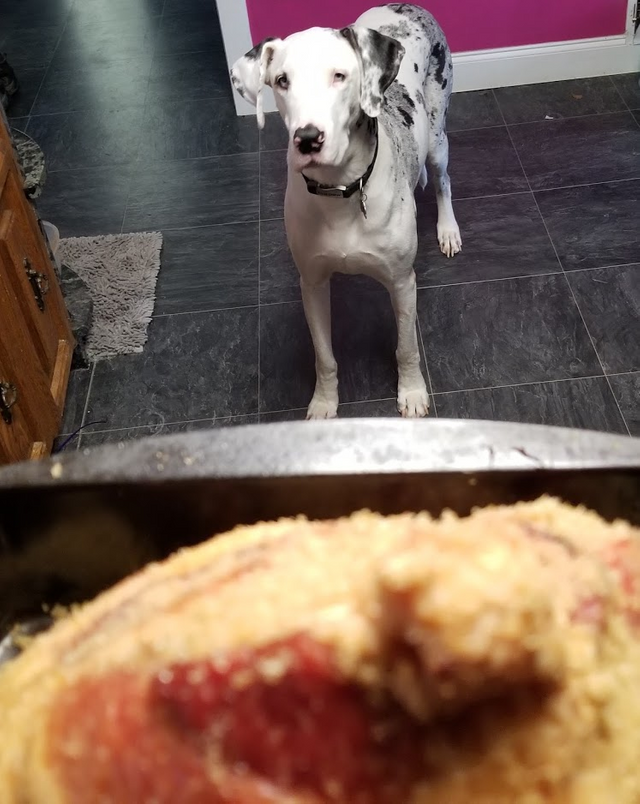 Pet approval of the meal is imperative!
---
At this point, you are ready to place the ham flat side down on the grill and add a few pieces of your favorite smoking wood to the coals. Be prepared to be extremely patient, because any decent sized ham is going to take anywhere from 3 1/2 to 5 hours to cook all the way through. If you are like me, that is no problem because you are binge watching "Wicked Tuna" on Hulu and can check on the ham after every two episodes.
---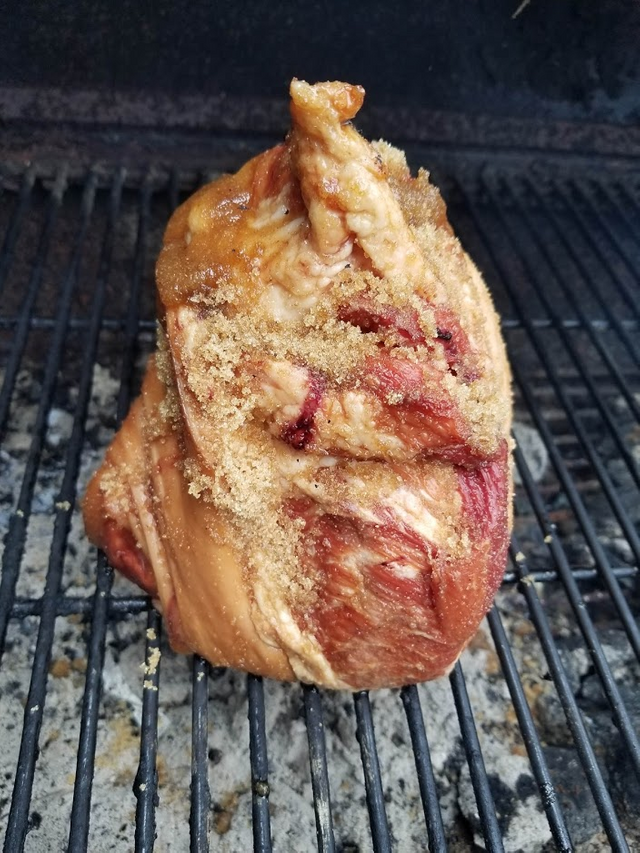 Let the grilling begin!
---
It is very important to check on the ham during the cooking process to ensure that it is getting the proper amount of heat and smoke throughout the grill. If the temperature or smoke drops add small pieces of hardwood until it is where you need it to be. Most experts suggest that ham get to an internal temperature of 155 degrees Fahrenheit before eating.
---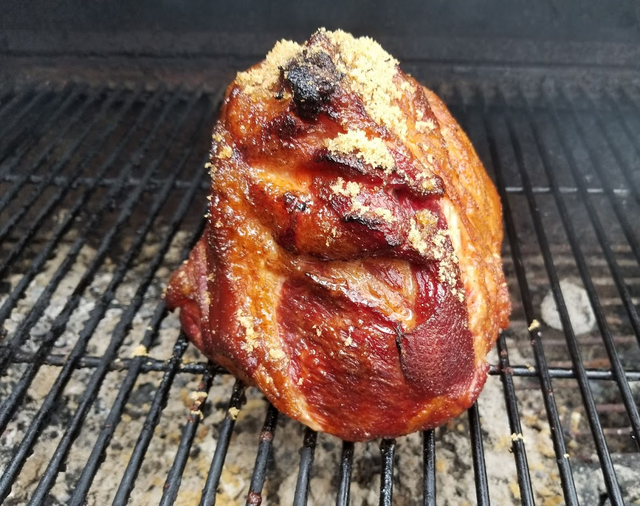 About an hour to go.
---
I usually check on my smoked projects about every hour or so. It is important that you do not puncture or move the ham too much because this can cause it to lose moisture and seasoning. Once it is finished and it has reached the safe eating temperature, remove the ham from the grill and place it on a plate. I then immediately cover it with aluminum foil and let it "rest" for about 15 minutes before slicing and serving.
---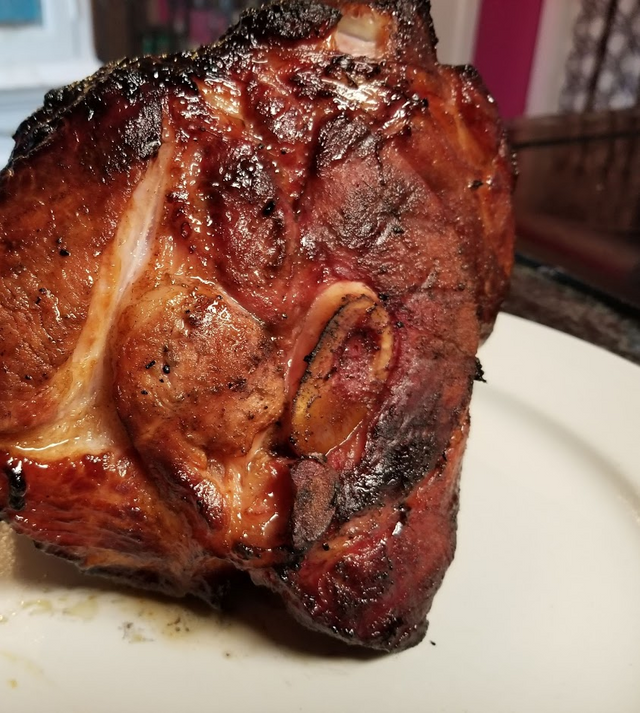 Pretty close to perfection in my book!
---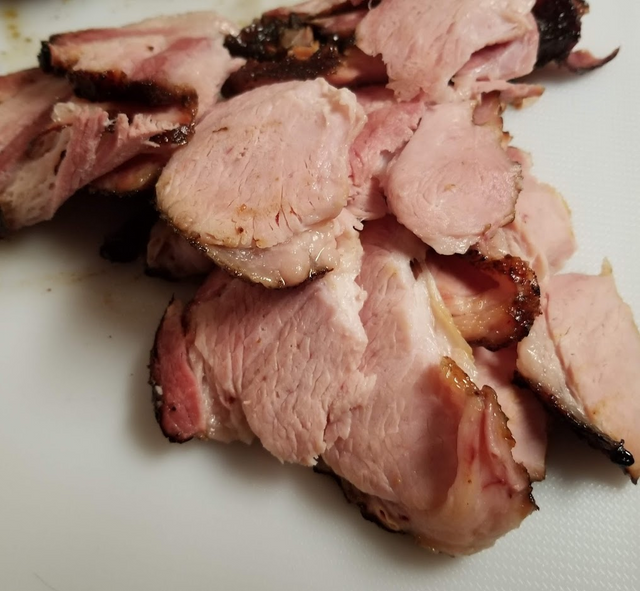 Finished product
---
I am sure that was much easier than what you expected. Smoking meat is not as serous and complicated as some "grillmasters" tend to make it out to be. The most important aspect is patience and not going overboard with seasoning. This turned out extremely well and was perfect for supper when my wife got home from work. What do you think? Is this something you would do, or do you have your own "secrets" for smoking a ham?
Also published on my Weku Account.

---
Posted from my blog with SteemPress : http://papacrusher.vornix.blog/2019/01/08/everglades-smoked-ham/
---
---
All photos and videos are my own creation unless otherwise noted.


---
All That Is Gold Does Not Glitter,
Not All Those Who Wander Are Lost
-Tolkien