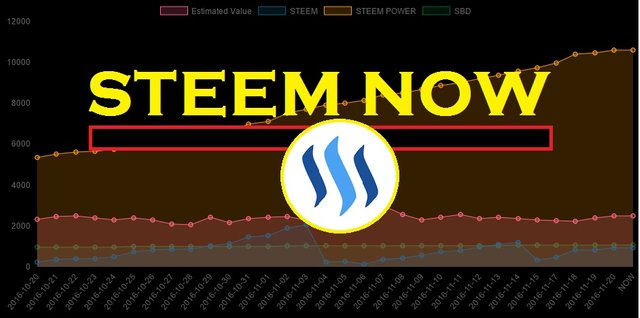 If people used to make thousands with a single post, why would now be the best time to on steemit?
Wasn't steem once worth over 40X more?
---
Okay, you got me. If you are looking for an easy way to make a quick buck, maybe you would have had better chances before, I'll give you that. However, if you are looking to get into something that will be huge early on, you've still got your opportunity. Not only that, you have the opportunity to gain Steem Power like never before right now too!
Steemit is still young, in Beta mode, improving, and growing. Maybe some of the chances that people once had, like making over $10,000 USD on a single post, are just not here right now, but how many people did that work out for anyway?
Steemit continues to improve and develop, and as a platform, it continues to increase in appeal.
If you are looking to be a part of something huge, and to play a significant role in it, steemit certainly provides that opportunity right now. Most of the influence around here is based on only one thing, STEEM POWER. Right now users have two excellent opportunities that we did not have months ago.

One of the great options that we have been provided with on steemit is the option to get paid in 100% STEEM POWER. (100% STEEM POWER image from @merej99) This saves time for those who would be powering up anyways, and simplifies the process.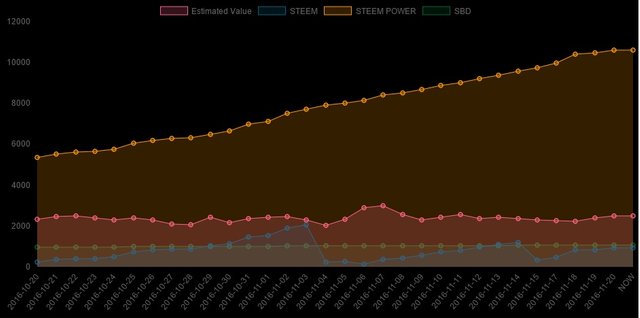 The other great thing about STEEM POWER right now is that it is really getting paid out in a major way. Once, a 50/50 payout post that would have rewarded the author with about $10 total would have paid a tiny amount in SP and STEEM. Now though, because of the low value of STEEM, the payouts are very sizable. The graph above (from steemwhales.com) shows some data for @papa-pepper.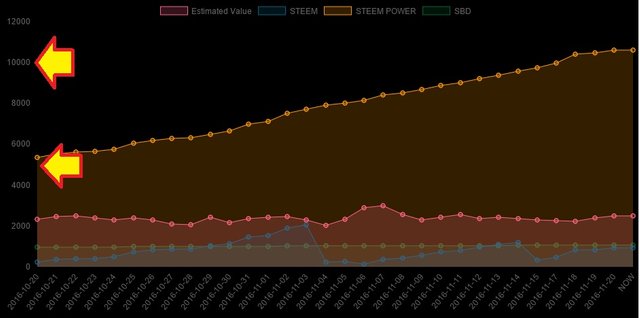 The highest line tracks my STEEM POWER over the last month. On 10/20/2016 I was just over 5000 SP. Now, I'm over 10,000 SP, only one month later.
What gives?
I joined back in July, and used to get some post payouts in the hundreds. How could I do just as well in the last month than I did in the first 3-4 months? Sure, I've got more followers and a higher reputation these days, but that is not what has made the difference.
The difference is that the STEEM POWER payouts on steemit are huge right now!
I recently had a post payout at just over $16.00. It's nice payout these days, but nothing spectacular. However, when I consider that I was paid out in over 70 STEEM POWER and over 70 STEEM, that payout become a lot more encouraging. If the value of STEEM was back up to $4.00, I think that my STEEM POWER and STEEM payouts would have been around 2 each, instead of over 70.
Of course the same upvotes I received would have been worth a lot more too, but you get the point. IN my earlier months, I was making no where near as much STEEM POWER with my posts. Also, I've never bought any STEEM POWER or STEEM yet, so all that I have is from interacting on the platform.
The more STEEM POWER you have, the more of a reward you can pass on to others when you upvote them, and the higher the curation rewards that you can earn are.
If (when) STEEM climbs back up in value, the payouts will no longer have such a crazy amount of STEEM POWER available. Those who made the most of this opportunity that we have right now will be in an incredible position in the steemit ecosystem. Anyone who comes along later will have a much harder time gaining power than we did.
SURE, @papa-pepper is ever the optimist, but I've got to tell you, when I look long-term, I like what I see!
For those of you who are newer to steemit or @papa-pepper, here is a breakdown of some of my most helpful posts:
There are many ways to ruin your username and reputation on steemit. Many of us have witnesses many versions of how people accomplish this, either intentionally or accidentally. I share about some of the most common ways to commit steemicide, and also how to avoid it.
In this post I share a lot of what I have done on steemit that has probably influenced the number of followers that I have. By applying the principles that I share in this post, you may stand a better chance at gaining more followers. I would consider it a must read for any newer user or person seeking to find more followers.
This post covers some of the pros and cons of being real on steemit, and explains some of the differences between authenticity and transparency.
An insightful post on exactly what your options are for making some STEEM on steemit. Since there are no promises here, only opportunity, I evaluated steemit from the perspective of a lottery, and share about what you can do to increase your chances of "winning" on steemit.
If we only look at the immediate benefits of STEEM and steemit, it can be very easy to get discouraged from a financial point of view. However, once we begin to look at cryptocurrency from an investment perspective, suddenly we can realize the full potential of our involvement here.
Over the past months, many users who have joined steemit have left. A lot of factors play roles in this, but ultimately we need to be doing what we can to help with problem, or we, as a community, will never reach our full growth potential. If steemit becomes nothing more than a revolving door, we will all suffer because of it. I know that many of us feel like there is not much that we can do to help, but in this post I provide some suggestions to help us all do our part.
---
As always, I'm @papa-pepper and here's the proof:

proof-of-power
---
Except for the 100% STEEM POWER logo from @merej99 and the graph from steemwhales.com,
---
FOLLOW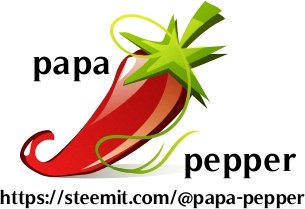 ---
Awesome Handcrafted @papa-pepper logo kindly donated by @vlad - Thank you!!
---
(click link above for more info on Operation Translation)