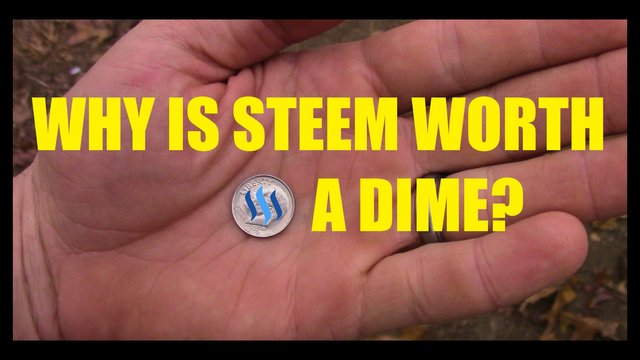 A lot of STEEM is flying around these days at some incredible prices.
When we reflect back on the history of cryptocurrency, a few interesting events come to mind about the early days of bitcoin.
---
On 22 May 2010, user "laszlo" made the first real-world transaction by buying two pizzas in Jacksonville, Florida for 10,000 BTC. User "SmokeTooMuch" auctioned 10,000 BTC for $50 (cumulatively), but no buyer was found.
---
At that point, just over six years ago, no one could be found to purchase 10,000 BTC for $50.00 USD, which is $0.005 each.
Now, Bitcoin is worth over $700 USD, so, looking back, many people think about the activity of "laszlo" and "SmokeTooMuch" and conclude that "laszlo" blew it and "SmokeTooMuch" almost did. 10,000 BTC, the amount that both of them were dealing with, is now worth over $7 Million USD.
We can all agree that no one would trade $7,000,000 USD for $50 USD. or 2 pizzas, but that is at the current value of BTC in 2016.
Back then, these crypto-pioneers were helping to validate a revolutionary concept. Unless someone could demonstrate that cryptocurreny (BTC at that point) was worth something, it could never be worth more.

If something is proven to be worth nothing, no one will be interested. However, if it worth something, perhaps it will be worth more one day.
In my opinion, when "laszlo" bought two pizzas for 10,000 BTC, it was an incredible and revolutionary day in the history of cryptocurrency, and the move was NOT a mistake or a "bonehead" move.
---
IT WAS A HUGE STEP IN THE RIGHT DIRECTION.
---

Let's think about STEEM then...
First off, by July of 2010, the value of BTC had risen by over 1000%, all the up to $0.08 USD. Since STEEM is walking down a road (the Cryptocurrency Highway) that has already been paved by Bitcoin, our work in proving that STEEM has some value has never been as difficult as it once was for BTC.
---
This can be proven by showing that STEEM has never been valued as low as $0.08 USD.
---
Once, STEEM was even worth more than $4.00 USD.
From our current perspective, those who bought STEEM at over $4.00 USD may not have made the best decision, and those who are now selling it for $0.10 USD may not be the wisest.
Once a value has already been reached for a commodity, supply and demand will greatly affect the value of it.
Perhaps one day, STEEM will be worth hundreds. Does that possibility deter me from giving away 50 STEEM in my Wild & Strange Contest? Not at all. If I can bless another user with a nice pile of STEEM, I'll do it. Right now, that much STEEM is worth about $5 USD. Once, it would have been worth over $200 USD. One day, perhaps it will be worth thousands, but I am only giving it away to another user to encourage that growth of steemit and the interaction of the users in this community, not selling.

I HAVE NOT SOLD ANY OF MY STEEM SO FAR.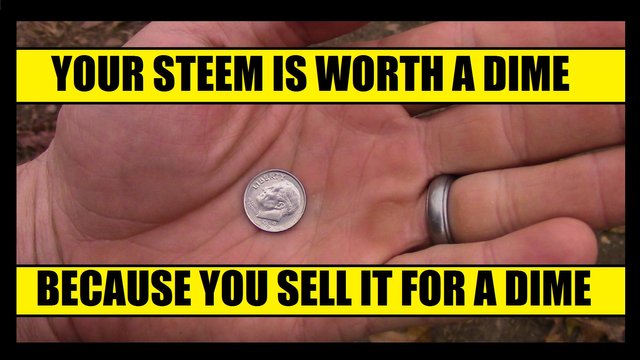 But, if I was, I would not be selling it for $0.10 USD each. I would take another approach.
What would happen to the demand if no one would part with their STEEM for less than $0.50 USD?
What would happen if no one would be willing to sell STEEM for less than $1 USD?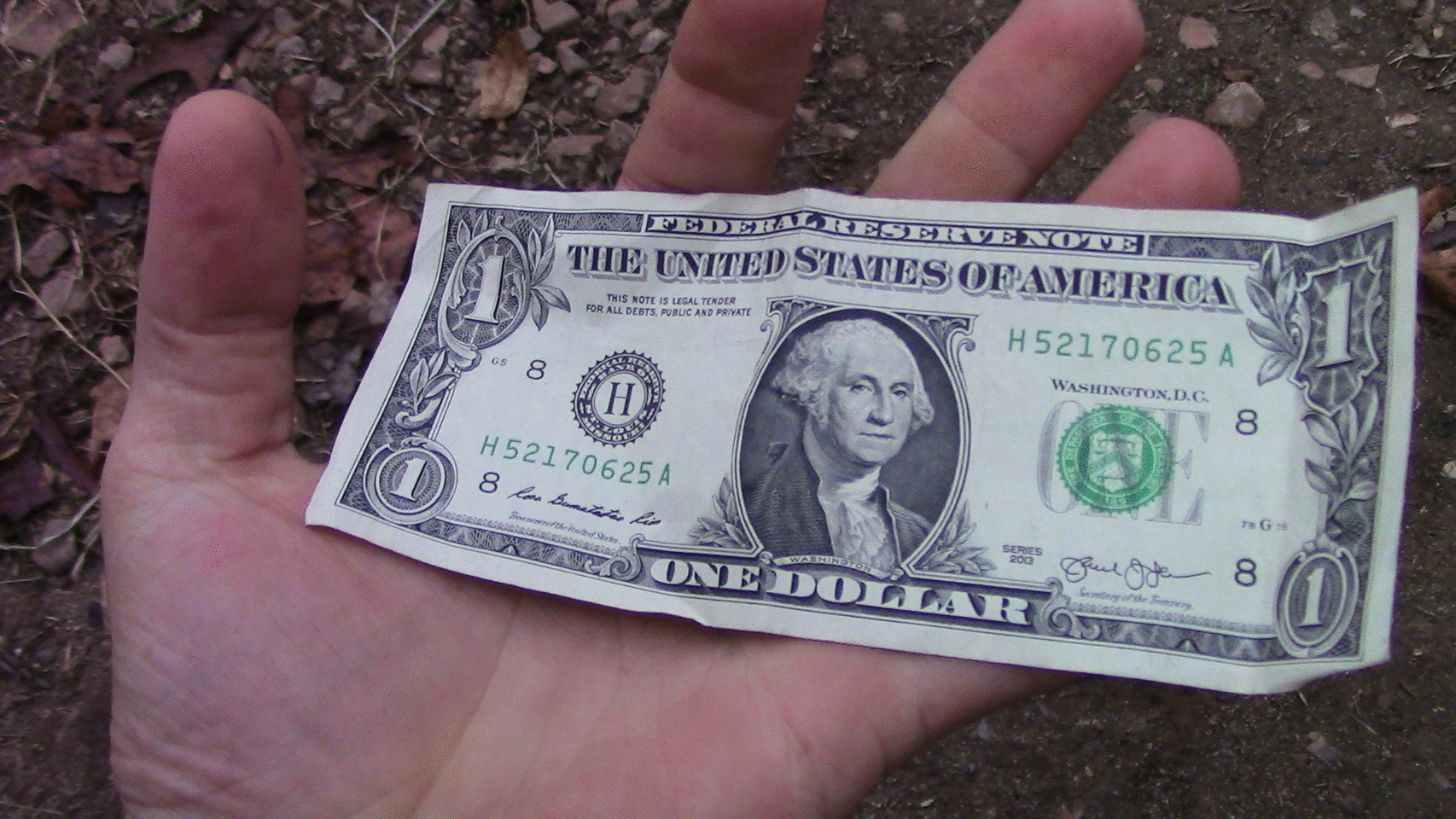 Suddenly, the supply, which is always going to be there, would cost more to acquire, and immediately the value would increase.
For many of us, we do not need to sell our STEEM to survive, so why are users parting with it for such a lame price?
---
I say, "HOLD YOUR STEEM, AND IF YOU WANT TO SELL IT, SET THE SELL PRICE HIGH."
Don't part with something that could exponentially increase in value for a few cents.
A dime will be worth $0.10 USD, at best. Who knows what STEEM is capable of?
As a community, the more value our currency has, the more appealing steemit will be to others. The choice is yours, but my decision has been made. Ultimately, those who have the STEEM can determine how much they want to sell it for, but, as long as people will sell it for 12 cents, no one will be paying 50 cents.
If I ever sell my STEEM, it will NOT be for a dime!
IF YOU WANT STEEM TO BE WORTH MORE, DON'T SELL IT, OR AT LEAST DON'T SELL IT CHEAP!
As always, I'm @papa-pepper and here's the proof: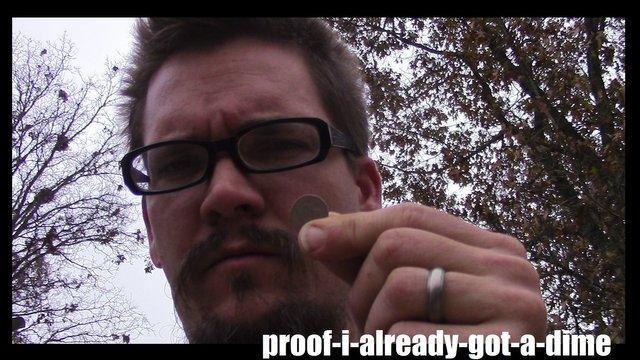 proof-i-already-got-a-dime GIVE ME THE STEEM

Except for the quote included above,
---
FOLLOW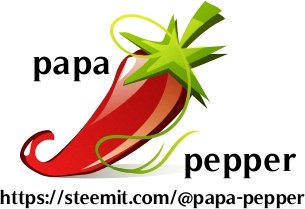 ---
Awesome Handcrafted @papa-pepper logo kindly donated by @vlad - Thank you!!
---
(click link above for more info on Operation Translation)