This is a quick announcement to the steemit community who like or even I'd dare to say LOVE cartoons, webcomics and comic strips.
A few years ago I had an idea to make a website where people want to make comics but are terrible at drawing, or the other way around, artists who can't make good stories... Anyway, since I don't know how to make websites I didn't make it.
So after using steemit for a while and seeing how people like to go to discord servers to promote posts and chat about anything. I got the revelation of having a server set to talk about comics and find people to colaborate with. I made this quick comic to show how I got the idea. But also I would like to thank @mental-extract for mentioning to set up a discord server :).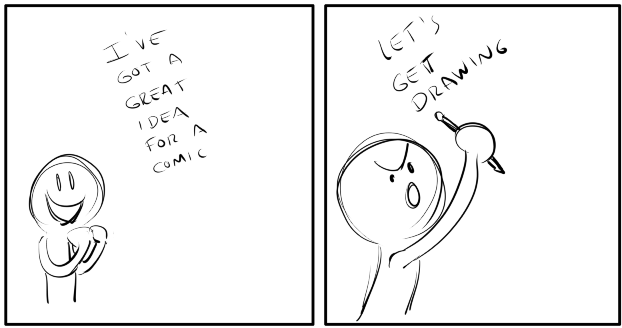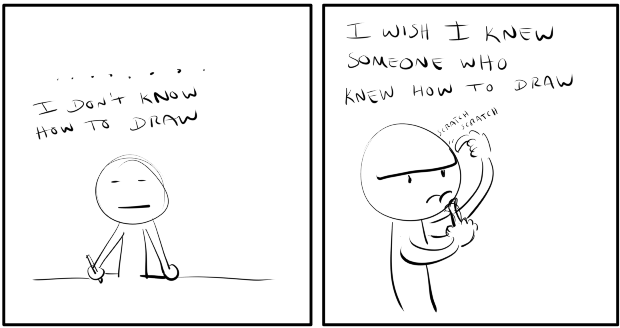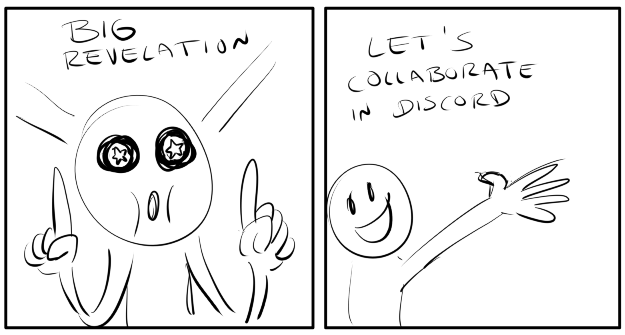 In a previous post I mentioned that I've join a facebook group called Steemit Webcomics to talk about steemit and webcomics. After throwing the idea to the group manager, he agreed to make a discord server. However, the people in the group (including me) don't have much experience in how to manage a discord server, so if you're interested in being part of the first moderators, let me know and I can make a few moderators in the group.
So far the server is structured for general conversations, post promotion and artist/writers looking for writers/artists.
Here's the link to the discord channel if you want to join:

https://discordapp.com/invite/mDSzBp5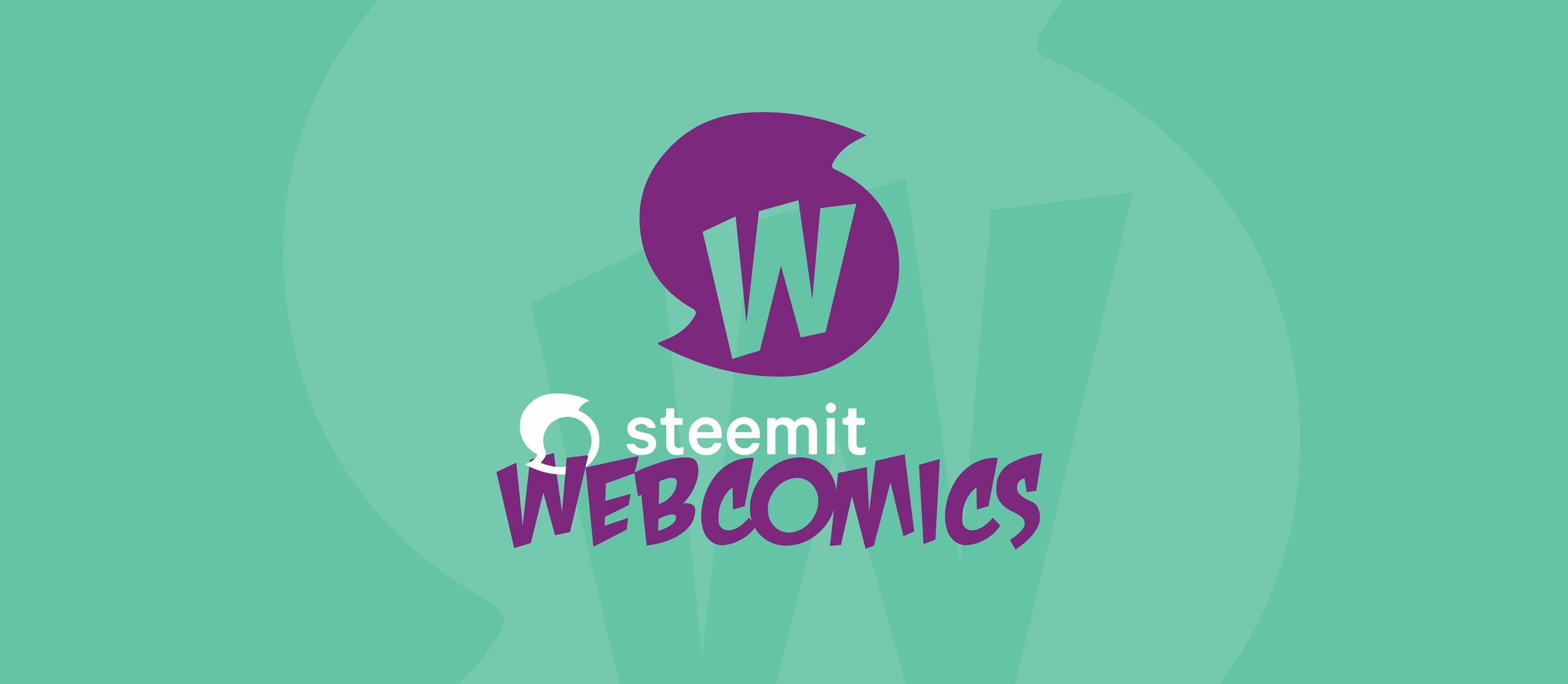 Please do resteem this post and start using the tag #steemit-webcomics in order to make people aware of the server so they can start using it and more webcomics are created in steemit :D!
A big thanks to @jonathan-greer for starting the movement!
This is @cobmaximus saying goodnight
Until next time!