Steem is on Sale - About Market...
Hello Steemians,
Before you start reading this post, please pay attention to what @lauram @gowealth @akdx and others are doing. I do not give votes in people's comments if I observe that they have not read the post. In the first post (link below) you can see what happened. Almost everyone who struggled to write something positive is with 8, 10 upvotes because I really want to teach you sharing my life and I have very little time I have for it because I really have a busy schedule. There is a very important question in this post and:
Please pay attention to what I asked for in the post that will be very important in what I intend to pass on to everyone on a positive and positive mindset. I really want you all to understand the true spirit of networking and a union between everyone who comments on my posts. I told you not to vote for yourself. I also asked you to vote for everyone who made positive comments. Please understand that it costs nothing and if everyone votes among themselves we can create a community where everyone will always be receiving more votes. No matter how much you have of Steem Power, what matters is the attitude, change the mindset so that everything can flow genuinely. This generates respect and unity and as a consequence financial prosperity and perhaps true friends in the future. This is one of the keys to building an honest network between all of us.
I see many small accounts right now selling their STEEM tokens and wondering if they are not understanding what is going on. The price of STEEM right now says buy ten times over, selling is simply put a very bad idea right now.
Believe me when I say, right now is the best time to be active on STEEM. At these prices you are collecting so many STEEM tokens you are literally growing faster than you ever have before. Think about how many STEEM tokens were mined through content when STEEM was just a few cents, you are being given that opportunity right now.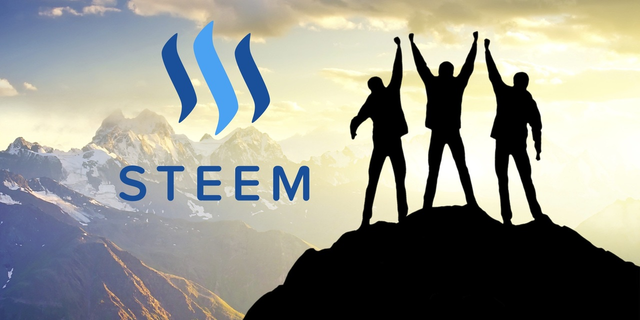 img src
I also wanted to ask you something:
 
Buy or Sell?
-Let me know on the comments below
I often talk about opportunity because that is what life is all about, it's about recognizing them, knowing when they are in front of us and taking that leap. That is precisely what I'm doing at this moment, because I want my words to also be followed by action.
Instead of feeling worried about the price, today I decided to buy more tokens. As the saying says, putting the example first. I realize it's not easy or possible for everyone to buy some at the moment, but maybe it's possible to stay put, to not sell and get to work.
All markets are cycles and this applies not only to cryptocurrencies but all markets in general. We have been on a negative market for almost this whole year, many of the weak projects have already lost interest, but STEEM still remains. This should give us an indication that we have made the right choice by participating of this blockchain.
With the new things on the horizon, the creation of @steem-ua, the upcoming SMTs, all of us should be excited, not sad because of the value today, the opposite, enthusiastic of wait waits around the next corner.
So my friends, don't let fear take over your right now. Continue to work on your network, continue to work on your blog, you will be grateful you did very soon.
Follow @chbartist and resteem these posts if you like them. The content and conversations could be valuable to someone else, even if you don't know that person.
Wishing you all the best