Under the Surface of Hoth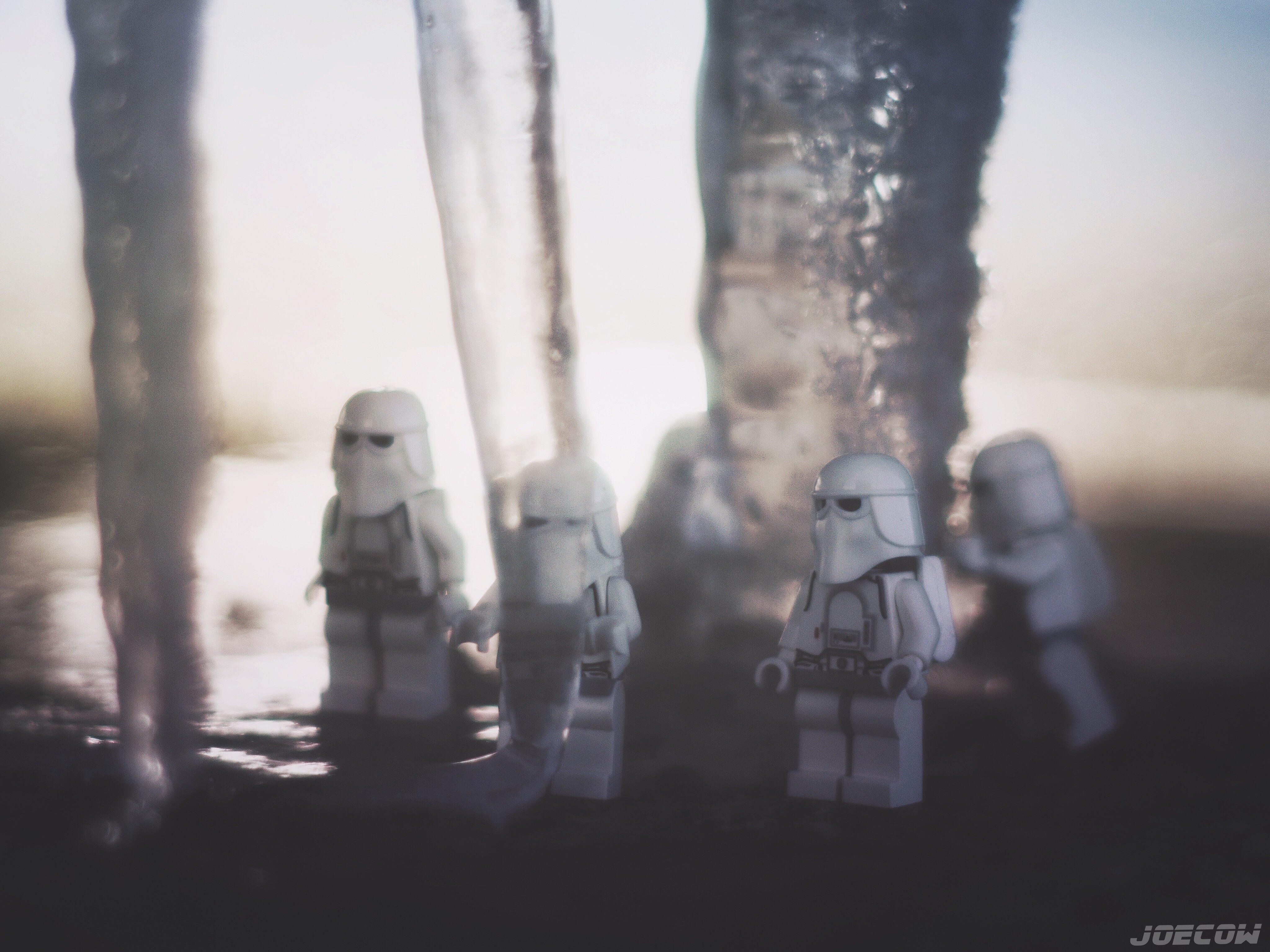 After spelunking through one of the more shallow holes, SSF3298 did not dare venture beyond the light... the caves were full of what looked like frozen ice pillars but they were warm to the touch. It must be some sort of crystalline gypsum selenite or mica.
As their eyes adjusted to the darkness, the light from the shaft bounced around and reflected through the crystals. The whole cavernous space was splashed in a faint dull glow, reminiscent of a full moon on a dark night.
As they moved deeper into the cavern their disturbance fractured the light. The shadowplay on the walls came alive with protruding crystals making fearsome shapes of beasts. They paused and the shadows copied them. Nerve-wracking to say the least; but after a thorough examination they found the space void of danger and suitable for basecamp.
More from the Hoth Heat Wave:
https://steemit.com/starwars/@joecow/the-great-hoth-heatwave-traversing-glacial-scarring