#HowToFail: 5 Things That Will Accelerate a Small Business or Startup Failure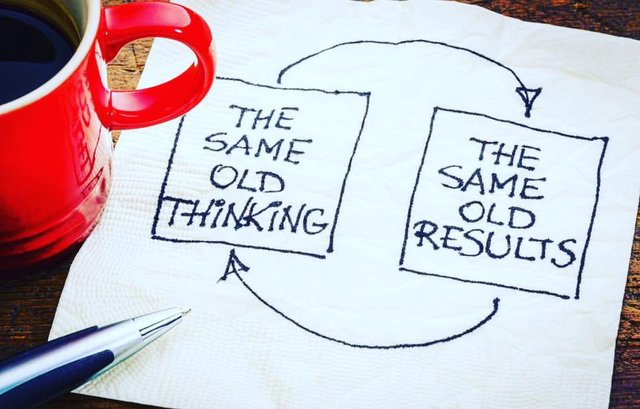 Yep, you read that correctly. This article is about things that will help and directly cause the failure and demise of your small business or startup. There are thousands of articles written about starting businesses, how to grow your business and how to succeed but this article looks at the things that could very quickly drive your business into the ground. A startup business is such a fickle thing, and if not fed continually and consistently, it can very easily wither and die.
These tips come not from research, but from personal experience, the experience of others close to me, and learnings from clients that we've worked with over the years. In almost all cases, where these 5 things were evident, the business either closed down, lost clients or flatlined. These 5 things can be seen as poor planning, bad practice or just bad decision making, and it's very likely that you've done some of them in your own business. That's ok. The important thing is to identify it when (preferably before) it happens, to do something about it, and try to avoid it in the future. I hope that these tips will help you to identify these habits or practices before it's too late.
Here are the 5 things that will help your small business or startup fail within the first few months:
Having No Sales or Customers
This might seem like a no-brainer, but there's a lot more to it than meets the eye. It's easy to have an idea, design a brand, register a domain, get a website up, print some business cards and sit back and wait. But just because you built it, does not mean they will come. Here's the obvious part: If you don't have any customers, and don't make any sales, you don't have a business. You have an idea with a logo.
Whether you've bootstrapped the business, or got someone to invest in it, there is no sustainability without paying customers. You need to let people know about your product or service, convince some of them to buy from you, and keep them coming back. To do this, you need a solid sales strategy. A Sales Strategy will outline how you will:
go about finding prospects (people you could possibly sell to);
how to communicate to them (Does email still work? Will they see a Facebook Ad? Will a popup banner at the mall reach them?);
what to say to them (The core message of your service and product that clearly shows people why they should buy from you and what makes you different);
what experience they will have when buying from you (Is it easy to buy? Can they buy online? If it's a service, what can they expect? Will they be ignored after the sale?);
and how you'll keep them coming back (What value added things do you offer? Is it a consumable product that they need to buy often? Is it an ongoing service?)
Once you start executing on a sales strategy, I guarantee you'll get sales, and you'll end up failing to let your business fail.
Poor Communication
This is a lesson I've learnt a few times, and still struggle with sometimes. Customer satisfaction is 50% product or service satisfaction, and 50% communication satisfaction. In essence, this means that by keeping communication channels wide open, responding to questions as quickly as possible, and making sure the customer knows that you are always available when you said you'll be, makes a world of difference.
With so many different communication channels to keep track of, it's very easy to forget about responding to a message or even worse, missing the message completely. I've personally had cases where I've read the message, taken action on it, but never responded. Not only does this lack of flowing communication cause trust issues, it also makes you come across as disinterested. When consistent and clear communication is kept open, you'll create a better relationship with your customer and they'll feel like they mean something to you. They should, right?
It's not always possible to respond to emails and messages or answer calls immediately, but make sure your customers are aware of the communication channels you have available for them, and what they can expect in terms of response. If you get communication right, you'll win at customer experience and a failing business will be nearly off the cards.
Charging Too Little
This might also seem a little obvious, but it is one of the easiest mistakes to make. When your business is still in its infancy it's very easy to be desperate for new sales. Very often, businesses end up selling their products or services to "high profile" clients for cheaper prices, sometimes even at a loss, in order to build reputation, get goodwill or gain exposure. Its also not uncommon for some larger businesses to do so, but if you're not able to offset the difference in full price and the "special price" as marketing expenses, don't do it. By selling cheap, you hurt your bottom line, and by hurting your bottom line, you hurt your brand, product and service.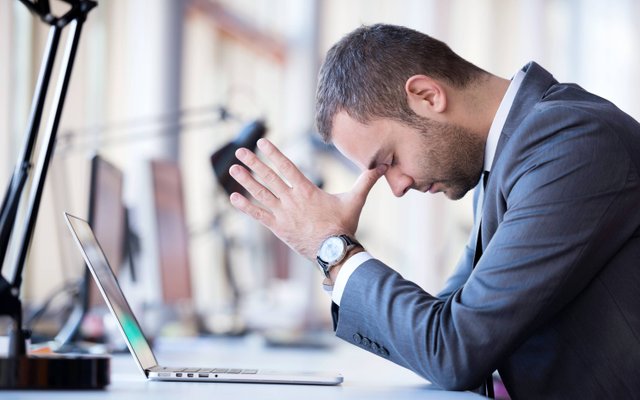 Depending On The Income
It wasn't shocking for me to hear that more than 50% of small business owners live out of their business account, because for a very long time I did the same. There's a very peculiar feel to the type of stress you'll encounter when your ability to pay the bills are dependant on the buying decision of the prospect standing in front of you. That feeling can only be described as debilitating.
Not only will these levels of stress lead to the demise of your business, but it's so detrimental to your health that you'll probably not outlive your business either. Having to worry about paying bills, rent, salaries and other overheads for the business is one thing, but once you add the personal stresses of personal bills to that, it has a massively negative effect on how you present your product or service, how you add value to the customer, and even your ability to objectively make the sale.
Try to see the business money as the business's, and your salary as yours. Even if it means having to spend a few months falling short, once you split "you" from the business, it becomes so much easier to sell your product or service if you're not desperate for it.
When starting a new business, only ever start relying on its income for your livelihood once it's been making a steady, reliable stream of income, at least for a few months. Don't quit your job because you have an idea. Quit your job because you have a business that's making more money than your salary. Keep in mind that things change, economies crash, business close, and put on your doom-prophet hat for a bit to think about all the possible scenarios and likelihood of each. Once you feel security in the earnings of the businesses, and comfortable with the risk, make your move.
Not Advertising
The only bad advertising is no advertising at all. That's an old quote that has been said by many famous people, and it still rings true today. You can have the best designs, the best products, the greatest services, the coolest app, and awesome pricing, but if people don't know about your business, you won't make any sales, and it will die.
Advertising does two things for your small business: It helps create awareness of your brand and your products, and it communicates your messaging and call to actions to your target market. When you have a good brand, a good product, good pricing AND people know about you, you're far more likely to succeed.
Marketing need not be expensive. There are many ways to get your message across in the digital age, especially through digital means such as Search Engines and Social Media Networks. It states the obvious that paying for Google Ads and Facebook Ads will give you a much bigger reach much faster, but using long term strategies such as SEO (Search Engine Optimization) and Facebook page building will not only give you systematic organic awareness, but also exponential growth in sales through digital word of mouth and peer-approval.
If you need to advertise or improve your results, give us a shout and we'll give you a free easy-to-understand marketing review.
https://www.clickaddict.digital
[email protected]