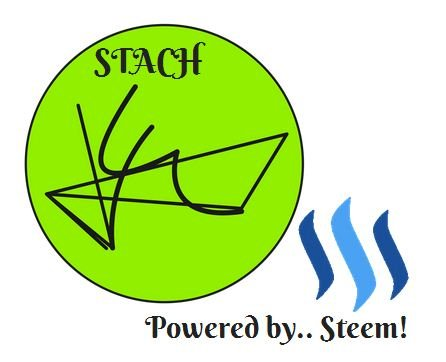 Hello everyone, today we wish to display these contents which have been carefully selected and have received the Stach upvotes. The selection was carried out by Stach curators and reviewers. Authors nominated were sought and approved for the daily upvotes. This is usually not easy, as there are lots of entries that are filtered through to select some of the best for each day.
You can follow the @stach's votes to support the authors. If you would like to support these authors, consider following our trail through steemauto.com.
Are you new to Stach? Please follow @stach, and join us on Discord:
If you would like to delegate to Stach,you can do so by clicking on the following links:
50 SP 100 SP 250 SP 500 SP 1000 SP 5000 SP.
Meet The Authors and Their Post

This is a beautiful poem by @warpedpoetic, he talks about the beauty of the setting sun, and although he hasn't done a whole lot of things that people term beautiful atleast he has enjoyed the sun in all its splendor, and he is also grateful for nature which is never far off from him.

Nigerians Do Not Deserve A Good Leader
This post by @vheobong is a sad tale of the injustice Nigerians face but this time not by the elite or those in power, She recounts her ordeal in the busy city of Lagos in the hands of transporters and their greed during these rainy day, these guys can be really annoying.

If you've not been following this beautiful story by @zyzymena then you've been missing, this is the trilogy to the story of Asake, the beautiful Yoruba damsel and the life that is before her, Do enjoy the story and read the previous episodes on her blog.

This is a post about love, although not forbidden a love that is wrong. The love for someone else's woman, but like many a desire that is uncontrollable, check out this poem by @brightseed.

The Most Powerful Sermon You Could Ever Preach
The saying practice what you preach comes to mind on this post by @resuscitate, he talks about the life of a believer and how his/her life is the sermon the world sees, and therefore is as important as actually preaching the word. Alot of believers live a different life from the one they seem to preach which makes it hard for non believers to listen or come to their fold, Enjoy this piece.
---
---
This Stach Daily Curation was compiled by @winarobert and the Stach Curation team.
All pictures and texts are copyright gotten from the authors
Thanks to everyone who contributed to the Stach tag today. These posts will receive 85%-100% from @stach.
Remember!!!
a) For you to be considered for an upvote, you must use the #stach tag and follow the @stach community!
b) Your post must contain at least 300 chars and 1 link to an image or photo
c) Your post must be original and contain proper referencing in cases where ideas were borrowed
---
---
STACH is a physical Accelerator Hub dedicated to decentralizing the offline by breaking the barriers to accessing the internet like light, internet and conducive working space.


Steem Accelerator Hub... decentralizing the offline!