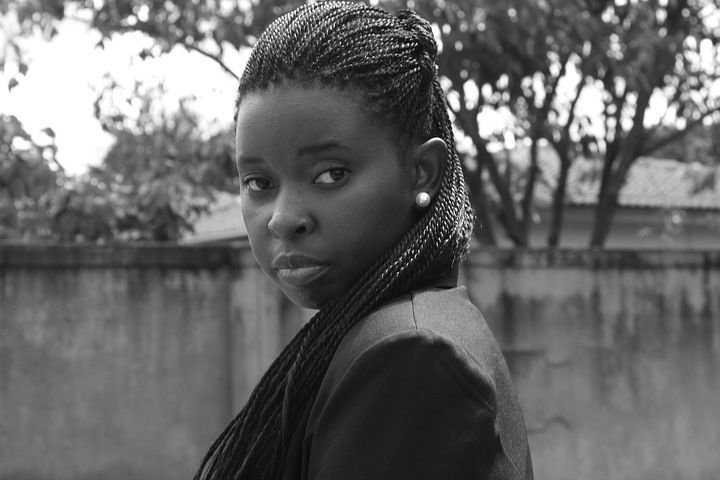 Pixabay
Asake wiped away the tears that had spilled from her eyes as she neared home. It was dark now and she knew without a doubt that she was in much trouble. She had left the yam only cooked but not pounded... Had run through Ilu-Ore like a mad woman and was now returning very late. Her father would be home by now and as kind as her father was, he wasn't one to dismiss unruly behavior. Yes, she'd definitely be punished but it would be nothing compared to what would happen when her secret was found out.
By the time their hut came into view, Asake sighed at the sight she met. Her father was seated, her mother on her feet beside him, tapping those said feet impatiently on the ground with her hands akimbo. Mama Ireti was still there, seated on the other side of their yard, chewing on a piece of bone with a look that said "when the prodigal child returns, we shall handle her. For now, e je n jaye ori mi" (let me enjoy my food; in this context). Why was she not surprised?
Awero and Akinbode were seated on the floor. They both looked like they wouldn't want to be in Asake's shoes in that moment. Grateful for the lattern burning brightly, Asake readied herself for what was to come. Seeing their expressions had only affirmed what was to be expected.
"Ah ah ah ah. Ọmọ ofo yẹn ko re. O ma ti de. A ma dupẹ!" (Isn't this the wayward child? She has arrived. We are grateful.) Asake fought against rolling her eyes even though she did not appreciate Mama Ireti's sarcasm and unwanted input. If she had powers that be, she was certain she wouldn't have a second thought about wiping this woman into oblivion.
"Daddy mi ẹkalẹ, ẹkabọ, ẹku ìdele. I hope hunting went well, as always." She greeted, getting on her knees as she reached her father. Mama Asake clapped her hands as she shook her head in amazement.
"Iya Asake... Would you look at your daughter acting like she has only just returned from an errand you sent her? Baba Asake... This is a child that is supposed to be remorseful about her misbehaviour this evening. Ah. These children have grown wings. This one especially," She pointed to Asake. "... has started to fly."
"Iyen naa ti to, Mama Ireti. It is late and you have had your dinner. Don't you think it's time to return to your family?" (That is enough.) Asake couldn't giggle as she wanted to but her siblings did it for her. Seeing the stricken look on Mama Ireti's face from her father's dismissal was enough to butter her up enough for whatever was to come.
"Ahh. Oko mi. Mama Ireti is only helping o. She has been with me all day. She knows what happened."
Her father eyed her mother before speaking. "Her help is appreciated but not needed. I am man enough to handle the affairs of my household. Odaro Mama Ireti. Bode, wa sin wọn lọ pelu ina." (Till tomorrow. Bode, see her off with the light.)
Stupefied and speechless, Mama Ireti stood up to leave. Although, she recovered before she stepped out of their yard.
"Torh. Mama Asake. Emi ti n lọ o. Wọn sọ pe temi ti pọju. I'll see you tomorrow. I do have a family to return to. Odarọ." (I'm leaving. They have accused me of being a busy body.) Asake spied her sister sneering at Mama Ireti and she had to cover her mouth to stop herself from laughing.
Loving her father all the more, she remained on her knees as they all waited in silence for Bode's return. When he did, their Father simply commanded that every one went inside, leading the way himself.
Her mother waited until everyone had gone in and Asake dreaded going close to her. However, she did and welcomed the backlash she received. As soon as she neared her mother, Amoke dragged her closer by her ear, gifted her face with two hot slaps that stung like hell, causing her to hear ringing bells, then proceeded to drop another on her back as she rounded it off with a pinch. Not one sound left Asake's mouth. From experience, she knew shouting would only bring more so she bore it quietly. However, when her mother pushed her side, she winced, instinctively thinking of her baby.
"Kini? Ti n ba gbọ Peenn, o ma ri nkan ti ma se fun ọ. A sẹsẹ bẹrẹ o. O ti ri nkankan. Jẹ ki Baba rẹ pari ti wọn. Emi ati iwo ni ninu ile yi." (What is it? If I hear a sound, you'll be surprised by my reaction. We have just started, you haven't seen anything. Once your father is done with you, I'll pick up where he left off.)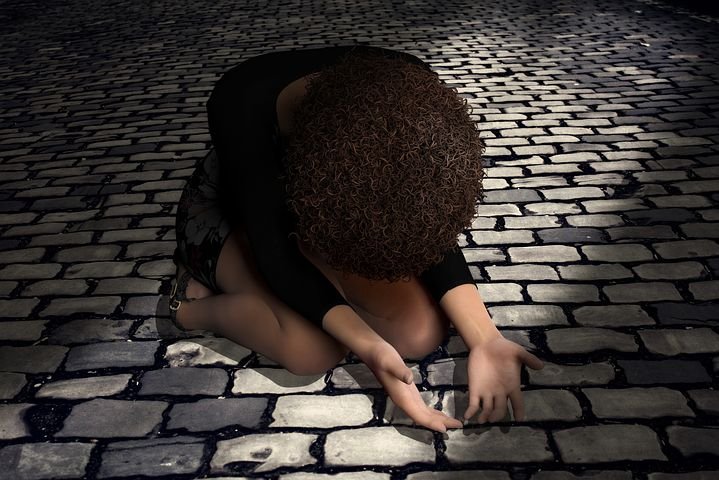 Pixabay
Only nodding, she dashed into the house and went straight to the parlour where she knew her father would be. When she entered, she went to kneel before him again. One look at her and he frowned.
"Amọkẹ, ee sẹ ọ? Mo ro pe mo sọwipe ko ma fọwọkan ọmọ yi." (Amọkẹ, what is wrong with you? I thought I asked you not to lay hands in this child?)
"Mi o ti ẹ ti fọwọkan. I wonder why you choose to spoil these kids." (I haven't touched her.) Her mother replied, still refusing to sit.
"Do not forget I am still the head of this house and I will not have you question my authority, not in front of the children." Her mother looked like she might say something but clearly decided against it, choosing to scoff instead. Her father paid her no heed, returning his attention to his dearest daughter.
"Asakẹ shey alaye. Kilo sẹlẹ? I came back home to your mother's complaints. She said she had to pound the yam you were asked to pound and you left here, running like a mad woman.. Also, look at the time you are returning. Have you not heard war is looming? Don't you know it is dangerous out there for you?"
Her heart warmed by the tenderness in his voice and his evident care for her, fresh tears dropped from her face all over again.
"Baba mi. Ẹ ma binu." (My father, don't be offended.) She sobbed and he waited for her explanation. She wished she could tell him but knew she couldn't, not now. She still had to think about what this means for her, for her baby. "Awero came, bearing tales of the war and how new young warriors have been chosen by Balogun. I simply went to see for myself out of curiosity and I lost track of time." On her way over, she had decided to stick as close to the truth as she could afford to. That way, she wouldn't have to tell so much lies, that she loses track of them.
Her father nodded as he pondered her response but her mother was obviously having none of it. Her chest heaved up and down and Asake knew she was only waiting for permission to pounce.
"That is quite unusual of you." He finally spoke. "However, I understand how zealous you young ones can be. I will let it go this time. But as you can see, your mother is not happy she had to pound the yam herself and prepare my soup, even though she had help from Awẹro. For that, your chores will be doubled and you'll have to return to the market for the next two days." Her mother began to protest but Amọo stopped her with his hands.
"I have said my piece. E fi ọmọ yi silẹ. Nkankan o gbọdọ sẹlẹ si."(let this child be. No harm must come to her.)
"Ahh. Baba Asakẹ. Mi o ni gba sẹ. A gbọdọ kọ lẹkọ." (I strongly disagree. She must be taught a lesson.)
"Amọkẹ. I have had a long day. I'd like some peace in my house tonight. When you are done being angry, join me in the room."
Asakẹ was relieved that she had gotten off so easily from her father's end but knew her mother meant every promise in her eyes as she sized her up with contempt and stomped after her father. Still, she was grateful. Her mother she could deal with, it couldn't be anything worse than the regular. What she couldn't stand was her father being mad at her but he had taken it surprisingly well... Almost as if, he knew something.
Could he? Shaking the ridiculous thoughts out of her head, she got up. Her father couldn't possibly know. There was no chance for that.
When everyone had finally gone to sleep, she stayed awake, washing dishes and thinking about Akinlabi. He was actually gone, for good, and she had no idea when he would return, if he would return. All she could hope for was that the war ended quickly and Akin returned home safely to her, to them, before her secret became impossible to hide.
The story continues