STACH Authors of the Week, #15.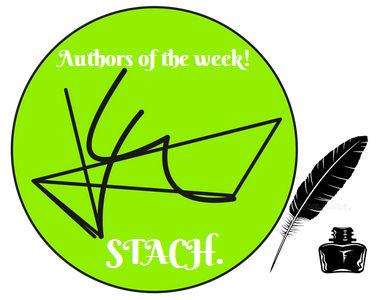 STACH is a Steemit Hotspot in Port Harcourt Nigeria, West Africa.
The Hub was created as a means to help young Nigerians have a place they can identify with in terms of exploring and also discovering their creative genes which has been buried given the conventional education provided by the State.
The Hub is bridging the gap between the people and the internet of things.
Today's post is to Highlight selected articles posted by @stach members for week ending 12/26/2017.
---
Meet the Amazing personality...
@Ugo-tunji.- My is name is Gifty. I'm 26years old, am the second child from four.. I hail from ika north east local govt area, my growing up was a memorable experience and i would want to use such experience for my future kids...
See how stach has covered Nigeria states in 2017 with generosity
@Japfive.- Stach is a offline acceleration hub of steemit community in Nigeria. Which has today successful take Nigerian by storm with some mind blowing achievement and successful projects.
FISHERY ( A Good way to Invest your steem)
@Braide.- As an Agriculturist I can tell you the Agricultural sector is a sector with unending worth, so investing in it will be worthwhile and profitable. But today I want to be specific and I will be looking at FISHERY.
Everyone has a Job DESCRIPTION On EARTH,What's Your's?
@Emmanueladams.- The problem with that guy wasn't that he didn't have a definition, obviously that he was in oil company to work as hard as possible in as many units as possible, which wasn't a definition, but no definition is a definition itself.
WHAT HAPPENS WHEN MY THOUGHTS DON'T SLEEP???
@Dee-y.- Hello dear Steemers, am writing this post from Nigeria and the time right now is 3:20am. I believe some readers will have different time zones from mine but that's just one of the many wonders of nature. And yes talking about the many wonders of nature I saw on TV
RELATIONSHIP WITH TIME
@Donaldpete.- Time management systems brim and still, we are still unsure about what to do and falter at making the most of every dawn or daybreak. We plan for the future and neglect to hold dearly the present.
Introduction: Doctor like no other
@Fminvincible.- In my opinion everyone in the world can be divided into those that like me and those that don't know me. For members of the latter group I did a little meet me is for you. I m Rotifa Oluwafemi Stephen.
The Hustle #7 (Forget new year resolutions??)
@Kodeblacc.- I would take a sheet. Plain neat sheet of paper. Then get a sharp blue pen with roller tip. I'd sit piously on the dining table and scribble out 1,2,3,4..... New year resolutions. Things to stop doing and things to start doing.
MAKING THE MOST OF 2018
@Faetee.- We are two days into 2018, its time to start putting things in order, the clock is ticking.
There are certain things that needs to be done in order to make the most of this year:
WHAT THEY DID NOT TELL YOU ABOUT ABORTIONS!
@Kween001.- Despite the risks associated with abortion such as bleeding, infections, damage of vital organs, death,it is no longer news that a lot of people still opt for abortion. World health organisation(WHO) reported that 25.5 million unsafe abortions are performed annually globally.
My Introductory Post
@Obamike.- My name is Obakhavbaye Micheal Moyosore. I am a Physicist and an educationist. I hold a BSc degree in physics with electronics, an MSc in physics with a distinction and currently on my PhD program. I am from Nigeria.
---
STACH is a physical Accelerator Hub dedicated to decentralizing the offline by breaking the barriers to accessing the internet like light, internet and conducive working space.


Steem Accelerator Hub... decentralizing the offline!



STACH is supported by @Sndbox as a Sndcastle project.