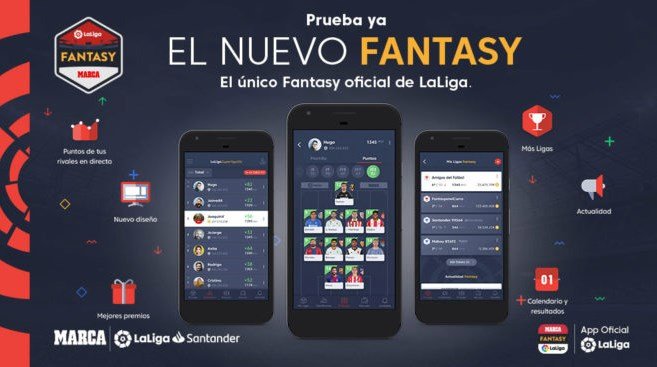 The Marca's LaLiga Fantasy Football is a game in which the participants form a virtual football team based on real players, who are part of real teams and who, based on their performance on each match of the Spanish league, obtain a score that establishes Your position in a rating.
How to participate?
It is very easy, you must go to the following link http://laligafantasymarca.com then register choosing between signing up with Facebook, Google or enter an email and a password. When you register with email, you will receive an email to activate your account and from this moment you can enter the game.
Once registered, you can log in and proceed to join the SteemSportsBet league as follows: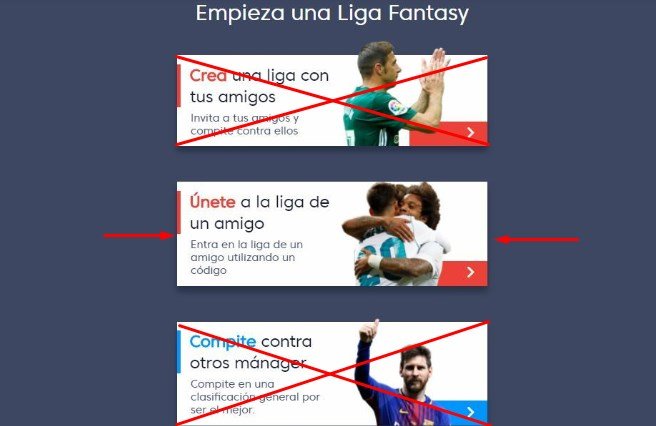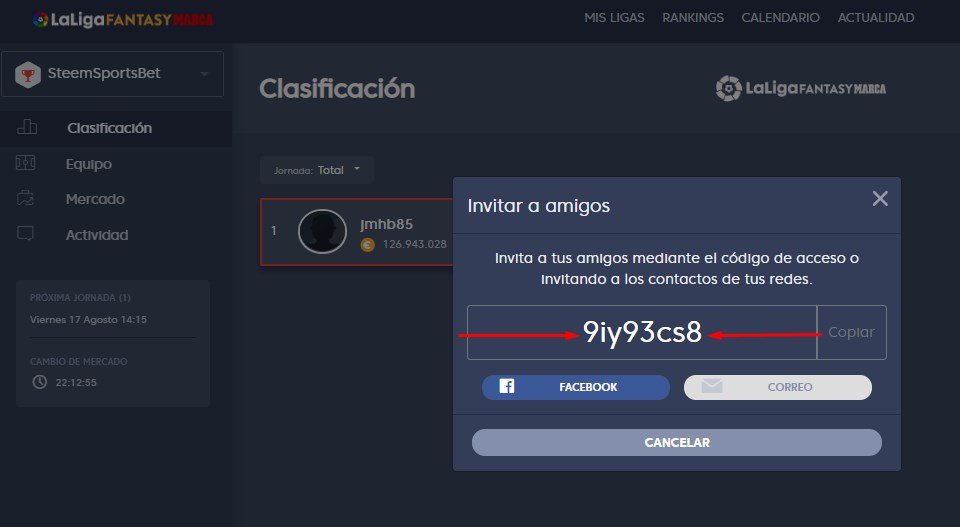 How does the game work?
- You will start with a budget of one hundred million euros and a random team of 14 players (maximum 24)
- The manager who more bid will take the player. You can also put yours for sale or make offers for your rivals
- The market section is renewed daily with eight new players
- Fantasy Points are calculated based on real actions (19 scales) that occur in each game of LaLiga Santander and are collected in the official statistics of the competition
- Scores given by journalists of the newspaper MARCA www.marca.com (from 0 to 4).
- Each point you add will give you 100,000 euros.
- To score it is mandatory to have positive balance, line up eleven players and save the team before the first match of the weekend.
- You can check your points and those of your rivals live.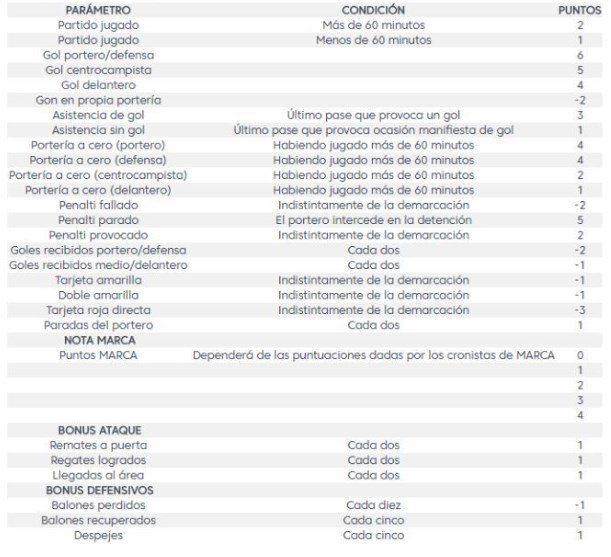 Do not have Marca's LaLiga Fantasy yet? Download the application for iOS and Android.

*** For now this fantasy will not have any payment, we will play for fun until we get a sponsor that together with me can finance the prizes in the game.