ADSactly Sports: The Greatest Players of All-Time - Who is the G.O.A.T? (Part 2)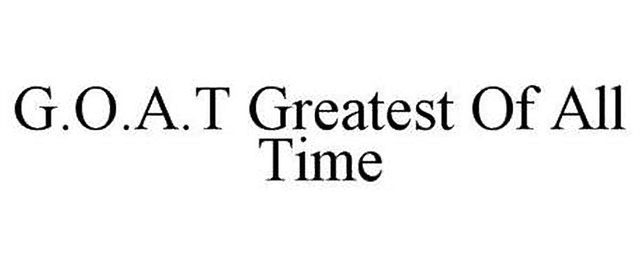 Source
In the previous post in this series, we started to break down one of the oldest and most speculated arguments in sports. Who are the greatest players of all time in their respective sports? Who are the G.O.A.T.'s? Sports fans are passionate creatures and their loyalty for players and teams can run very deep. When it comes to the G.O.A.T fans sometimes have to push their loyalties to the side and look at the bigger picture. As much as we might want to say that our favourite player on our favourite team is the greatest ever, it is essential that we take a step back and look at the bigger picture.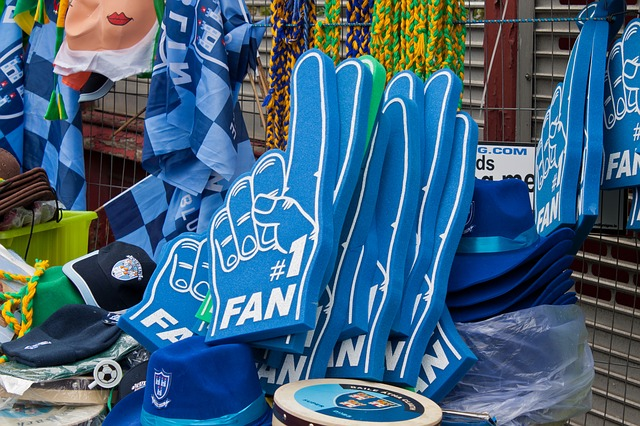 Pixabay
There are so many factors that can play a part in why you might feel one player is greater than all the rest. Determining who is the best player that ever played a sport might come down to that player's statistics, their ability to win, the number of championships and even their big game performances. A fans appreciation for a player might depend on the era in which they played. Fans who grew up watching players 30 or 40 years ago might have a higher opinion of the stars from those days then they do for the more modern stars. This leads to further discussion and comparison of the players and arguments over the interpretation of these differences. The reality is fan opinions about who the greatest players of all time are completely subjective. There is no hard and fast rule that helps point to the one true player. Everyone will feel differently and for a variety of reasons.




Source
In our previous discussion, we looked at the G.O.A.T's from NFL football, soccer and NBA basketball. Let's continue our water cooler banter as we look at more sports and try to decide who is the greatest of all time.
Baseball

Baseball might be one of the toughest sports when it comes to choosing the greatest player. It is a sport that glorifies statistics and the historical nature of the game is put up on a pedestal. There are people that believe that it is easy to point out the best players just by looking at the statistics. Others might tell you that statistics only tell you half the story because there are big moments when some players step up and deliver MVP performances. In baseball, you can't simply just determine the best by looking at all the players. There is a clear difference between pitchers and hitters. When talking about the greatest players of all time in baseball you must separate the conversation into these two categories.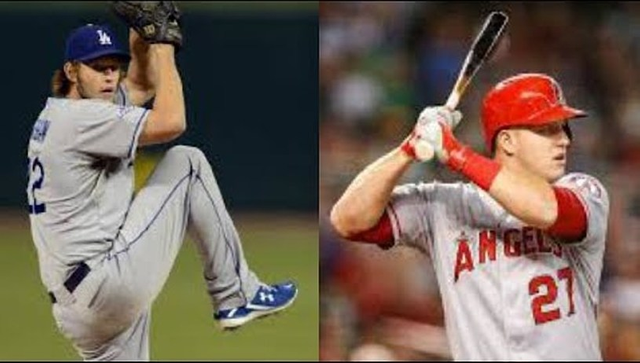 Source
There are several ways to determine who the best hitters of all time are. The most passionate fans about the game will have very strong opinions about what determines this. For many, it is all about home runs and RBI's. How much pure offence did a player provide? The "slugger" is known for hitting lots of home runs and often gets the glory. I mean, there is a contest just for these gig hitters. Then there are the players who get the most hits and runs scored. These hitters usually have the best batting averages in the league. Which is more important?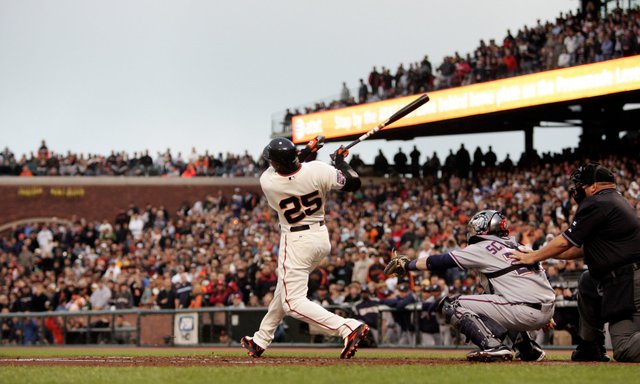 source
Babe Ruth, Hank Aaron and Barry Bonds are all known for their home run hitting prowess although there are many fans that will immediately exclude Bonds from the discussion claiming steroid use. Willie Mays, Ted Williams and Mickey Mantle are regularly included here as well. As you can imagine, these same guys were among the leaders in RBI's as well. Then there are players such as Ty Cobb and Lou Gehrig who have some of the best career batting averages ever. Baseball is a sport that hasn't seen many changes over time and therefore you still have many of the older historical players that are considered the best. Some may argue for more modern stars but until they have put together an entire career then the claims can be refuted.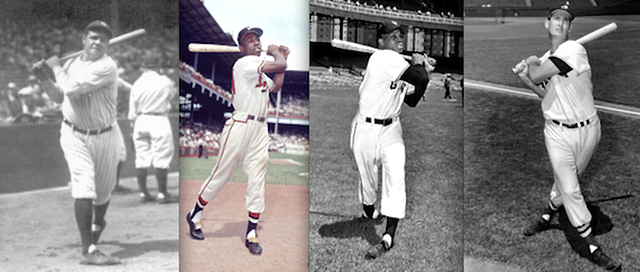 Source
Pitchers are evaluated by several different statistics. The strikeouts statistic is one of the biggest stats that people look at. Strikeouts are to pitchers what the home run is to hitters. There is also the number of wins a pitcher gets and their earned run average (ERA). I can't say which of these stats is the most important for sure. They each have their own level of importance. What I can say is that if you have a high number of strikeouts and a low ERA, then you are very likely to have a lot of wins to go along with them. Cy Young is still considered by most to be the best there ever was. He has significantly more wins than anyone else and the award for best pitcher each year is still named after him. Some of the more recent pitchers to be added to the discussion are Greg Maddux, Roger Clemens and Nolan Ryan. Then there are players like Randy Johnson who has fewer wins but was a strikeout machine. We can't forget Pedro Martinez and Mariano Rivera who were dominant with their career era stats and we haven't even talked about the saves statistic.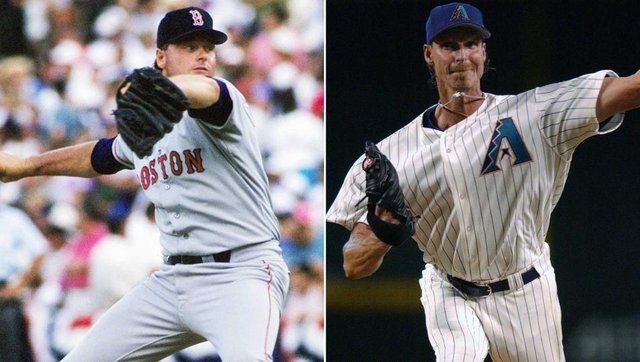 Source
I have only scratched the surface in the G.O.A.T debate when it comes to baseball and I am sure there are many of you reading this and thinking "How could he not mention…" I look forward to hearing about these players in the comments below. To be honest, baseball could have been a post all on its own.
Boxing

Boxing presents a few challenges when discussing the G.O.A.T. The biggest issue when having this argument is the sometimes huge difference between the weight classes that fighters compete in. There are a significant number of weight classes when it comes to boxing. This is done so that fighters will be competing against someone who is essentially their own size. It kinda gives true meaning to the term "pick on someone your own size". The Heavyweight division has long the crown jewel of the boxing world and much like home run hitters or quarterbacks, these boxers tend to get all the big head headlines and glory. These are the big boys of boxing and this is the division where you are most likely to see the big knockouts. Does that make them the best boxers of all time though? What about some of the great fighters that box at a lower weight class. Some of the biggest names in boxing come from the welterweight, light heavyweight, featherweight and other divisions.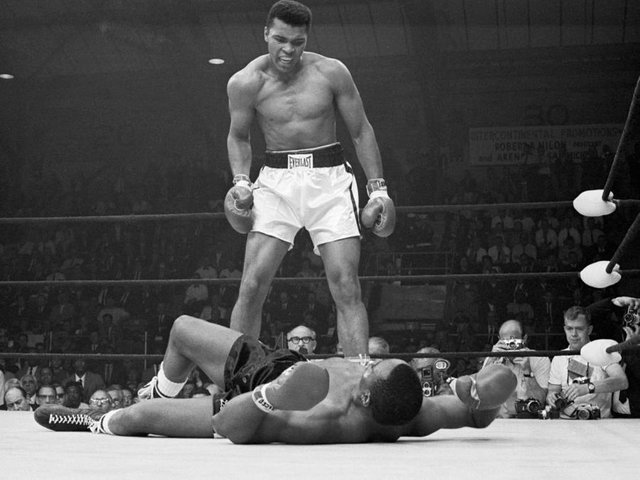 Source
Almost without fail, one of the first name to be pitched is none other than Muhammad Ali (Cassius Clay). He himself pronounced that he was the greatest of all time and it is hard for any boxing fan to argue against it. He was a dominant fighter in his era. Some would include a few others from the same era such as George Foreman or Sonny Liston but they both lost to Ali. Then there are the more modern fighters like Mike Tyson and Evander Holyfield. Can we truly know how they might have performed against those greats of the past? There are so many other heavyweights that can be added to this short list. Could we be watching the best "pound per pound" boxer ever right now? Floyd Mayweather has established new gold standards for success. He has accumulated 50 wins in his career and he has managed to do that while moving up and down in various weight classes. Then there are fighters like Oscar De La Hoya and Rocky Marciano who people would call a great. Can we even have this discussion without mentioning Sugar Ray Leonard or Manny Pacquiao? Who rises to the top for you?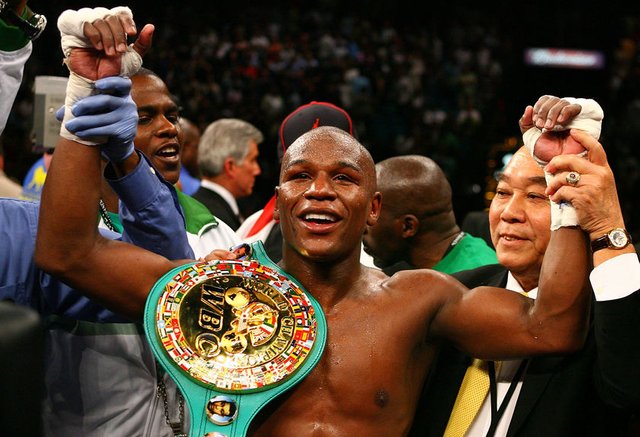 Source
I look forward to hearing your opinions about these players. Don't hold back. Who have I left off the list in these two sports? In the next installment in this series, we will take a closer look at a few more sports including hockey, golf and tennis. Let me know if there are any sports you think should be covered in the series. Once we make our way through the sports we will dive into the debates of best teams ever and best games or matches played. Come on up to the water cooler and share your opinions. I look forward to reading your thoughts in the comments below.
Authored by: @broncofan99
https://www.baseball-reference.com/
https://en.wikipedia.org/wiki/List_of_Major_League_Baseball_career_strikeout_leaders
Click on the coin to join our Discord Chat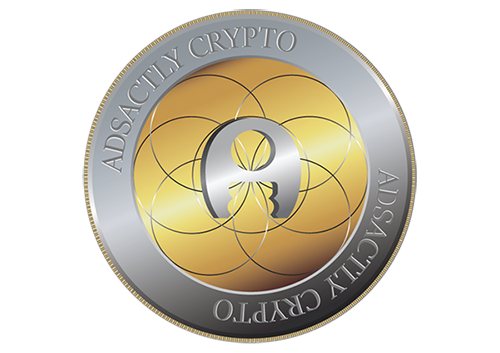 ---
Vote @adsactly-witness for Steem witness!
Witness proposal is here:



Go To Steem Witness Page
In the bottom of the page type: adsactly-witness and press vote.



Use small letters and no "@" sign. Or, click here to vote directly!
Thank you!

---