Soros hacked, thousands of Open Society Foundations files released online
More than 2,500 files from the raft of organizations run by billionaire George Soros have been leaked by hackers.
Saturday's leak, published by DC leaks, includes hundreds of internal documents from multiple departments of Soros' groups, predominantly the Open Society Foundations.
Somebody hacked Soros. His critics will be busy today. This doc alone shows Soros's anti-Israel network | http://soros.dcleaks.com/download/?f=/2015%20materials%20from%20presidential%20portfolio%20reviews%20documents%20for%20internal%20use%20only/arab%20regional%20office%20equality%20non%20discrimination%20for%20palestinian%20citizens%20of%20israelsept%208%202015/aro%20palestinian%20citizens%20of%20israel%20portfolio%20elements%209.2015.docx&t=president …
The files are grouped into sections such as geographical region, the World Bank and the President's Office, and cover the period from 2008 up until 2016, according to The Daily Caller.
They reveal work plans, strategies, priorities and other activities by Soros, and include reports on European elections, migration and asylum in Europe.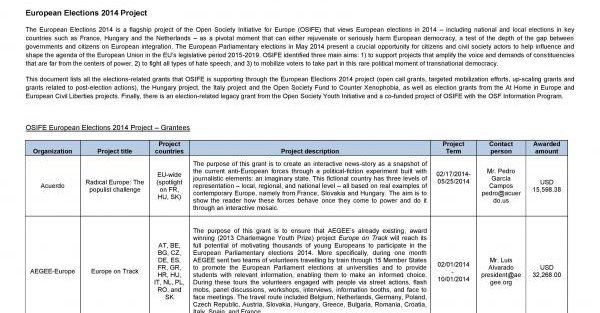 DC Leaks claims to be the work of American activists who want to present the truth about the "US decision-making process as well as about the key elements of American political life."
US security experts however are blaming the leak on Russian hackers, according to Bloomberg, in a similar reaction seen in the wake of the DNC leaks.