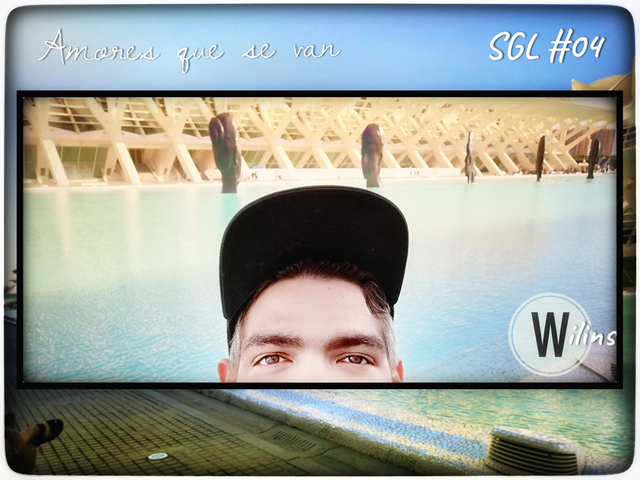 ---
Saludos, gente!
Estoy muy contento porque he encontrado, entre tanto y tanto, un tiempo para componer y publicar mis nuevas canciones. Como una forma de seguir drenando y, a su vez, compartiendo y celebrando la música de la única forma que conocemos y como corresponde; tocándola.
I am very happy because he found, in the meantime, a time to compose and publish my new songs. As a way to continue draining and, in turn, sharing and celebrating music in the only way we know and as appropriate; touching her
"Amores que se van - Loves that go away"
---
Letra:
Estar bien o mal; me libro de ese juicio.
Dolor o piedad.
No sé volar, no tengo el oficio, amor que te vas.
Siempre pierdo la razón, me leo un libro que no está.
La verdad, hay amores que se van.
Siempre vuelvo a una canción que luego olvido a la mitad.
Y en el espejo ya nunca estaba yo y, la verdad, hay amores que se van.
Lyrics:
To be right or wrong; I book that trial.
Pain or pity
I don't know how to fly, I don't have the practice, mr love you're leaving.
I always lose my mind, I read a book that is not.
The truth, there are loves that go away.
I always return to a song that I later forget in the middle.
And in the mirror I was never there and, really, there are loves that go away
---
Much love!