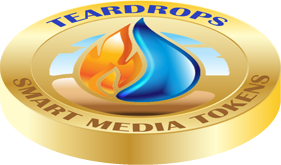 I did a quick underlying scan of the #smt whitepaper some weeks ago to get further foresight-insight into how @teardrops will be pulled off on #smt and in my quick-read, there are many more amazing things that are instantly easy to foresee about the steem ecosystem, if the eyes are open. 
These already existing beautiful aspects of our already running steem are very obvious, if the eyes are open but can be very hard to see if we are simply just "looking".
"Vision" requires foresight to see!
"A vision within a dream" require foresight-insight to see!
Overall, "a lot of spanlessness and limitlessness" involved!
Speaking of steem/steemit, it is a "vision within a dream" and this is the most obvious thing i see, whenever i take a look at steemit, steem and the world that it hosts. 
"A vision within a dream" can be seen as a new breed of "reality"; an ever-ongoing process of "reality"! It's real already but it never really looks real to onlookers because it is ever-ongoing. To foresighters however, it is as real as reality.
The whole steem endeavor has been a curriculum all along and what we do now and here on steemit is a working experiment. The real vision however, is within a dream; "ever spanless; ever limitless"!
The #smt whitepaper gives an overview of what the real vision has been! Basically, create an opensource protocol that is easiest to adopt and integrate, allowing countless gateways to the steem blockchain. 
Steem is evidence of a first working Smart Media Token serving steemit and rewarding the attention of steemians. It is a working experiment!
With SMTs, you will be able to have a token/tokens representing your brand or community, integrate steem still (assuming your community of brand is outside steem) and reward your audience for being your audience. Tokens will have different value-parameters either as a currency or even as influence e.g tokens can be created that are pegged to USD, like in the case of SBD or tokens can be created with a reward pool like on steemit, that can have influence when vested or etc
Tokens are likeliest to be exchangeable for steem/SBD. So envision steem as the middle currency for thousands of digital currencies on a decentralized exchange that we already have.
Basically, imagine steem (a fast, secure and zero-fee) holding the place of BTC or ETH as paired against thousands of tokens of real value. Note: that SMTs are very likely to have real-world value as many of these tokens will be modeled after steem and backed by reputable great minds e.g @appics that aims to reward moments!
Now imagine too, multiple Smart Media Tokens modeled to have a peg and imagine how many non-steemians will seek out the Steem Decentralized Exchange to hold their gains or to simply find a token to use as a viable medium of exchange. 
There are ton of things to imagine really with the advent of #SMT
One confidence i have in steem is the capability of its blockchain e.g speed and frequency of transactions etc: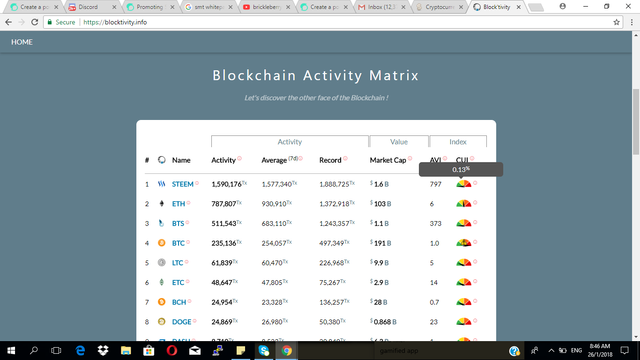 The truth is by virtue of this alone, steemit really doesn't have competition, let alone the other awesome features of steem. Every decentralized app for every use-case, in any niche even if already in existence, whether on Ethereum or in the mainstream, can always want to build on steem or integrate steem, for the sake of the exclusive capability features that steem affords
A worry though, may be "scalability" as the numbers grow but in reality, when it comes to steemit/steem, when it comes to these "numbers", we are referring also to the "number of potential reputable great minds", each of whom have a measure of stake in steem, so perhaps, there isn't that much worry there. 
Plus, it has been proven many times already over the course of our time here that steem can scale. 
It is human to entertain fears about the future of steem but when you look closely; why entertain fears? If you let steemit pass through and you through steemit on this journey, then can't any longer fall permanently even financially because "learning is the ultimate earning".
#smt is where the true vision of the creators of steem/steemit lies according to me. Understanding this vision and its magnitude and you can foresee more fully where we are headed and.......
It is Huge
There Is The Black Dot But There Is Also The Entire Whiteboard
As much as we may entertain fears about the future of steem and its probable flaws, there are many other beautiful things about steem. In a post long ago, i mentioned that we all became bank owners. Yes, while many passionately pursue moolah, we own the banks!
If i had a resume, i am very sure that in it, you will find "bank owner". 
To top things, "it is a deCentral bank to each one". You have a say on its printed money plus, you get all the other features that come with banks e.g transfers, loans, remittance, accounting, auditing, treasury, savings etc 
And there is more.....
Real-Timemity
Even as a currency, steem curbs volatility better than most other un-pegged digital currencies by means of its real-timeness. 
Drastic fluctuation is less probable with steem, within a transaction e.g during the exchange of steem for goods & services compared to BTC etc because of its instancey (3 seconds) 
e.g if you were to pay me 5 steem (at 10 USD per steem), there is a huger likelihood, that i will get 50 USD worth of steem, within the transaction than if you were to pay me in bitcoin as bitcoin can sometimes take hours to arrive and many more things (volatility-wise) can happen in cryptocurrency market-price in hours, even in minutes. 
Plus, steem has mechanisms to reduce likelihood for an instantaneous crash. Much of the steem in existence is vested (not in liquid form) and takes weeks to turn into liquid.
Then, here is one under-looked feature......... that is made obviouser on the #smt whitepaper....
Hahaha, we have always had this one!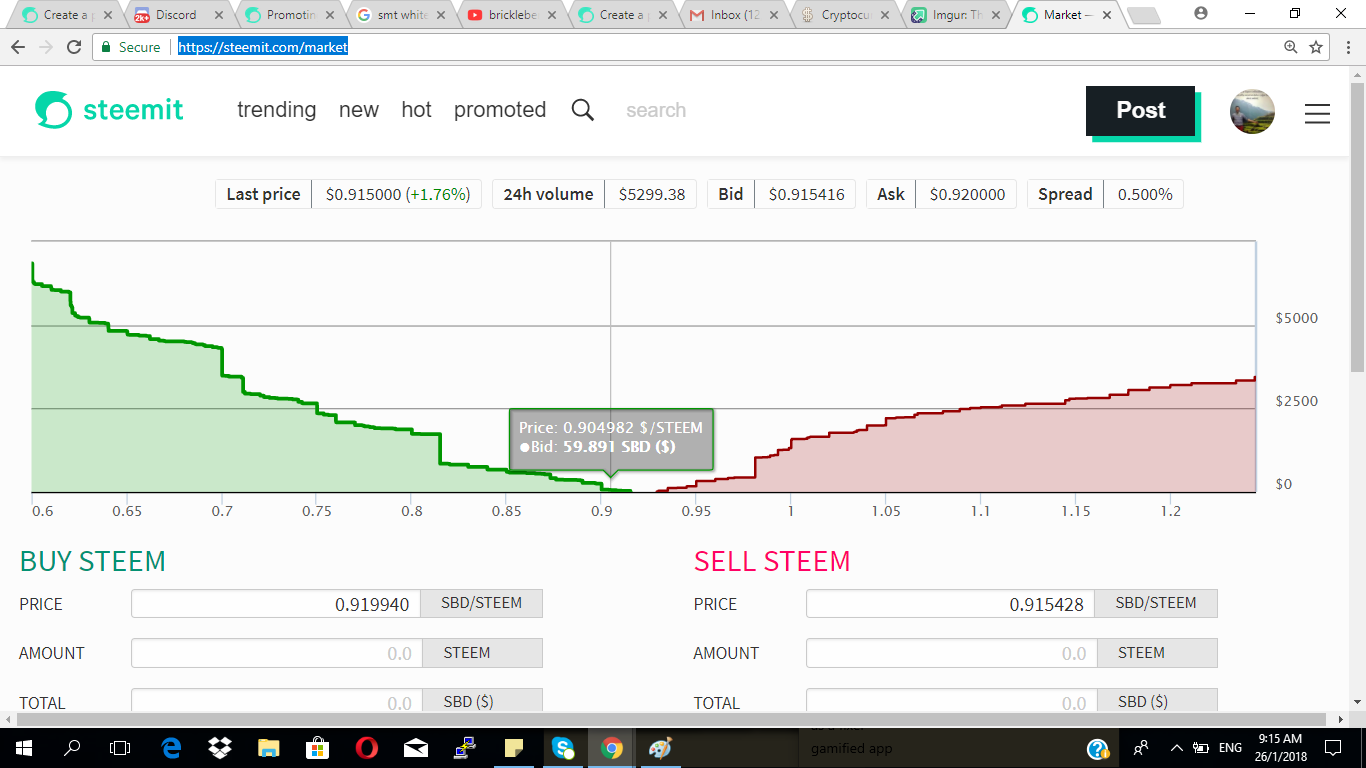 The truth is, even the world of cryptocurrency has started to look into decentralized exchanges. There is Bitshares DEX but according to several and even to me, it has a huge learning curve. 
Overall, people do want exchanges upon which they can have full ownership or control of their wallets by having possession of their keys. On @bittrex and other centralized exchanges, you do not possess keys and are basically in the mercy and integrity of these exchanges.
On steemit, we already have this feature (a decentralized exchange) and it has been a working experiment. 
When i was new and even till now, i hardly go on the exchanges. As minnow, i did all my play trades internally because i did feel safe on there and there wasn't the hassle of moving funds out and moving them back etc
With #smt and thousands of tokens paired against steem on our very own decentralized exchange, will you need to go out of the steem ecosystem almost ever? 
Hahaha, maybe not! With some pegged smart media tokens, perhaps, there will be straight-to-FIAT exchange etc Overall, with the masses (reputable great minds) and pegged tokens, there will be peer-to-peer transition into FIAT or no need for FIAT at all. 
Plus, when many these tokens likely to be tradeable internally against steem and ICOs possible on steem, why seek out trading and investment opportunities outside steem. 
Token creators will be able to set parameters like soft-cap, hard-cap, vesting properties, reward-pool-parameters etc and with token creators likeliest to be "reputable great minds in incessant mind-mining and backed by a real community", the potential for success for these tokens exists.
I wonder what parameters @teardrops will have but i am hopeful, that we will make it work. It is likely to have its own reward pool and perhaps vesting properties as it will be used across three steem-based interfaces. The model is not fully defined; neither do i know fully know all aspects of how #smt will play but one thing i know is:
@teardrops will represent an imperfect world, where every and each one is Celebrity. We will also dissolve the concept of "developing nations and developed nations etc" as in reality i don't believe that these concepts even exist. Let's see how it plays out....
Jehovah's in charge!
Your Boy Terry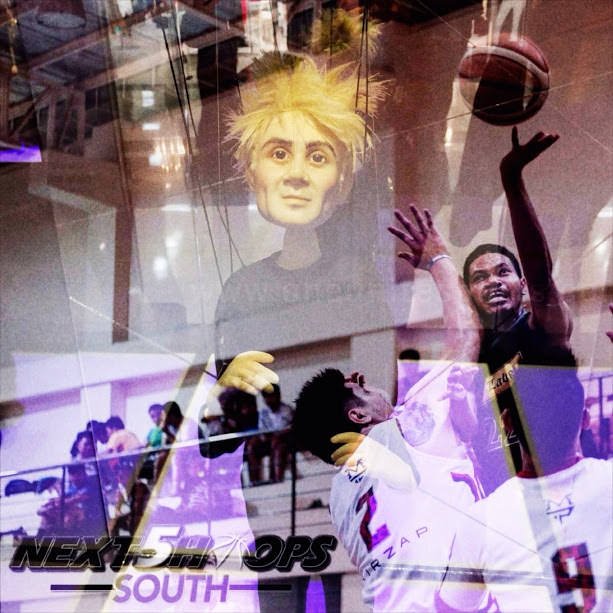 Please like @teardrops on Facebook and Twitter:
I do need strength
Dedicating My Entire Steem/Steemit Journey To My Mum
If you want to support an extra witness and you support mine "steemgigs", it will be really helpful. I run a full public RPC 256 GB node as well to balance the steem ecosystem on "wss://steemd.steemgigs.org"
To vote my witness, simply visit https://steemit.com/~witnesses and type in "steemgigs" into the first search box for witnesses or simply click Here to do it on one click!
If you want me to make witness voting decisions on your behalf, simply visit https://steemit.com/~witnesses and type in "surpassinggoogle" in the second box for proxy. 
Let's Go!!!
Offer a service under hashtag "steemgigs". Attempt out-of-the-boxness on hashtag (untalented).
Join the Steemgigs Community on discord: https://discord.gg/CGuPyyT
"Everyone has something to offer!" Why not?