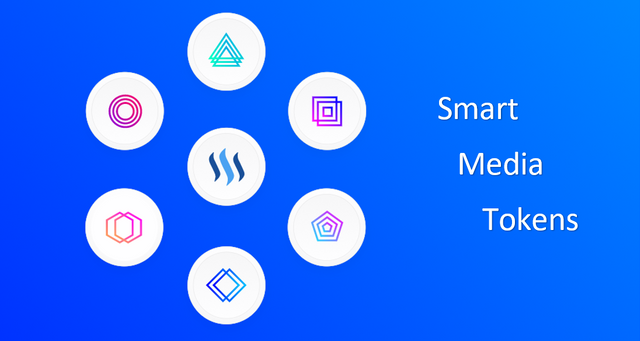 ---
Yesterday @steemhunt announced their SMT airdrop where half of all tokens would go to voters, delegators and existing Steempower shareholders. I resteemed the post cause I thought it was an excellent way to decentralize their tokens while at the same time funding their initiative and at the same time I got excited about the future of SMT's and what they will mean for Steem.
I believe that @steemhunt won't be one of the few to create tokens in this manner. As someone who has been around for quite some time and experienced ICO's that started by accepting Bitcoin and Ether in their crowdsales and then also used the blockchains in their projects there is a lot of sacrifice happening by using their costly blockchains for transfers. The explosion in ERC-20 tokens has proven that the Ethereum blockchain is not ready for that kind of traffic yet as we have noticed with Cryptokitties and the recent 4chan games that became big and ate up a big percentage of their daily transactions.
The negative aspect of this is that you have to outbid other transactions for the mining network to accept yours before theirs. If you remember what happened during the BAT crowdsale that sold out in half a minute and due to the big demand to get their transactions through investors had to pay top dollar to cut in line - leaving many average users out from the crowdsale. This is only a small part of the problem, there is also the issue with you having to get rid of your Ethereum that you believe will appreciate in price over time for an investment. It is kind of like betting that the investment will outdo the profits Ether would bring over that same period of time.
Not only is it risky and requires a lot of research to invest in ICO's, their teams are the ones that now hold Ethereum. If they end up not being trust worthy and defaulting on their project, they will cause big downtrends in the price of Ether which will be like a double negative for you who in hindsight should've just kept your Ether to begin with. Of course there are also many legitimate ICO's but time after time it has shown that many of them have died or stopped moving forward.
With SMT's though there is a completely new effect to be had. With the SEC stomping down on certain tokens and qualifying them as securities due to their promises when accepting investments, I believe that many projects in the future that decide to start their funding on the Steem blockchain will look into not accepting investments because of that.
They will instead do similarly to @steemhunt where they fund their projects through upvotes, delegations and other various ways that the blockchain enables them to. Projects won't have the need to "lock" funds they've received to gain trust to their investors over time as they will be rewarded funding over time instead through upvotes and delegations. Investors and users will be able to cut their delegations if certain criteria is not met and maybe even go so far as to continuously flag their attempts to reward themselves with the SP they have gathered so far in the case of a bad actor. Of course we will still have to be careful with what we fund with our voting power and delegations since it is not difficult for them to just power down the funds onto another account and abuse it there.
The other thing that has a huge positive impact onto funding SMT's will be the lack of having to divest your SteemPower to be able to invest in these projects. It is quite a unique method of funding projects with newly created Steem that will decrease the risk factor of investors by a lot. Once we see the huge boom in new projects starting out and using these methods for funding it will also increase the huge demand for holding SteemPower as you will directly benefit by having helped funding these projects and being rewarded with their SMT for it and continuing to reward them and relevant posts about the project with Steem/SBD and the SMT.
I for one am really happy that the Steemit team has been working so hard on making sure that the blockchain will be scalable and ready for all these transactions and user growth. I know there are many users out there complaining and whining about how much the front-end lacks but there is nothing stopping other people to create something that out-does Steemit. Look at busy.org who for instance is incentivizing users to use it instead through votes and a better layout with more options.
I want to say that what is written in this post is only my point of view and its not all too technical, feel free to further discuss details in the comment section. I am really excited about SMT's though and looking forward to how it will all unfold and what genius projects will come to light through it.
Thanks for reading!
---