Investing through delegation and curation
This is a subject I've been talking to some people about and how it will change the way we invest into future projects compared to the ways we've done so before with Bitcoin and Ethereum.
With Bitcoin it was pretty straight forward back in the day, there were coins popping up and you could invest through exchanges. It didn't take a long time for currencies to become listed nor did it cost a lot cause there weren't many around and exchanges would gladly list them because their incentive was to get as much volume going as possible so they could earn from the fees. At the same time during this period mining was really popular, Bitcoin had moved on from CPU's and GPU's into ASICs which left a lot of people looking for something new to mine with their hardware. One of them was Litecoin but considering the few differences between the two more and more were popping up so investing at that time was more about investing your electricity and hardware wear and tear than it was about spending your Bitcoins to invest early in "ICOs".
With Ethereum on the other hand we got smart contracts and the ICO craze started. The DAO project that was supposed to make all of this easy got wrecked hard due to a flaw in the code which made the Ethereum founders roll back transactions to return the stolen Eth which caused the hardfork that created Ethereum Classic. Since the DAO didn't exist, people started turning to ERC-20 tokens and smart contracts to fund their new projects. With the success of many early ones and new money, attention and influence coming into the space it also brought in a lot of scams that didn't look like scams, but being projects that didn't do much with the investments they raised was not much different. Studies have shown that about 90% of ICO's raised in 2017 have no working product and that the majority of currencies in the top100 list on coinmarketcap don't either. The demand for Ethereum and Bitcoin to invest in these ICO's kept rising and at the same time it raised the marketcaps of these ICO's because they were all filled with Ethereum and Bitcoin.
Then came the big downtrend and everything started dropping, the big currencies are still doing rather okay and looking at it now it seems as if Eth took a much harder beating than Bitcoin which quite likely is due to all those ICO's that only accepted Eth. It is important to remember that many of these ICO's needed fiat to operate and evolve into the project they had promised their investors so many of them had to sell Eth. Many of them started gambling with trading much like your banks do with the money you hand over to them and due to the brutal swings of the cryptocurrency markets I bet many of them ended up with not as much funding as they started out with and either went back on their words, exitscammed or just has been laying low stalling development.
The important thing to remember here is that all the people who had invested in Ethereum early or bought it to invest into these ICO's got rid of their tokens. They do not own them anymore. They took a risk betting on ICO's, many in the hopes of just increasing the value of their investment and getting out quick, many actually believing the project would accomplish what it set out to do. The fact is that all these Eth either got sold, are worth up to 90% less now or have been scammed out and those people won't be heard from ever again. Original investors got burned while whales or other ones saw this coming and have been accumulating more at the lower prices to decrease their average buy in price as they believe Ethereum will still see many of these swings. The investors that got burned won't be able to touch new investments anymore or as much or they may even have left the scene completely generalizing the space as a scam because that's what their experience of it felt like. You have to remember that people who actually understand what these cryptocurrencies are actually set out to do and accomplish are not many. The investors have barely bothered learning how to invest in ICO's and transfer their Eth than to actually dig deep into the main currency or learn more about other projects and to know how to trust which ones are legit and which ones aren't. People aren't so clever, they can easily get tricked no matter how much or how little money they have. It is also impossible at this point to be able to follow all of the projects and be aware of what is going on at all times.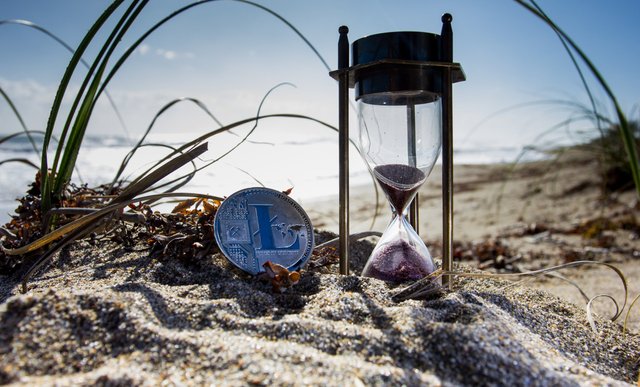 This brings me to SMT's and how things work on Steem right now and how they are possibly going to work in the near future.
I believe that SMT's starting up here will turn into asking for delegations and curations to reward the investors with their SMT instead of asking for direct investments. I'm not saying that there's anything wrong with directly investing Steem and I am aware that there are already some projects here who have been doing it like that but I think in general many investors will prefer the other, especially if they've had experience with the ERC-20 ICO craze. This is a good thing.
Not only will investors have full control of their Steem Power when delegated to a project, but incentivizing curation will also encourage them to learn more about the SMT, be able to judge its development and the creators of it will be under a lot more pressure to communicate and keep the investors updated. If things start to stall or results are not showing, investors will be able to cancel their delegations and curations at any time and that's on the creators of the SMT to win them back. Even though the reward pool may not be able to fund the SMT as good in the beginning as they'd like to, we'll still have Steemit inc helping them get their kickstart but in the end it's up to the creators of the SMT to inventivize other investors to trust them with future rewards of the rewardpool for their development.
The more promising SMT's such as @steemhunt we have the more demand there will be on Steem Power as they will want to invest more into the project to receive bigger shares of their distribution. Considering how low risk this is for investors since they can recall the delegation at any time and re-invest it somewhere else after 5 days, I think that more and more investors will start delegating to SMT's and Steem will mainly be used as a way to invest into other projects on the Steem network.
I'm not saying that blogging, vlogging, ulogging, etc will die, but a much bigger pie from the reward pool will go towards SMT's and that's a good thing. I've been meaning to talk about posts being overrewarded on Steem due to stake weighted and in comparison to other platforms since Steem has no adrevenue, etc, but that will have to be discussed in another post.
Today we are already seeing more and more projects migrate to the Steem network from other slower blockchains and this is a very good sign that once we get closer to SMT's there will be a lot more startups and investors joining and it may very well lead into a new craze of ICO's called SMT's. Combined with the low risk of investing through delegations and the rewardpool it can easily cause a chain reaction of the more people start investing, the higher the price goes up, the more value the reward pool gives out and the faster these SMT's get funded.
I am very excited to see this unfold.
---
[image source pexels.com]