Smile, it's free therapy.- Douglas Horton
What makes me smile?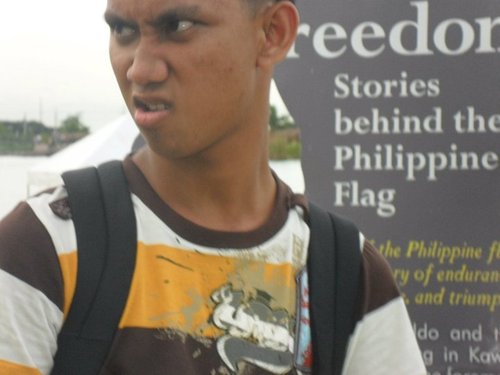 Brace yourselves more throwback pics coming
There's a lot of things that make me smile from checking the messages and chatting with my girlfriend @ellebravo. My "sabaw" moments wherein I am not able to respond properly. Playing with my niece Luc and a lot more. I always smile at small things and I write this post I am actually smiling and thank you @hundredlbsbeauty for hosting this contest.
Since it is Thursday why not we do some throwback.
I am raised in a family wherein we believe that if there is something that we can share with others then we will be more than glad to give it to them. Having this mentality imparted to me I am always been dragged to one outreach event to another whenever schedule permits too.
In a small town in Cavite near Tagaytay, the Photography Club decided to do its first outreach we are all young back then and we have a lot of time to spare. It was like 7 years ago I think that this event happened.
We have chosen this area because they are planning to build an outreach church on the location, so an outreach is a good way to introduce ourselves to them and then later on introduced Christ to the community. Plus we got the support from UNICEF that time too.
Equipped with our craziness we embark on the journey. But before that, we need to have ourselves equipped thus meetings are required.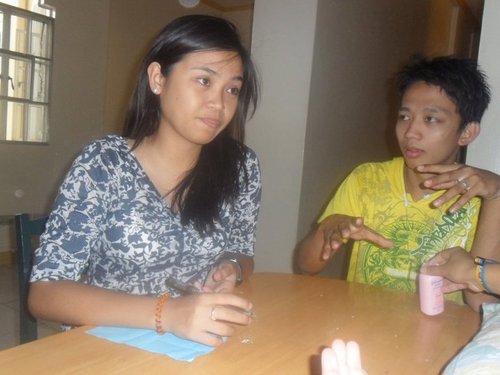 This is Sammoy and Genesis deliberating for the sake of picture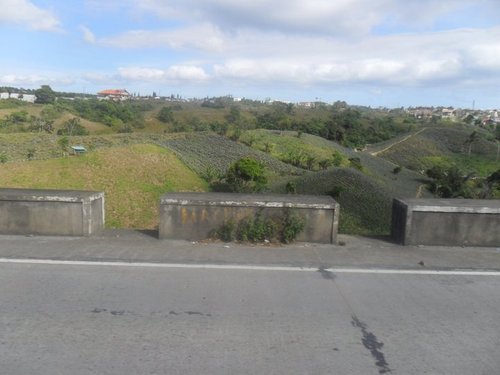 Tagaytay is known on having pineapple field and you will be able to see those on the roadside
After we arrived in the location we are immediate swarmed by kids asking questions like what are our names, what we are doing etc. We then asked them to go to the nearest hut and we started our task.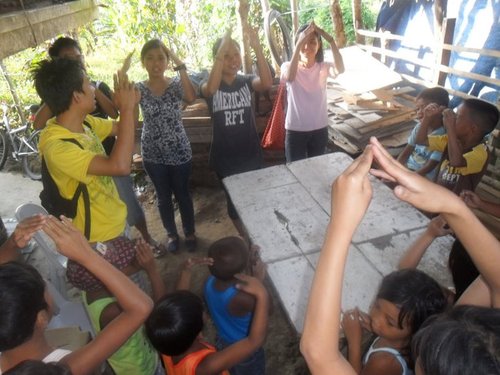 With Christ in my vessel I can smile at the storm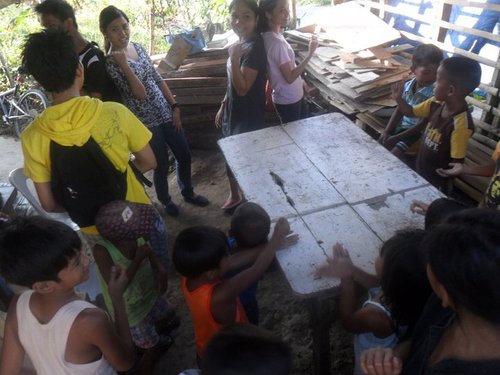 Si Hesus ang sandigang hindi matitibag
For the kids singing, dancing and reading stories is a must so since I was assigned to the reading part I did try my best for that. I'd recall animating my voice to make it interesting to them.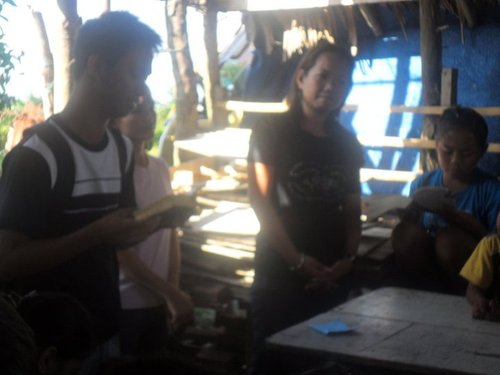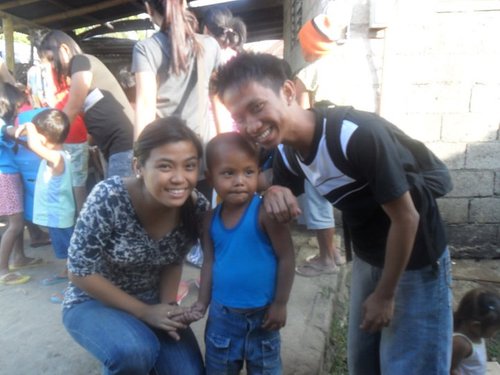 This is one of the playful kids there
---
It's our birthday and since we are blessed let's share the blessings!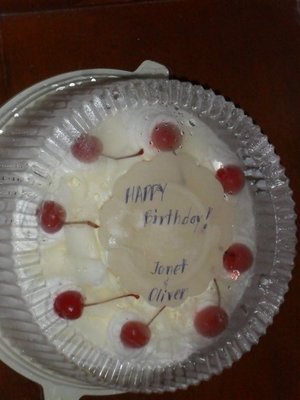 Same year after the Outreach event in Cavite, ate Janet decided to have an outreach project again and this time it is to celebrate her birthday. Since our birthday is somehow near to each other we decided that we will have it a joint project together with the Photography Club folks. It was a church near on to our home this time and since I am free I joined the said project.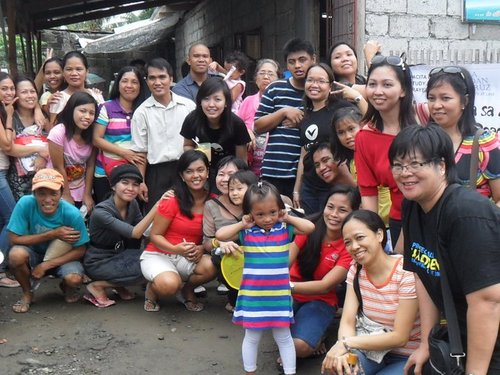 Since it was June when we did this event instead of food and goodies what we gave are set of pencils, colors and some biscuits. Ate Janet was able to get some help from her employer about this project too and that is why we are able to give more on to the said project.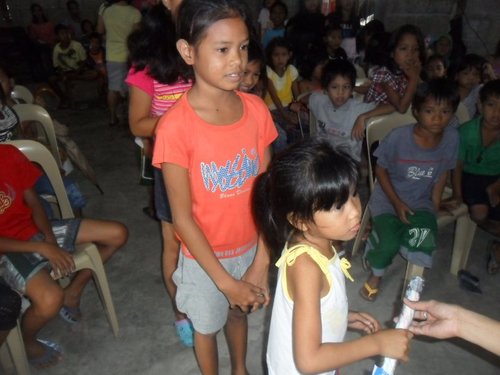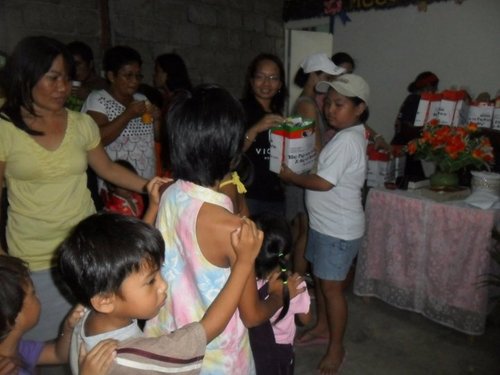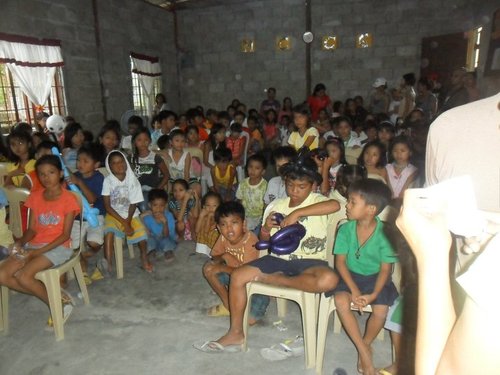 Seeing the kid's smile and saying thank you on what we are doing filled my heart and also the hearts of the folks that I am with. Also we are able to share the gospel of Christ to these young kids which is truly our biggest goal as a Christian group.
Right now Photography club is in hiatus, some of the members are busy in their lives right now. Some went on overseas and some are just in front of their computer typing and steeming.
This is just a throwback of the experiences that I have. Actually I have a lot of misadventures to share but today I want you readers to know a bit of my background and why I keep on smiling and sharing myself to other folks here on this amazing platform.
---
Also I want to thank @wdoutjah for the campaign yesterday and the folks who voted on his entry on the contest that I was nominated to. I am really overwhelmed on how you all rallied and seeing the comments left on the contest. The SBD reward that I got from the contest was distributed to all who voted on that contest because I think that you guys really deserve that. I am just here to enjoy this platform and share my stories but after a few days being here my mindset changed literally on how this site works. I found a family a shelter where I can rest. Also thank you for @steemitfamilyph for believing in me and @steemph folks for the support.
I think that is all, I did not reach the required words for the contest but that is okay hahaha I am just supporting @hundredlbsbeauty's project. You can check the contest requirements here and please join it because it really spreads the positivism all over.
You can click this link to know more about the contest.
---

Join our Discord channel here
To know more about promo-mentors you can watch this short video