My First +$1000 Post Featuring Smartcash
Some of you may have already read my first SmartCash post
here
in which I talk about SmartCash, how to set-up an online wallet, and deposit all the SmartCash you've been tipped in there to keep it more secure. What most of you probably don't realize is that's the most profitable post I've made on Steemit to date.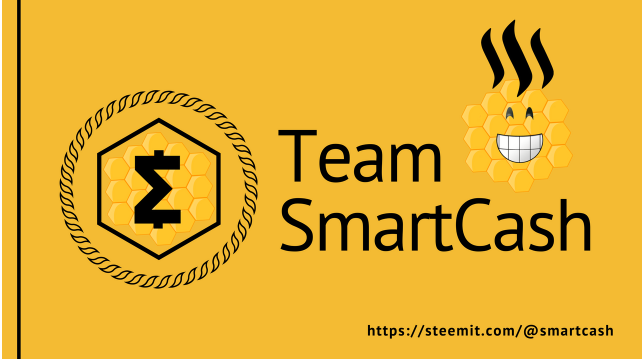 Source
How Did I Make this Happen?



50% hard work and 50% luck to be honest. I wanted to figure out how to get my SmarCash tips into a wallet and decided while doing the research I will write a how-to article as well. I spent a few hours figuring out how to use the tip-bot on Steemit, setting up a wallet on the SmartCash website, and then testing transfers from the tip-bot to my wallet. WIth this hard work, I was lucky enough to be selected as the SmartCash post of the week and awarded 300 Smart.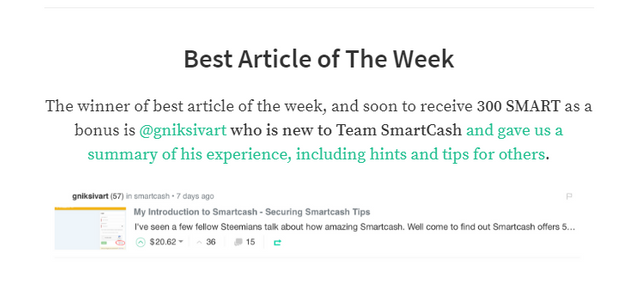 Source
The value of Bitcoin has obviously fluctuated the past few days so the value might be a little higher or lower, but when Smart hit 0.0003 BTC/Smart the value of the 300 Smart reward was worth over $1000. Plus, I was tipped 80 additional Smart in comments and the Steemit post itself was worth $20+ at the time of payout. When I saw the price of Smart pumping while sitting at the in-laws my jaw hit the floor!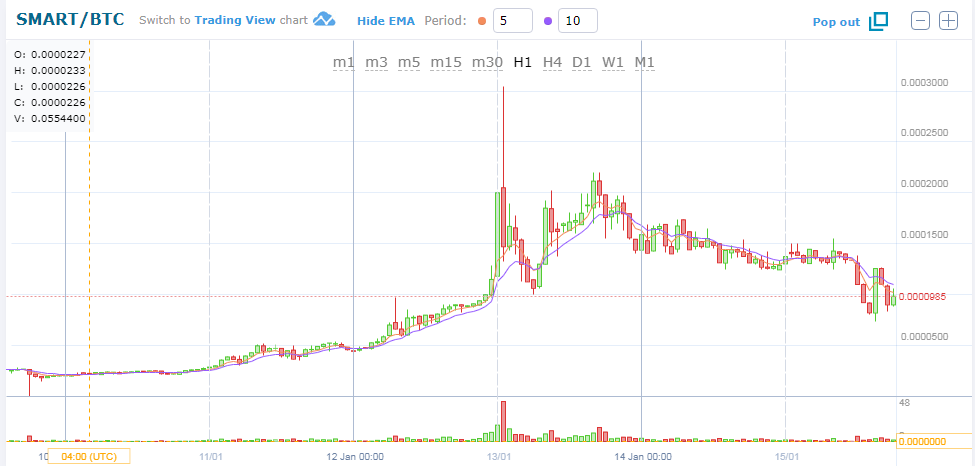 Source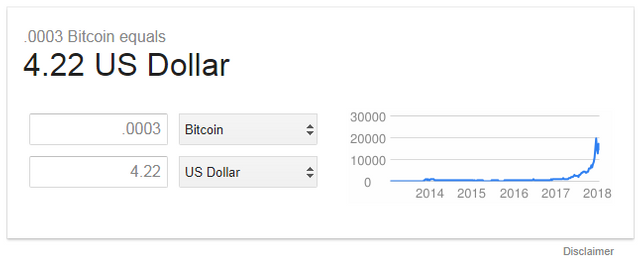 Source
What Are You Waiting For?



At the time of writing this SmartCash is bouncing around $1 so if you write 5 SmartCash related articles a week and the payouts remain at 20 Smart per post, up to 5 post, you could potentially be earning $100 per week, before post rewards, just for writing well thought out articles about Smart!

Unfortunately, at the time of writing this, the hitBTC and Cryptopia exchange wallets still appear to be down so I can't make any trades on the volatility of Smart right now. I'm considering moving some LTC over to hitBTC to trade the swings on the price as they've been around 40%-50%.
I'm kind of glad the exchange wallets are down; however, as I really want to accumulate 1000+ Smart so I can start making Smart rewards. Below is a tutorial on how to make a Bitcoin paper wallet. The process of creating the wallet will be the same however you're going to want to use https://paperwallet.smartcash.cc to set-up a paper-wallet for SmartCash. Maybe I'll make a post/video on how to do this for Smart specifically in the future.