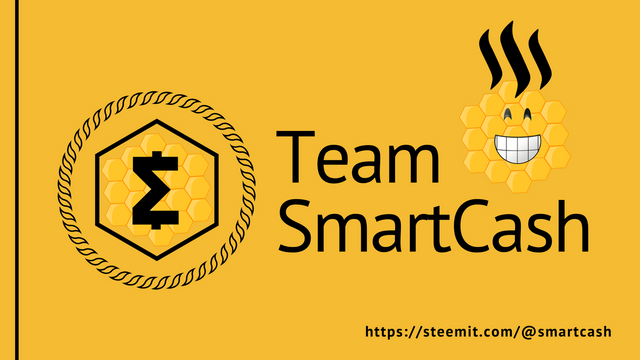 The time has come to announce some lucky winners again! Thanks for all the awesome content this week - exciting things are on the horizon for SmartCash
Current Reward Structure
500 SMART bounty for Team SmartCash banner of the month
20 SMART per article up to 4 articles per week
300 SMART bonus to best article of the week
60 SMART for Team SmartCash MVP of the week
Reminder: Rewards payouts will only be made for original content. You can also translate other's posts into another language, with permission from the creator of that post.
---
---
Best Article of The Week
The winner of best article of the week, and soon to receive 300 SMART as a bonus is @gniksivart who is new to Team SmartCash and gave us a summary of his experience, including hints and tips for others.

---
---
Team SmartCash MVP of the Week
The bonus of 60 SMART is goes to member @cknr7 winning for the second week in a row-Wow!, he has really been constantly supporting the content of others this week! Thank you @cknr7 for being a loyal team member!

---
---
What else is happening in Team SmartCash this week?
There will be some important announcements coming this week...in the meantime, why not check out this 2017 SmartCash retrospective for what SmartCash has achieved over 2017, and start getting excited about what is coming in 2018!
Thanks for a great week guys, it was so hard to choose an article of the week this week because we were really blown away by all the amazing content you are posting! Keep writing those posts and don't forget to support one another content as well for your chance to win MVP next week!
Want to be a member of Team SmartCash on Steemit? Anyone can earn SMART for posting about SmartCash, just let us know you want to join below!
To learn more go to https://smartcash.cc and follow us on Twitter at https://twitter.com/scashofficial
Look forward to seeing you in the Team SmartCash Steemit channel on our official SmartCash Discord
https://discord.gg/BDUh8jr