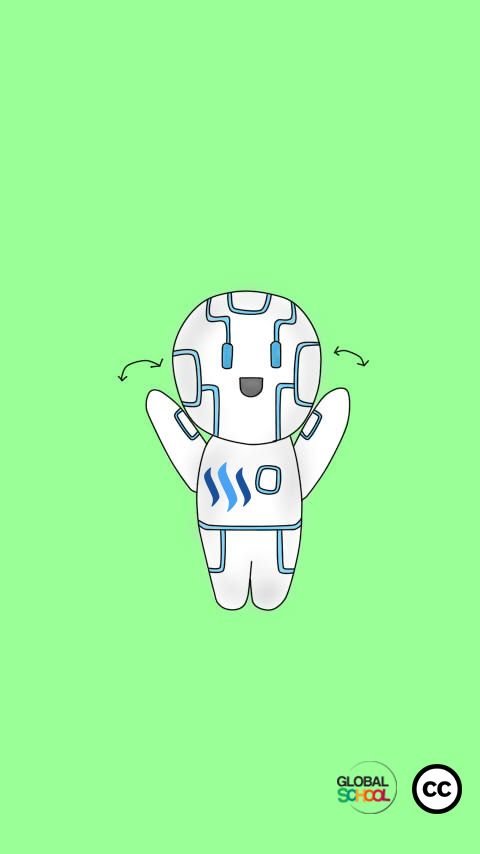 Inspired by a steemian, yesterday I published a first entry in the #slothicorn category. I have to confess, it was without really knowing or checking how to use this category. I am amazed by the kindness of the steemians supporting #creative-commons and categories such as #slothicorn.
Today, thanks to a nice reply and attention of @khansa, the author of the post who inspired me to publish the first entry, I discovered Rules For Submitting A Post To Slothicorn published by @stellabelle in #slothicorn last month. I took the time to read, so I'll do my best to keep track for the generic creative commons crypto art submissions =)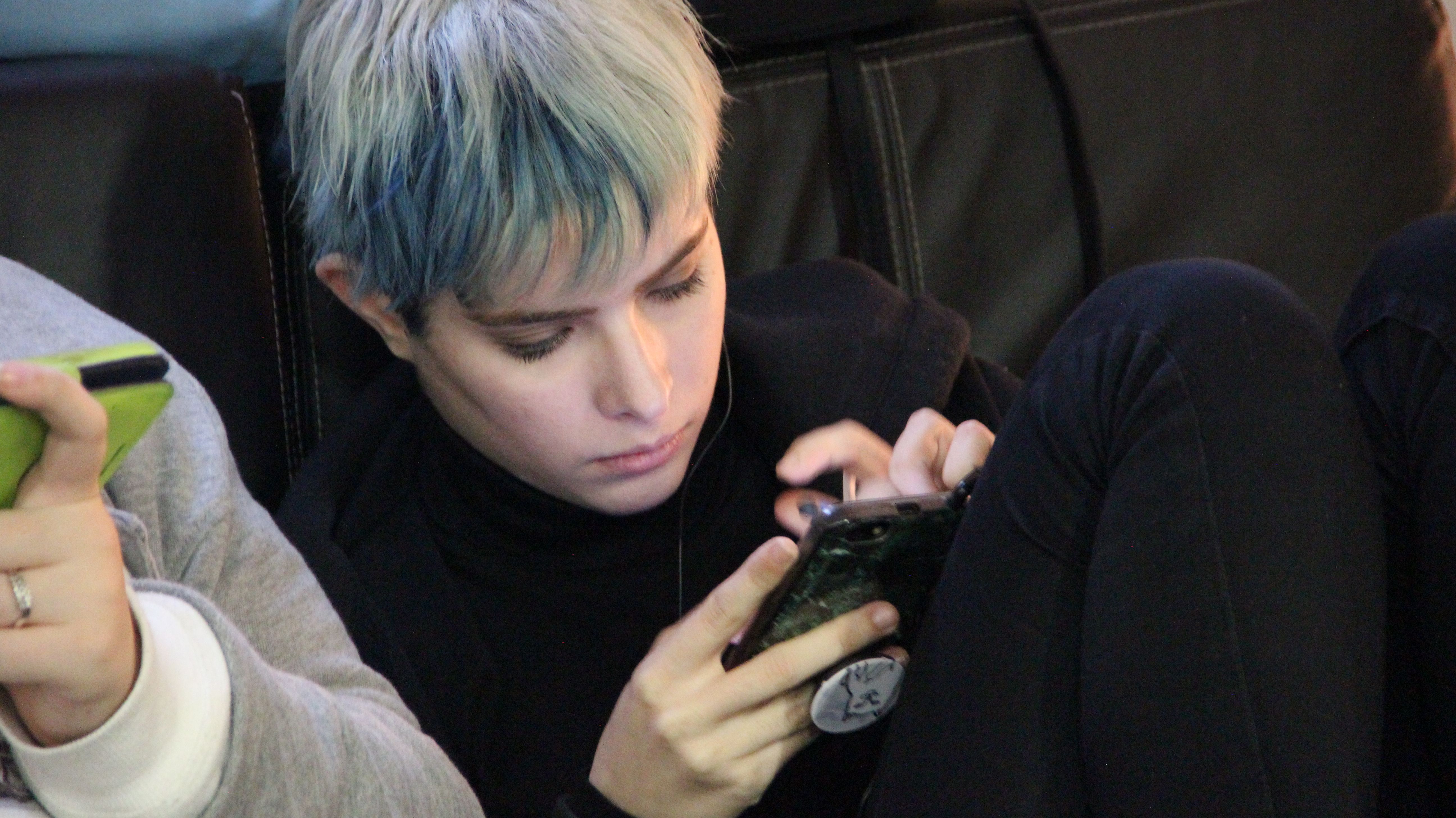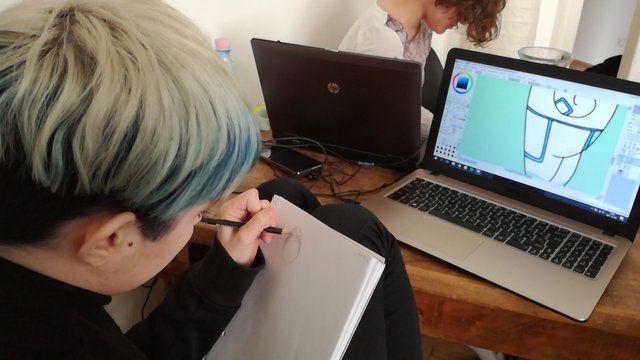 Part of a project on the theme of a cute artificial intelligence, or personalisation of the incarntion of the platform, the steemit-bot has been created by Nora during our last film and animation studio workshops held in december in Vienna. The steemit-bot is also inspired by a bitcoin-like-humanoid.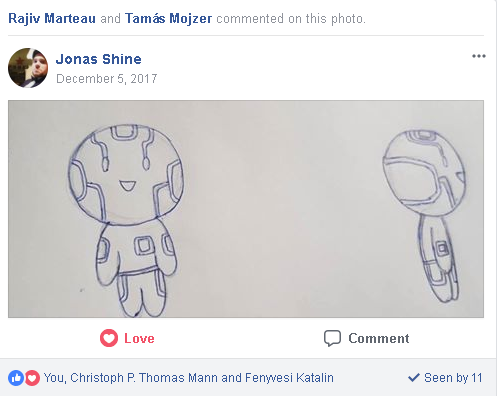 As Tamás Mojzer, the teacher of the students of the film and animation group said "It's like Hazel O'Connor in the Breaking glass...Isn't it?" 😁
steemian-welcome!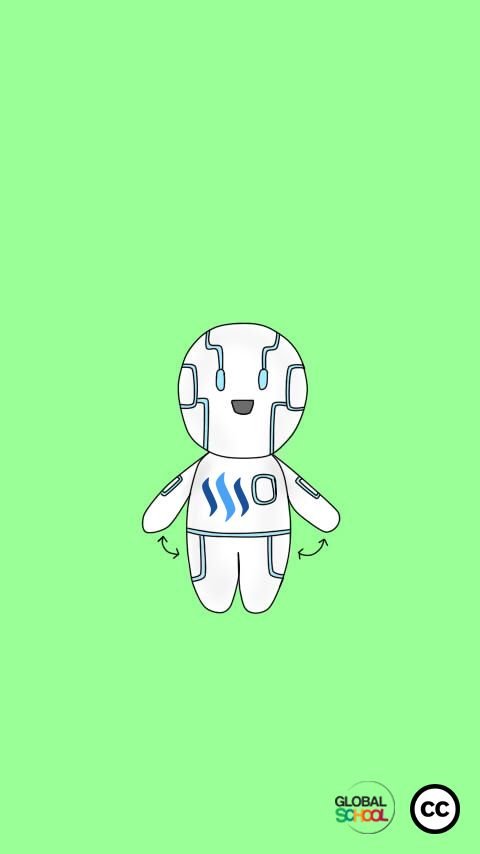 steemian brandwith limit exceeded!?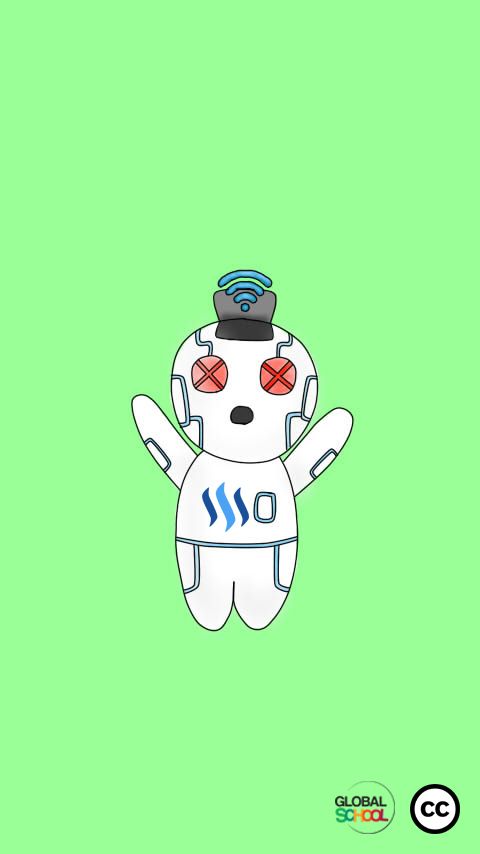 steemian-thank you =)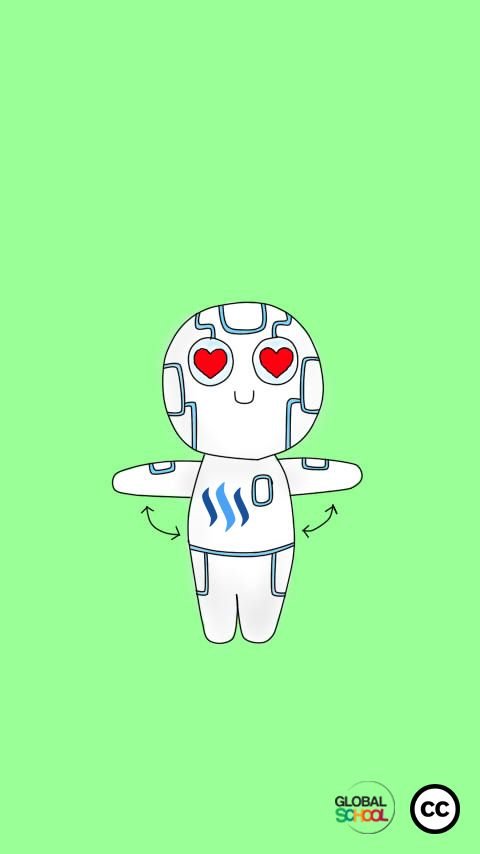 To finish this post here's a lovely quote by @creative-commons that I couldn't resist to share with you =)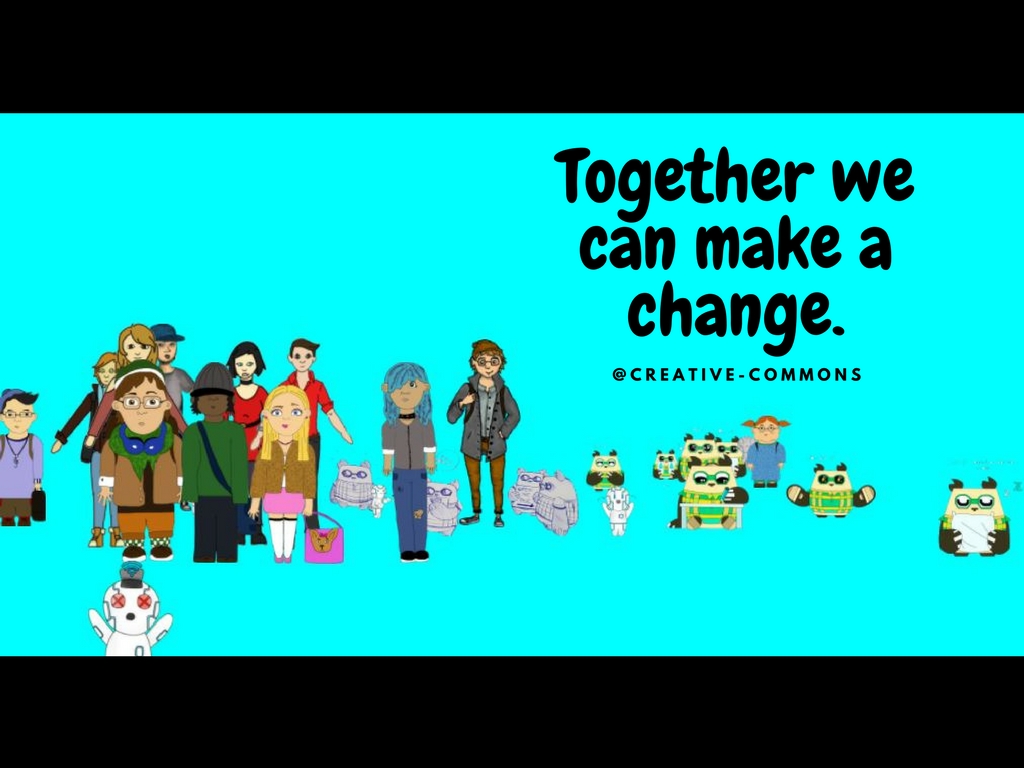 This work is licensed under a Creative Commons Attribution 4.0 International License
Do not forget to check the latest contests hosted by @ccommons.art and Rules For Submitting A Post To Slothicorn published by @stellabelle for #slothicorn (I am continuously discovering!), I ensure you to have minimum a smile if not some support for your #digitalart and #cryptoart!
PS: We do not have a wallet yet for the global school, however, do not hesitate to power up and resteem if you like our work, all the benefits of this posts will be used to develop the global school projects further and offer better equipement and comfort to the participants!
NB: do not hesitate if you want to join our workshops if you are around Vienna =)
Thank you for your support and sharing!
All the best,
Jean