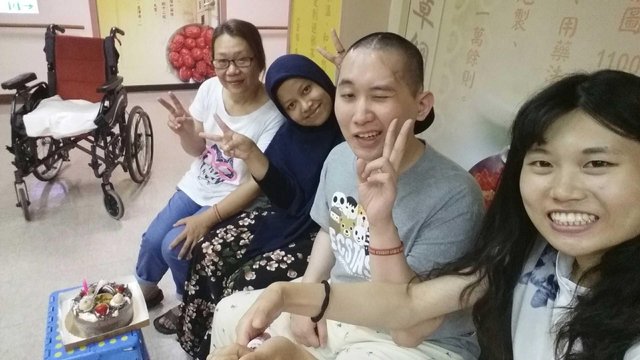 (My own Photo, 10-8-2018)
Hi good night everyone. For the following party by @steemjetnewbies in this link i also want to share my happy moment.
In this picture we are celebrating my birthday. My madam (in my right) gave me a surprised for bought a birthday cake and gave me money. This are the first time i got birthday celebration in Taiwan. I m very thankful to my madam, she is really good employer. Very wise , make me feel secured while worked with her to take care of her son. Her son got accidented.
Thank you to @steemjetnewbies for this event. A hood event that teach us to share a happy moments so we can be grateful person.
Have a nice dream.
Taiwan.