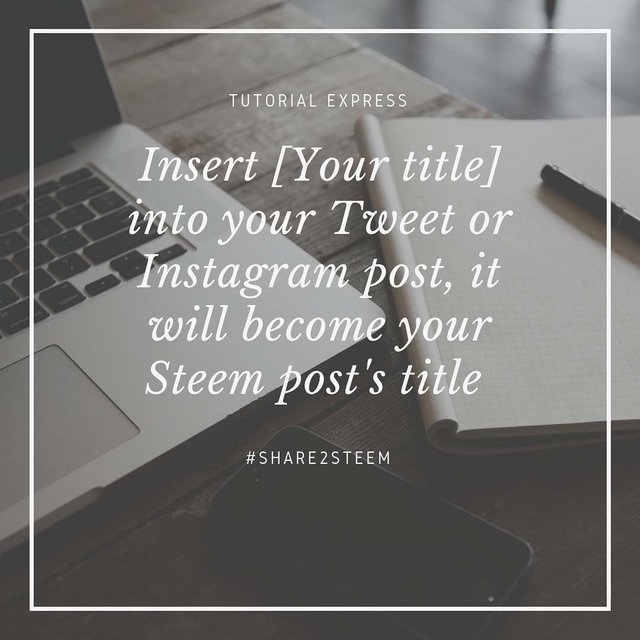 So you're tired of seeing always the same title for your Steemit posts made with #share2steem ? Here's how to customize your title :
Just start your tweet or your Insta with your title between square brackets, as you see on the picture. When posted on Steem, the sentence between the brackets will become your Steemit post title ! Enjoy !
---
#steemit
#steem
#socialmedia
Posted from Instagram via Share2Steem

Want to delegate ?
Delegators get up to 25% APR ! But also a bonus in the Leaderboard, implying bigger daily upvotes by @share2steem and the Curation Trails.
Want to delegate more (or less) ? Just copy and paste the link below, taking care to change the amout of SP you want to delegate at the end of the URL :
https://steemconnect.com/sign/delegateVestingShares?delegator=&delegatee=share2steem&vesting_shares=youramounthere%20SP
Or go to https://share2steem.com and use the delegation tool on the front page !

Useful Links
Guide To Setup Share2Steem with Instagram by @AaronLeang


If you have any questions, suggestions, or simply want to encourage us, feel free to come to Discord !




Let's go ! https://share2steem.com