Day 4
Today's beer is called "Punk Pale Ale" from Brewdog. I picked it up simply because it had the word "punk" in its name. It reminded me of when I was young listening to bands like The Clash, Sex Pistols, Siouxsie & the Banshees, and others.
Brewdog beer is from England. But they don't only just brew beer. They also have bars around the world with one even in Helsinki.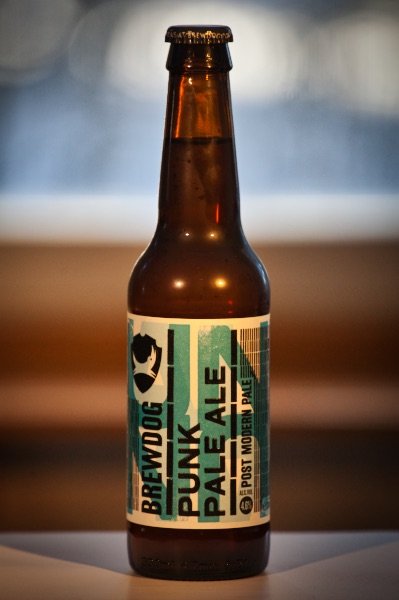 I couldn't find "Punk Pale Ale" on the Brewdog website. What they do have is something called "Punk IPA". If you compare the labels though they're almost the same. The only difference appears to be the alcohol content. Punk Pale Ale is 4.6% alcohol while Punk IPA is 5.6%. I'm guessing they reduced the alcohol content and changed the name to allow the beer to have a lower classification. I don't know if the Punk Pale Ale still qualifies as an IPA but if not then I think it's at least close enough. In any case, I believe you can get the proper Punk IPA at the Helsinki bar.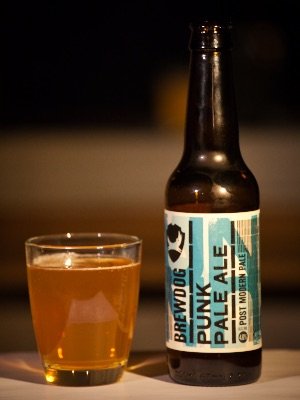 Taste-wise, this is my new favorite so far. It's not as bitter as the previous two beers I tried but it still has a lot of flavor unlike the watery Kirin beer I tried on the first day of this challenge. This is the kind of beer that I'd happily drink with every meal.
Here are the rules of the challenge:
You have to try a new beer every day, for 7 days
The beer must be something you have never tasted before
You must put a photo of the beer and write a few words about it
Nominate someone every day
If you are a social outcast with no friends to invite you just join the fun. You have every excuse to drink
Use the tag "#sevendaybeerchallenge" as one of your five tags.
Today, I nominate @sriz.
---
Previous beer challenge days:
The Seven Day Beer Challenge #1 : Kirin Ichiban
The Seven Day Beer Challenge #2 : Spicy Sveta
The Seven Day Beer Challenge #3: Bunny Ale