Day 3
Today's beer is a fun one. No, it's not called "Bunny Ale". I just didn't want to put the full name in the title because it's a long one. It's called "Witching Bitching Funny Bunny Spring Ale." It's made by the Flying Dutchman Nomad Brewing Company. Yeah, they seem to have a thing for long names.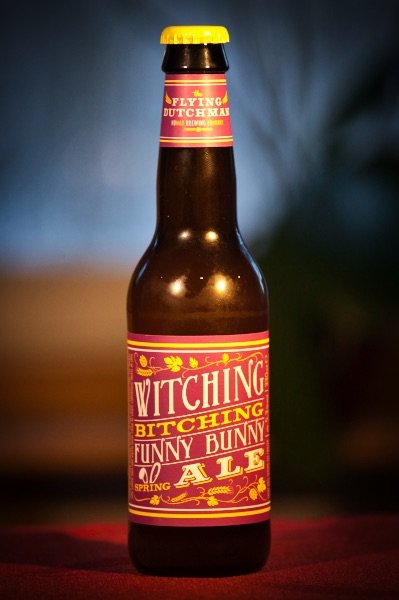 This particular beer is from Belgium but the Flying Dutchman (Ronald de Waal) has also brewed beers in Finland and Holland. So he really is a nomad brewer.
The label on the back says:
Belgium ale spiced with orange peel & coriander. Hopped with Simcoe, Tettnang, Centennial & Citra hops.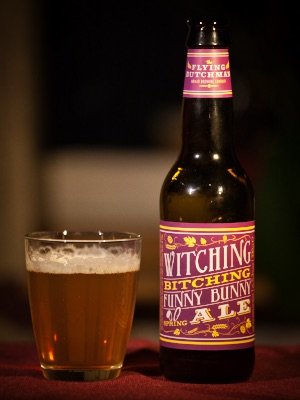 I couldn't really taste the coriander (cilantro, for those of you who call it that). It's a bit similar to yesterday's Spicy Sveta but this one's 5.3% alcohol so it's a bit stronger and you can tell from the taste too. I like it though. However, if I had to choose then I still prefer the Spicy Sveta.
Here are the rules of the challenge:
You have to try a new beer every day, for 7 days
The beer must be something you have never tasted before
You must put a photo of the beer and write a few words about it
Nominate someone every day
If you are a social outcast with no friends to invite you just join the fun. You have every excuse to drink
Use the tag "#sevendaybeerchallenge" as one of your five tags.
Today, I nominate @warpedpoetic.