How do I Keep My Money Safe? (Part 1)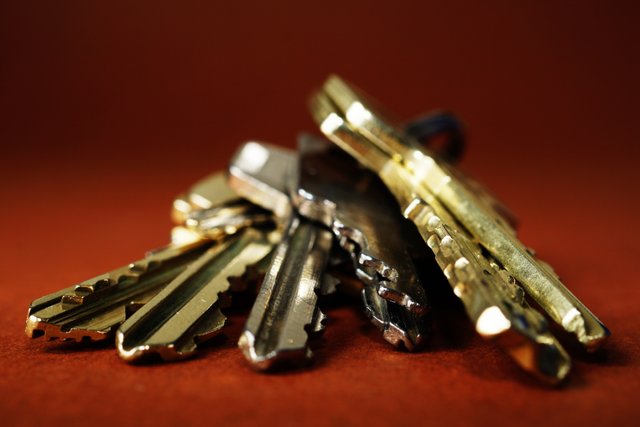 At Exodus we are strong believers that your wealth should be your own to manage and control. Heck, this is even our motto: "Control your Future Wealth". However, accompanying the freedom that comes with controlling your own wealth, is the responsibility to protect it. When you are your own bank, you should have bank-level protection too.
Contrary to traditional banks though, you don't need armed guards or time-delayed safes. What you need is to keep your private information safe, and your computer clean. That's because there's no cash to protect, only your Private Keys. In the world of the blockchain all that you need to prove ownership over an address, and the funds it holds, is its Private Key. Exodus guards those precious keys with heavy encryption, right there on your computer. But it's all for naught if you don't take care to protect your wallet, along with your computer.
So how do you go about doing that? Where do you begin? Well, from the beginning of course! In our case, that's Tier One: The House of Straw. If that doesn't make much sense, it's because I haven't yet introduced our new security article: "How do I keep my money safe?" .
In that article we take you on a journey on how to fortify your electronic crypto-bank. We've split our suggestions into Four Tiers, and with each tier that you complete you add another layer of protection, until not even a mosquito can pass. We thought long and hard on names for those Tiers and finally we settled on the houses of the Three Little Pigs. Perfect for the analogy!
Today, we will introduce you to the first two tiers. Making your way through these two levels will be essential for learning the fundamentals of computer and network security. Even if you aren't tech savvy, you can use the tips in these tiers to strengthen your security profile and protect your digital assets.
So, Tier One is the House of Straw: The very basic and absolutely necessary stuff you need to do to protect your assets. Printing the 12 words on paper, making sure your password is strong and unique, not exporting your Private Keys, these are your security 101. Keeping your computer clean and safe is your security 102. Which means being careful where you click and keeping your (legitimate) Operating System up to date is of the highest significance. That's right; your OS, not your antivirus, is more important!
Then we move on to Tier Two: The House of Sticks. Password managers and 2FA come into your life, as you step up your game. Those unique, strong passwords on your important accounts and the second authentication factor will ensure that only you have access to them. Then you need to add a VPN to your arsenal to make sure no one can snoop around on your internet activity and a firewall to monitor the traffic in and out of your computer. Invaluable tools!
But don't neglect the things closer at home, like your network setup. Is your WiFi using the best encryption? Is your router's firmware up to date? Also, do you have an antivirus installed and is it updated regularly? They are? Awesome! Then all that's left to do in this Tier is to take better care of your 12 words. Learn how to protect them a little more. And if you found that you weren't doing things the best way so far, do not fret, there is still time and we've got this covered too.
About here, the second Tier is complete and you could stop and not move on to next ones if you wanted. You would still be better protected than most people and against the most common attacks. But if you really want that bank-level protection we talked about, then Tier 3 and 4 are for you! We have another article coming where we discuss those, but you can always check them yourself in the guide itself, as I'm sure you will do for the first two:
https://support.exodus.io/article/767-how-do-i-keep-my-money-safe
In there you'll also find the answer to the other question that's been troubling you: "The houses in the Three Little Pigs were… three. The Tiers are four. What's the name of the fourth Tier?"