So now that I've established why I am here, let's start dissecting the intricate array of people in my little black book.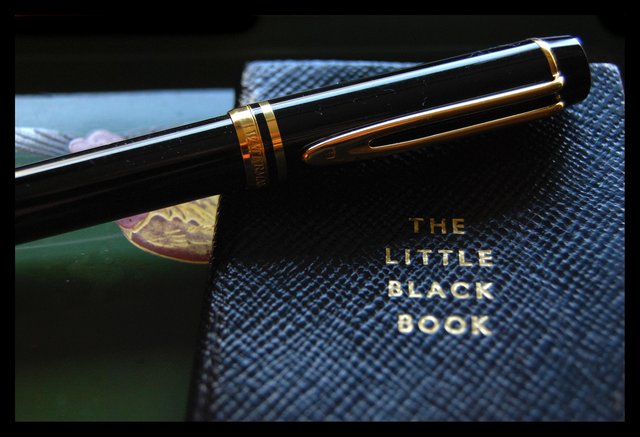 It all started with Bart.
During my first two years at University, I would periodically go in and out of toxic relationships that each lasted about six months with short intervals of Tindering when I'm bored. So every six months I matched with Bart on Tinder. Casual banter would flow and it would promptly end.
Bart and I matched on Tinder about five times before we actually met. We were both drunk and the next day we established that we may or may not have kissed at a local pub on campus.
Then I got a boyfriend. Bart and I didn't speak to each other again for another few months. 
I broke up with my boyfriend, well, he had cheated on me and I hopped right back onto Tinder. Up to this point I have never actually been on a Tinder date, I just match people for the false sense of self-fulfilment that someone that you think is hot, thinks you're hot too. 
"Bong?" was the message that I received after I matched with Bart for the fifth time. 
"LOL. Okay." and we met up. 
So, I don't smoke weed a lot and one hit of his bong got me really high. Like really high. I couldn't really talk, because I was too high. We had sushi and started watching a very brutal, futurama type series. It wasn't 20 minutes and he pulled me closer and said "Fuck that, I'm not watching anyway." We had sex.
It wasn't an average random hook-up. It was fucking amazing. Like really, really good. I remember looking at his dick before going down on him think "Hmm, this can work." We ended up fucking like 8 times and I slept over at his place. It wasn't even awkward the next day. 
A week later I received another message: "Netflix and Chill?". This was clearly not going to be a romantic relationship and I was so fine with that. I was happy about it actually. The intervals in between seeing each other grew shorter and shorter up to a point where we would have a quick fuck between writing a thesis and classes. We never really spoke about anything, that wasn't our thing. We fucked, we didn't talk. Winter break came. I left for France and he went home. 
Assuming that he must have missed me, or at least fucking me. He started messaging me during my trip to France. The things he said was clearly not as platonic as I have been handling things. I was apathetic about this.  I came back. We fucked again. It was as good as I had remembered. 
Even though Bart and I have been fucking for almost five months, we still never really spoke about things. I hardly knew anything about this person and he knew even less about me. 
Less than a week later I saw him in the same pub that we may or may not have kissed in more than two years ago. I was overwhelmed with awkwardness of seeing him in public and pretended not to see him. As cringe as that move was, him asking my friend for a lighter to start talking to me was even more cringe. We started partying together. Turned out we have a lot of mutual friends. He asked me to go home with him, but in that same moment I realised my friend left with my handbag in his trunk. I finally got a pen to write his number on my arm before I left with Bart. 
Bart was gone.
With no car keys, apartment keys or a cellphone I was stranded in the middle of town when the pub closed. I was drunk and sorry for myself and I ended up walking to my University department. I slept on a yoga mat in the physical theatre room. 
To further complicate matters, Bart's friend, John, tried to kiss me after asking a variety of questions regarding my relationship with Bart when we were all at the pub. Trying to seem cool, calm and collected I gave super neutral answers which John obviously reported to Bart.
It wasn't a week later when I received a message from Bart. He had met someone and he couldn't do this anymore. I was baffled. not at the message, but at the fact that my reaction to this message was tears. Before it could even sink in, I was in tears. Did I actually have feelings for Bart? Or am I delusional? At this point both are viable options. Did i misread the signs? 
I started feeling overwhelmingly stupid. Stupid because in a weird way I trusted Bart. Stupid because it took rejection for me to realise that had feeling for Bart. And exceptionally stupid that I spent 38Euros on a lame beanie at a PopArt shop in Amsterdam because Bart liked it.