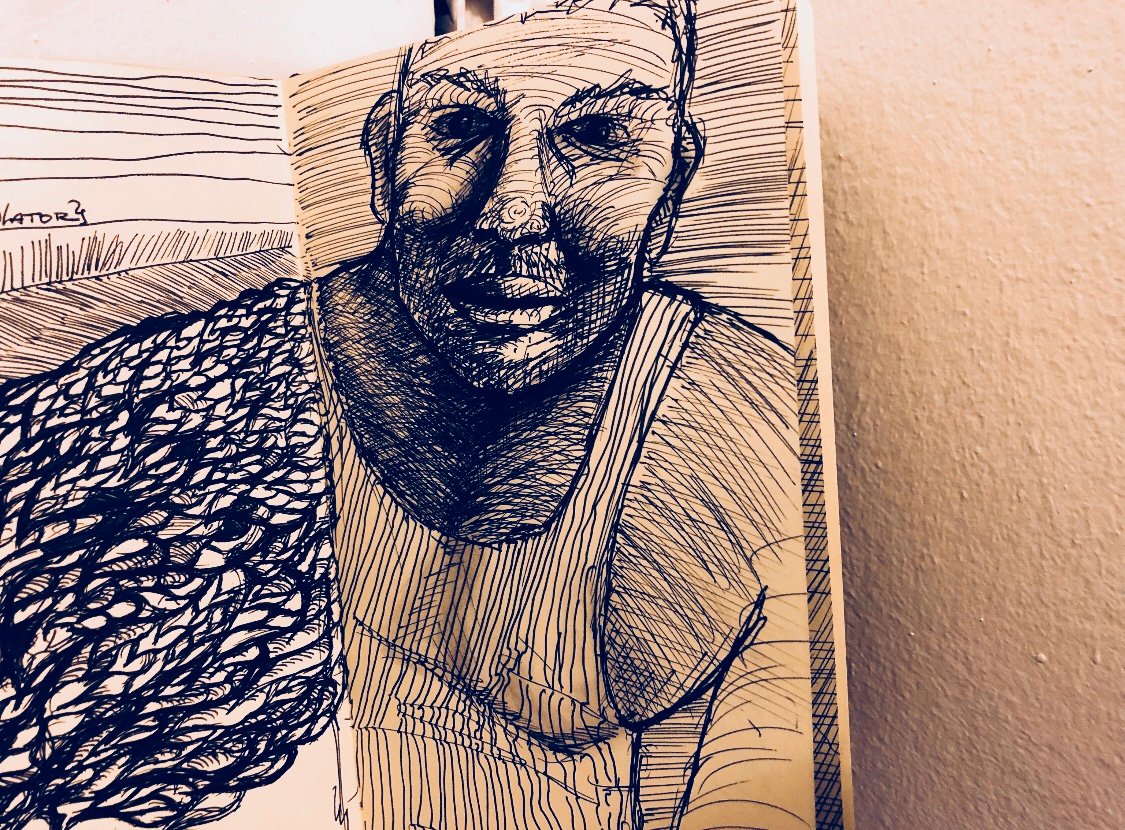 je te plumerai..
a plum in red...
I saw him...
dark in all darkness of...
je meurs...
Death...
la mer... la mer...
standing
In progress there's a ton of powerless,
heat seeking..
summer...
in haunted gauntlets we drove...
maybe ya'll drove to Austins'...
missing us
almost topless..
le rivage...
doodles that chalk
talkless...
the board doesn't rhyme and when it's erased
it only seems faultless..
the dark green of it,
like deathly and triply eating gallus..
There's a wing on my skull..
Looking up at everything and what
we've wronged..
we're wrong in something but a wronged
palpable hum...
drunk, drinking rum, telling me this is
wrong...
feeling maleficent...
A state of where I would be..
The stare is anything we doubt and
possibly couldn't be...
Charging forward in dresses, I can tell
you're the one that...