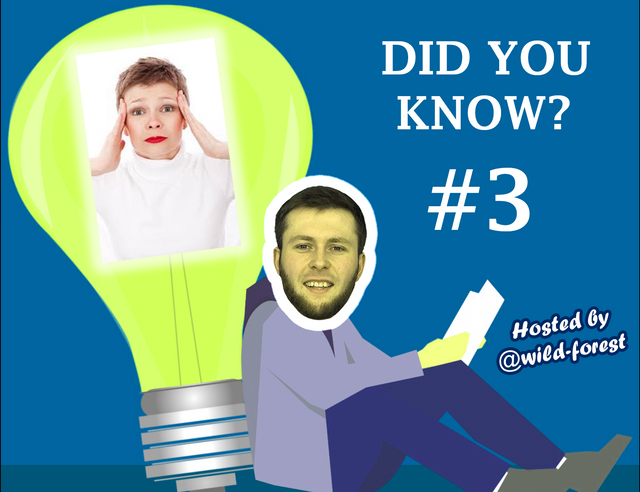 **
Image sources: 1, 2
Imagine you are going on a road trip with your best friends. You are sitting in a front passenger's seat enjoying the ride. The smooth jazzy music playing at volume 12 causes you to SLOWLY close your eyes and fall into that deep SWEET sleep.
You are dreaming of your favorite HAPPY muffins. You are dancing with them, eating them without mercy and suddenly...... a deep voice penetrates your dream...... just like in the Inception...... way through your subconscious.
It's your friend's who drives the car. It's the screaming voice: "Watch out we are CRASHING!" and you wake up leaving your muffins with the massive instant SHOCK or STRESS. It's also called the Fight or Flight mode. And you know what? The crash was just a JOKE to scare S**T out of you.
I bet some of you have experienced that in your life. I did. Interestingly, here is what actually happens inside the body when it is caused to meet Mr stress (thanks to Crash Course).
Stress Behind The Scenes
---
Your mind, precisely, hypothalamus (body's supervisor and manager) converts "Watch out we are CRASHING!" words into an emergency signal and release the peptide hormone called CRH (corticotropin-releasing hormone).
CRH then takes a short journey to the pituitary gland and triggers to release the ACTH (adrenocorticotropic) hormone.
The ACTH goes straight to the adrenal glands located on top of your kidneys and triggers the release of cortisol hormone. So now you are in a Fight or Flight mode. Basically, in this mode, you could beat Godzilla or run faster than Usain Bolt. So yeah.
What cortisol does?
---
Releases a LOAD of glucose into the bloodstream, meaning ENERGY
Causes high blood pressure, meaning FAST ENERGY DELIVERY throughout the body
Shuts down immune, digestion, and endocrine (hormone centers) systems
Be aware that it is FOR REAL not a good idea to keep on stressing for longer periods of time. Why? You see what cortisol does. However, RARE and SHORT-TERM stresses can be useful in some situations and won't harm your body.
QUESTION: what was the most stressful situation in your life and how did you feel?
More coming up SOON! #ThankYou
---

Let's connect?


I am standing for UFCG - Unity, Freedom, Cooperation & Growth. For a better world, a brighter future! Here is my Introduction Post.



Few of my recent blogs:
---
☛ 💡 Did You Know? #2 - The Speed Of Light
☛ 💎 Diamond Thought #5 - Helping Others
---