When the Rhinoceros Roamed
Never have I imagined that once there were Rhinoceros that roamed our land. Unearthed from Manila and Kalinga Philippines are the remains of an extinct member of the Rhinoceros. Parts of the remains were on display as clear evidence of the creature and not only that but also evidence of early humans in our land.
When the Rhinoceros Roamed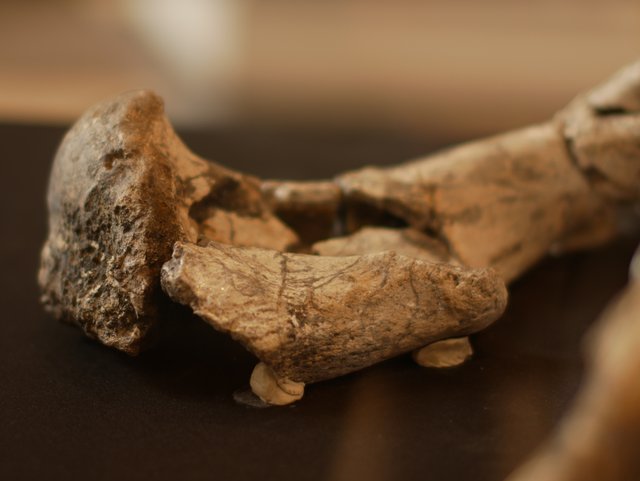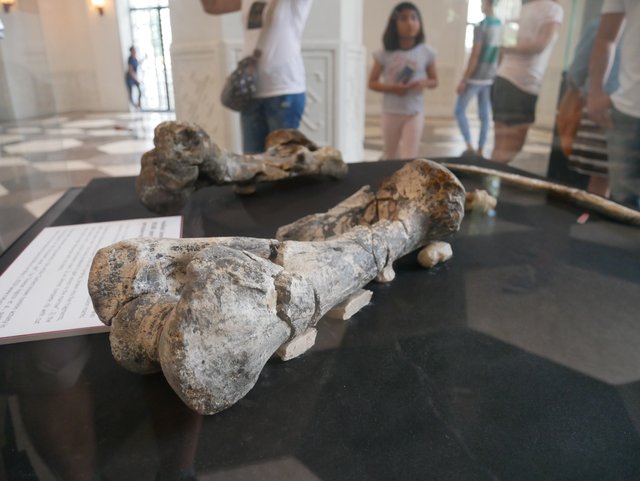 The remains dates back from 709,000 years ago with cut and heavy blow marks which suggest that there were early humans that hunted these creatures. There were in around of 13 bones which were recovered but there were only 4 samples on display. The bones were recovered in the province of Kalinga, Rizal a place which is known for excavations of fossils and artifacts from the Ice Age.
On the left is the humerus bone which has been broken to remove the bone marrow by it's hunters. On the right is the right humerus bone which has a similar condition that also was broken. Just above it is a metacarpal bone with cut marks. At the top is a rib bone also with indication of cut marks.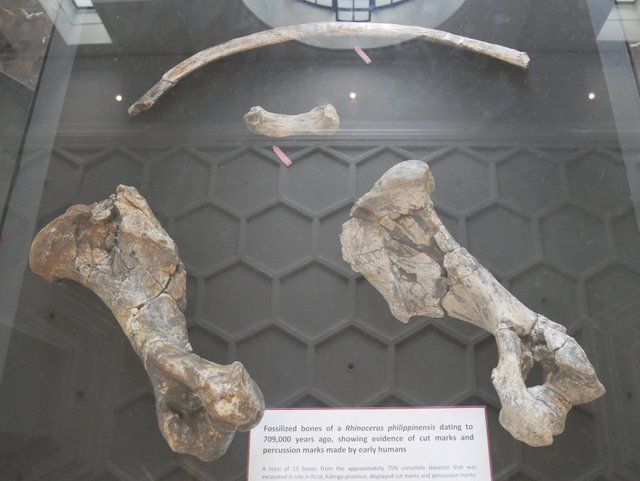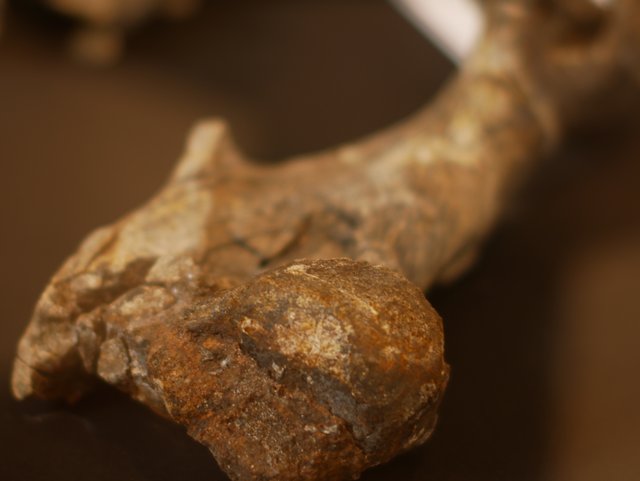 A tooth of the Rhino was also recovered which also dates back 709,000 years ago. The method of electron spin resonance was used to date the age of the tooth. The method is a technique used in dating heated materials, carbonates and tooth enamel which happens to be our Rhino tooth. The age is known by the measurement of the amount of natural radiation since the date the subject has been formed.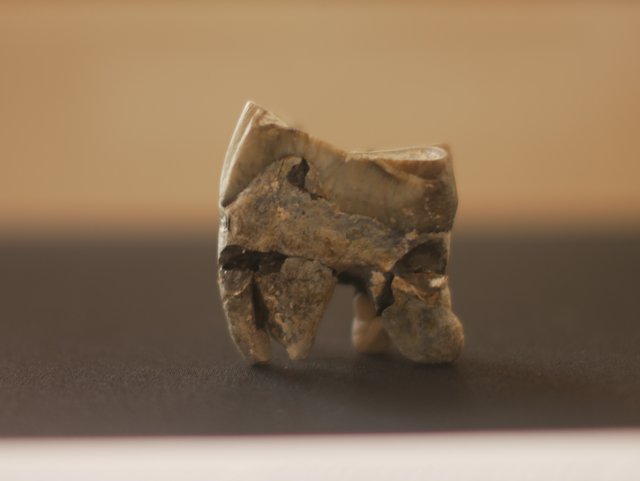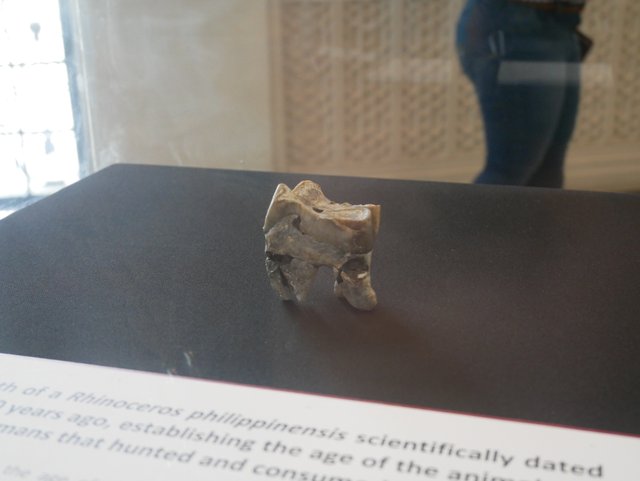 Tools were also unearthed which suggests early primitive weapons. Hammer stones and flakes that could have been used as arrow heads and the larger pieces as axes. These stones can easily be dismissed as rocks but these were found along with the fossil remains of the Rhino. Analysis made is that the tools were used to butcher the animal at the same location.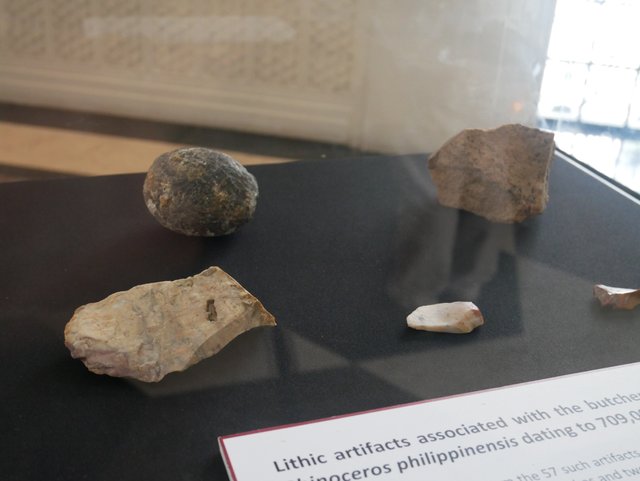 An extra ordinary finding which leaves us wondering and thinking. What if they survived and still have them roaming out on our wide open spaces. Must be a beautiful sight to see such a magnificent creature thunderously grazing our land.
These fossils are a testament to a beautiful world that we have and unless we do our part sooner or later all will be lost. All that would be left are fossils that would remind us of them.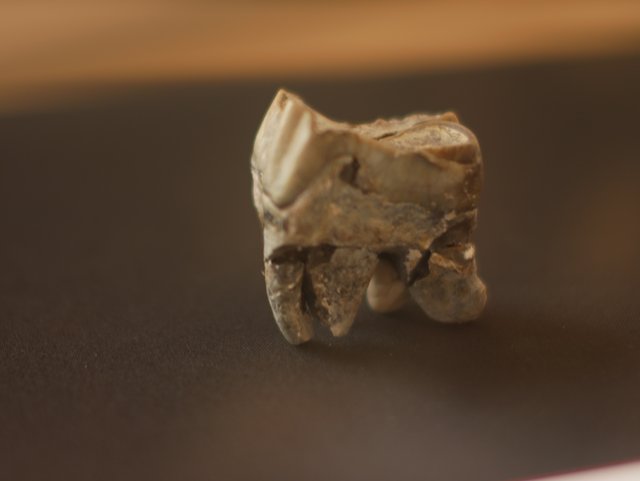 Information sourced and photos shot from
National Museum of Natural History
Resource
Rhinoceros philippinensis
Electron spin resonance
The analysis was done by Thomas Ingicco
Nature

Follow @surpassinggoogle to witness an extraordinary person in this platform and vote for @steemgigs as witness
Discovering exceptional content in the community follow @curie and vote as witness
To have a glimpse of awesome content from the Philippines check out @bayanihan
See unique culture from around the world and join the challenge thru #culturevulture by @eroche
All photos are original and taken with

Lumix GX85 Sigma 50mm 1.4 and 12-32 mm