Have you seen a single atom??
David Nadlinger, from University of Oxford took a mind blowing picture of a single atom with an ordinary camera and the outcome is very beautiful.
Here is the image :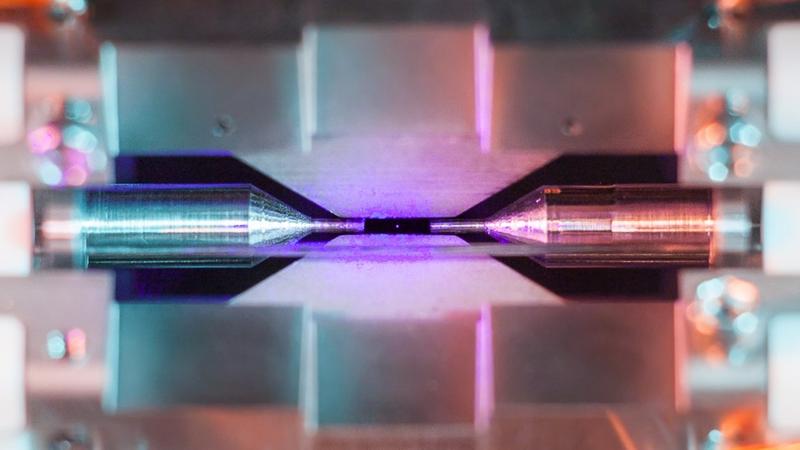 You have to look closely to see a single Strontium atom, in between the tips of needles of two electrodes and these tips are separated by just a distance of 2.3mm which is less than the width of a noodle.
The idea of seeing a single atom on image is fantastic. In the annual science photography competetion held by U.K.'s EPSRC, this image won the overall prize.