Marathon Training and Old Pubs
Some know that @bingbabe is running not one, but two marathons in April one of them being the day after SteemCamp, Leicester.
Some also know that she is a crazed runner and a 15-mile jaunt at weekend is not unusual. 26 miles however is a little different and so on Sunday I got dragged out of bed in the middle of the night (6am), to travel almost 60 miles to Oulton Park Racetrack as she had signed up for some marathon training.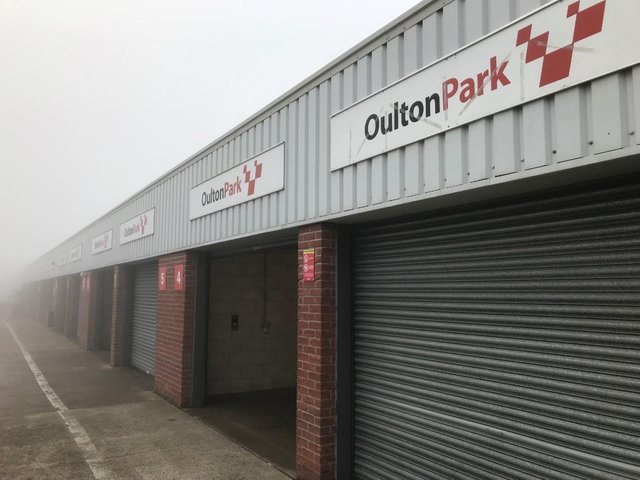 Known more for motor racing than runners, the entire track had been reserved for 10k, Half-Marathon and Full-Marathon runs for the day.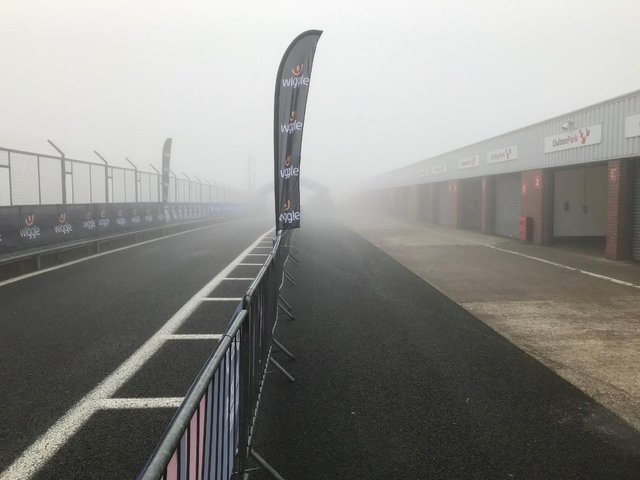 The weather was horrible. It seems the South got this foggy muggy stuff the day before and today it was with us. 4 degrees (Celsius) had me shivering and that's with a huge jacket.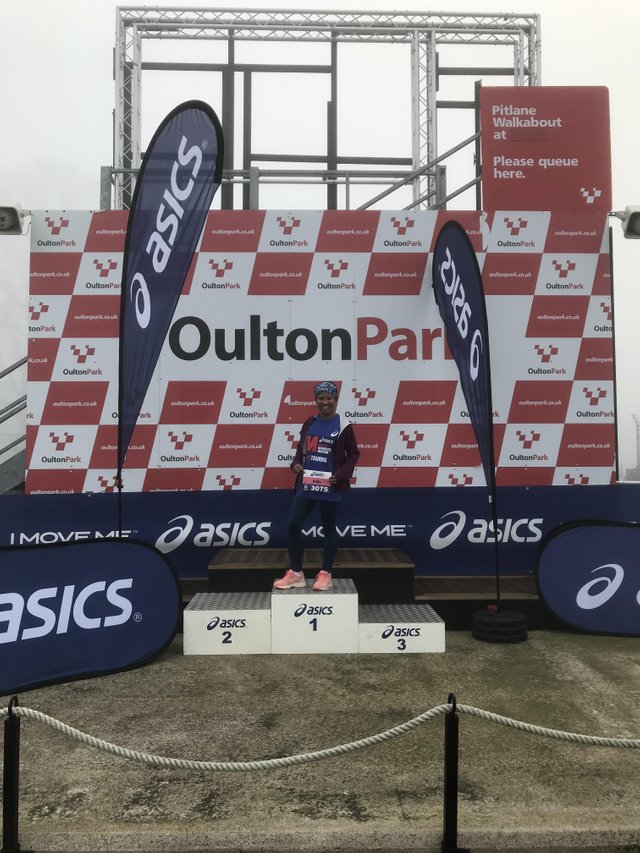 She just couldn't resist standing and posing on this podium even before the running started!
The Marathon runners commenced at 9.30am and had until 1pm to do as much as they could. 3.5 hours for 26 miles is a tall order, so I wasn't expecting her to complete 12 laps of this racing circuit.
I also had 3.5 hours of time to kill. It was a case of seat back, eyes closed and sleep. After 30 minutes of repeatedly waking myself up with my own snoring it was time for something else.
I had scoured the area for possible explores but had only come up with one venue; an old pub that had been closed for a few months.
I added the postcode into the SatNav and drove a slowly as I could, the 5 and something miles to my destination.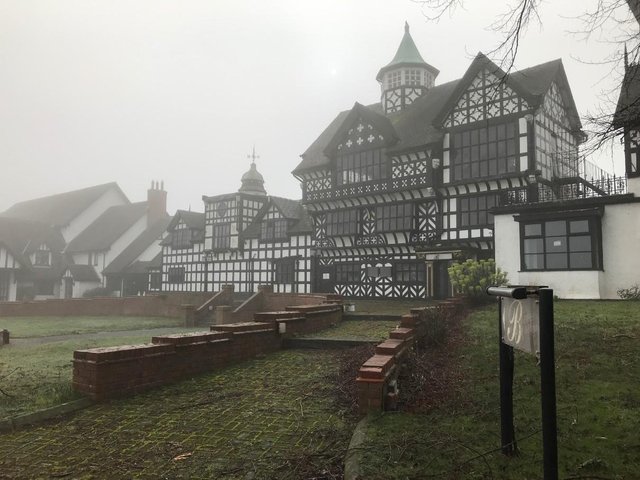 It was not hard to spot.
'A rambling Tudor style huge building in the middle of nowhere.'
The Wild Boar Hotel was a bit special, and was no ordinary pub, it was downright massive!
There were THREE cars parked up in the large car park. Someone was already in there? I guessed it was not a day trip for Urban Explorers, more the place being renovated.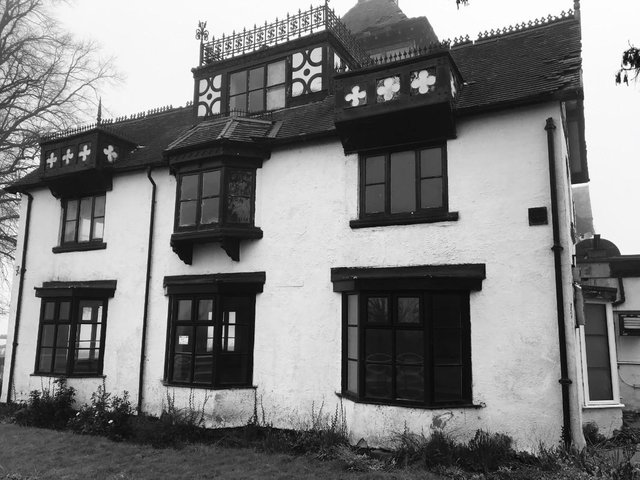 Undeterred I exited my car and started nosing about. The council had stuck a warning sign on the outside of the building in several different places.
It was a Grade II listed property, and so can't be demolished or modified. It seems the council were unhappy about the renovation work.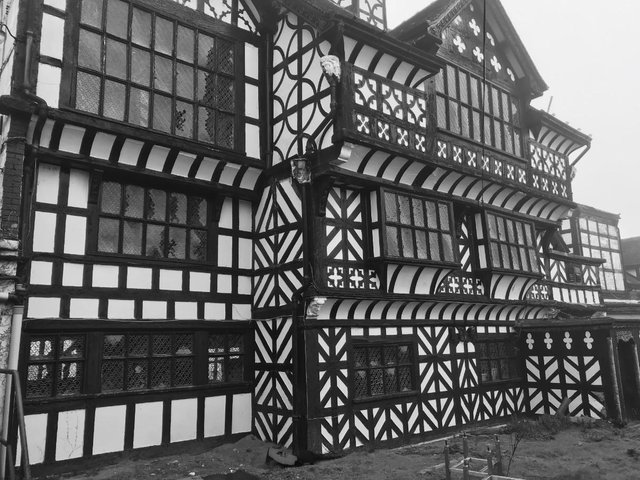 I changed my photography to monochrome as it suited the style more. At this point a truck pulled up with a load of building materials.
The driver ignored me, and I simply carried on snapping. << What can he do? >>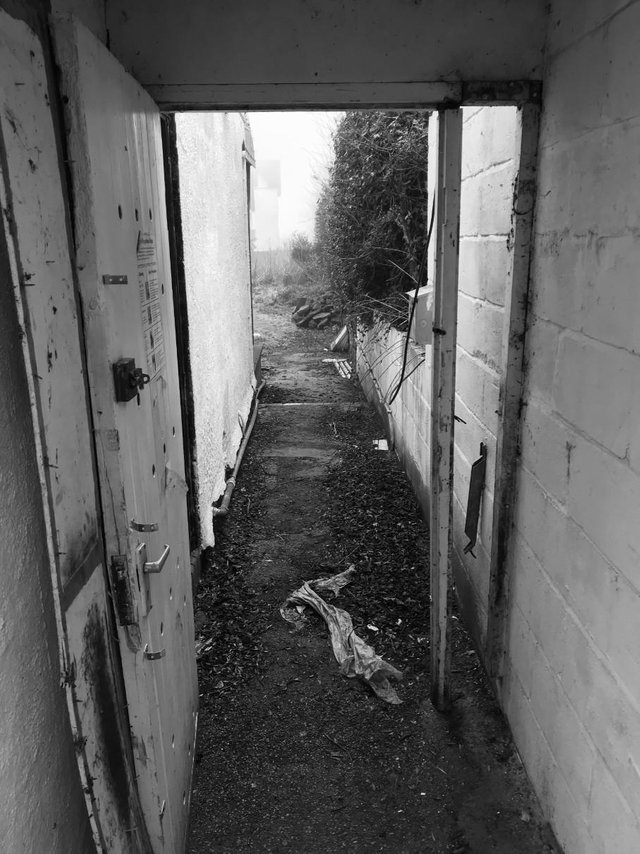 I headed around the back of this enormous building noticing that at least part of it had electricity and was lit. I wasn't going to get in there, but still I could photograph it.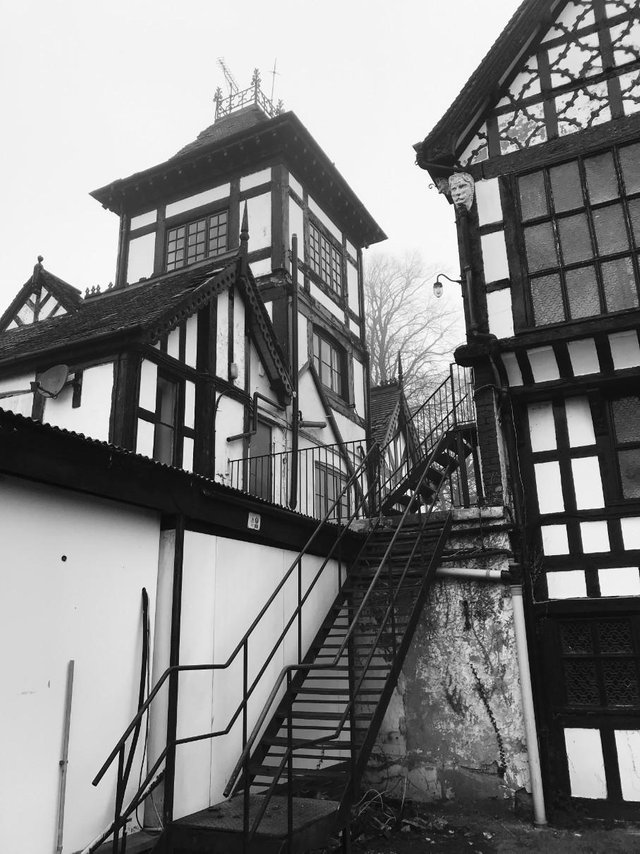 The Tudor design is lovely and more prominent in the Midlands and South of England. This one was starting to rot away and looked dishevelled in places. Parts of the building were in a sorry looking state.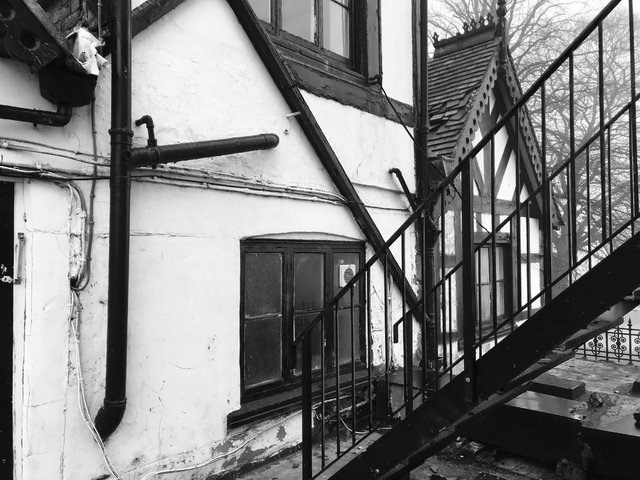 Some steps led up to the second storey, so I went up for a look about, being careful as the driver of the goods vehicle might spot me.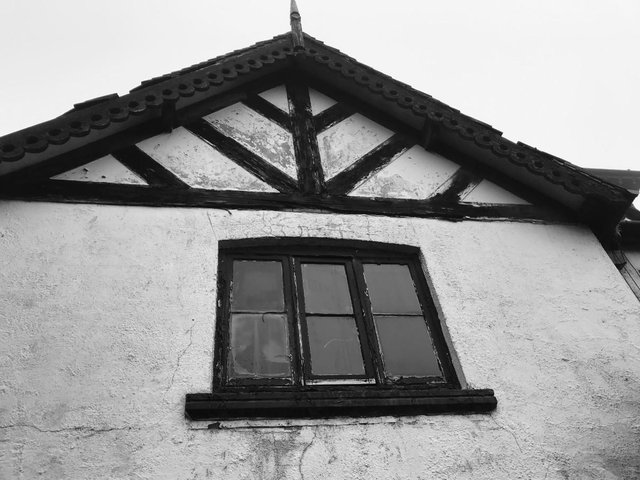 After a few more shots I left. The driver game me a quizzical look but no words were spoken.
The fog was starting to lift ever so slowly on my 20MPH drive back to the race track. I kept stopping to let other cars past conscious of my granddad style driving and noticed a lake right next to the road.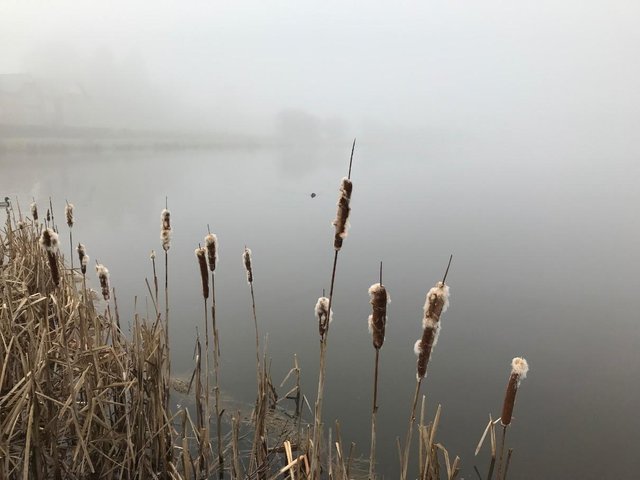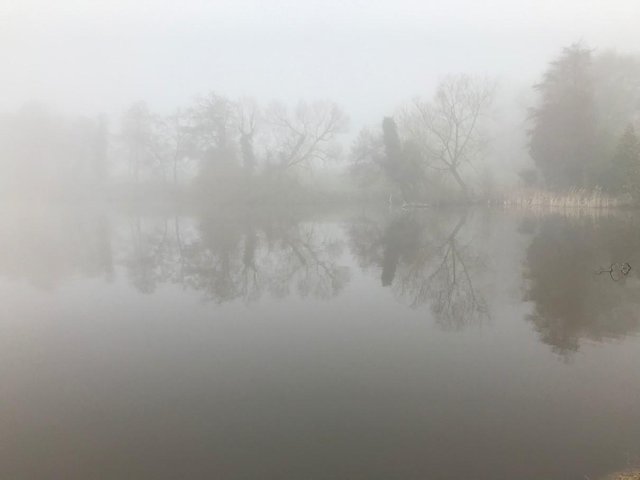 I took a few shots, mostly because I was getting bored and it looked a little creepy with the fog sitting on the water before moving on back to Oulton Park.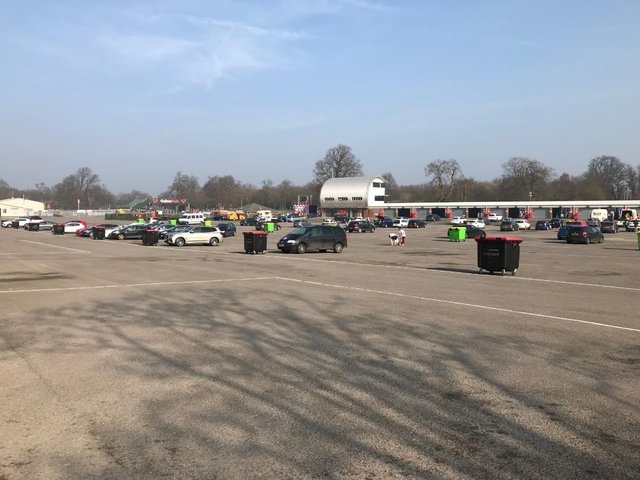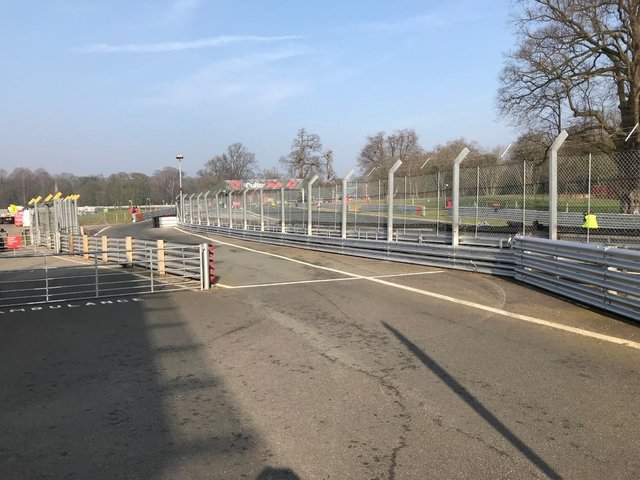 The fog was finally starting to clear after yet another snooze to kill time, and there was a little more heat in the air.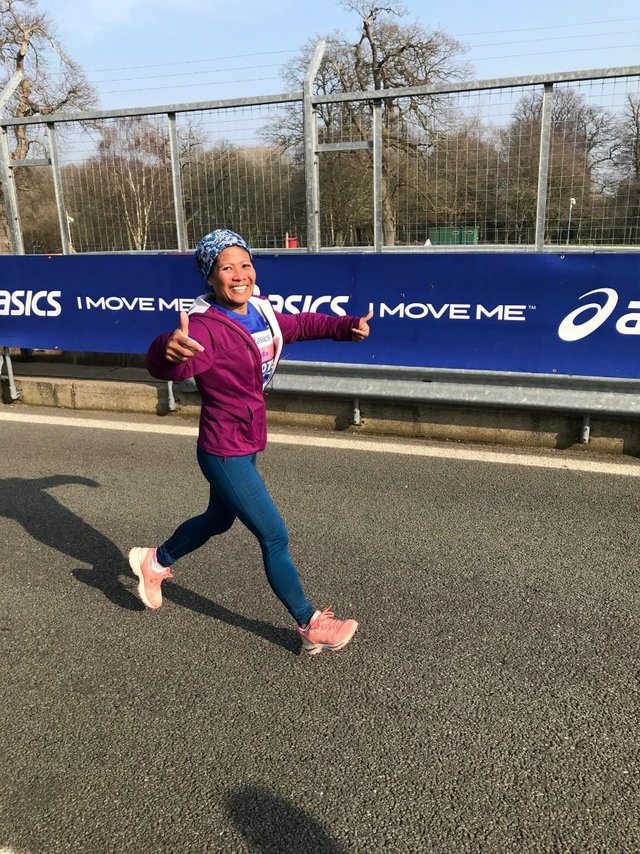 @bingbabe came through the finish line at 3 hours 30 minutes but failing to complete all the laps for the 26 miles.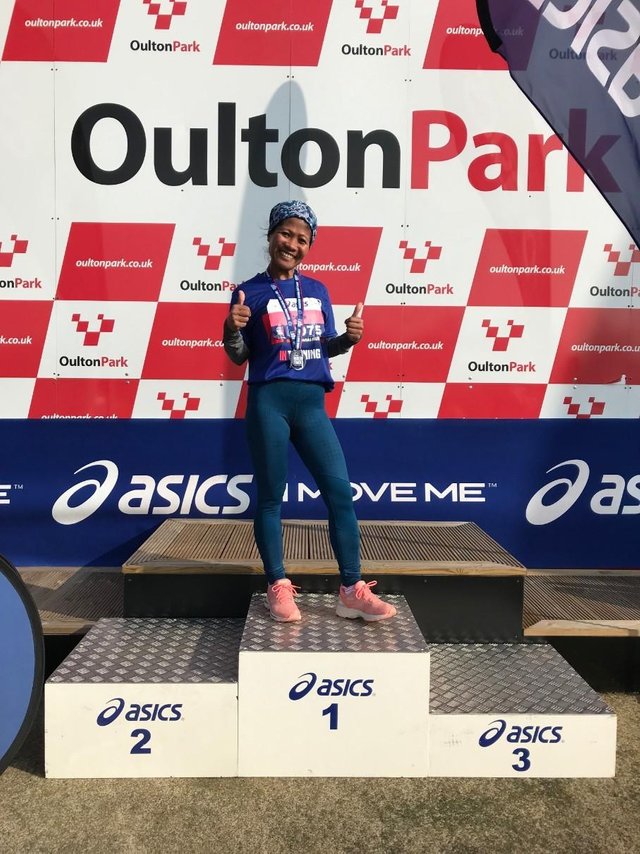 I think she was finding it harder than anticipated. Its just 2 months until the London Marathon, and 2 weeks before, the Manchester one. I will need to find something to do for 4 hours again, and then again.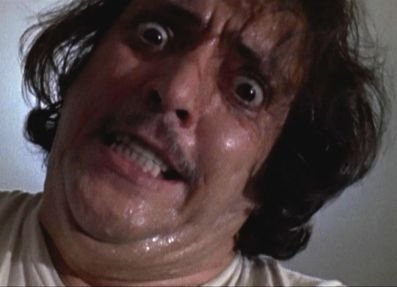 If you found this article so invigorating that you are now a positively googly-eyed, drooling lunatic with dripping saliva or even if you liked it just a bit, then please upvote, comment, resteem, engage me or all of these things.