On Sunday, 28 April 2019, my wife @bingbabe is running her dream event, the London Marathon.
In the past she has tried in vain to book a place using the ballot entry system. However, there is huge competition to able to partake in this famous worldwide running event and all has been in vain until this year.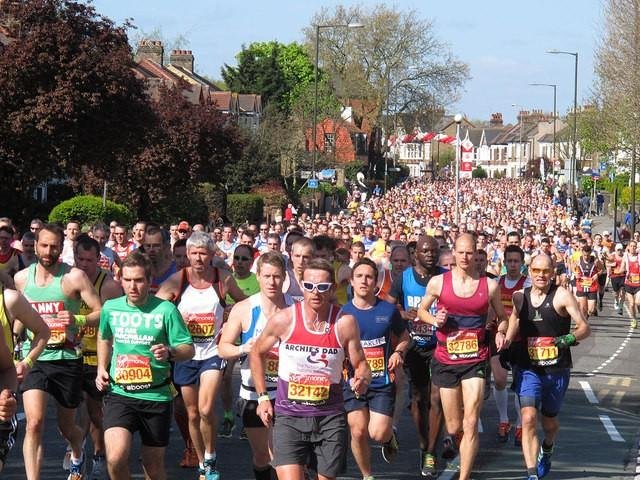 Source
Gaining entry via a charity is another method, but they require you to raise a LOT of money. £2000 is her target goal, and though I don't believe the charity will stop you taking part (though they claim they will), I feel it in the interest of the runner to raise this challenging target.
The runner, after all, accepted the place in return for the place and that could be considered the price paid. You need to accept this reality if you want to gain admission through this method.
I have had little success so far getting people to dig into their pockets. Truth is I detest asking, and feel genuinely embarrassed. I approached a couple of my friends with mixed success, one blanked me and the other has confirmed he will donate.

@steevc has very generously donated £25 even though I have only personally met him twice, and that speaks volumes about his character. I know @bingbabe was very touched by this and she will be sending him a small personal thank you for it.
Last night @bingbabe hosted a fundraiser with the aid of her two Filipina friends. She has parted with a load of her personal items such as designer handbags, shoes, jewellery, cosmetics, and watches.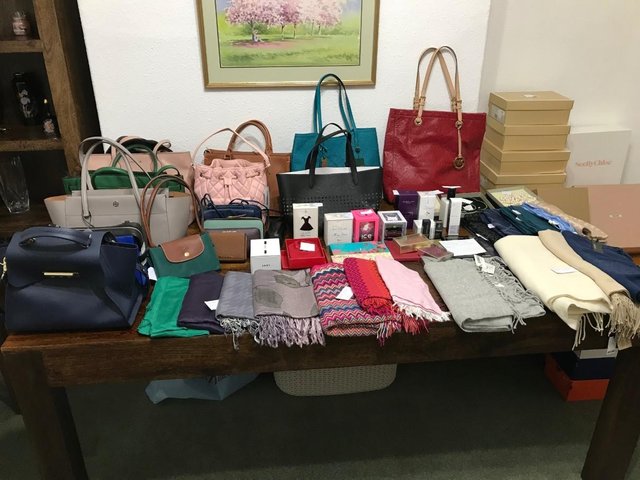 To say it was a success would be an understatement. We raised £800 in CASH and have some more coming in the form of 'payment by installments'.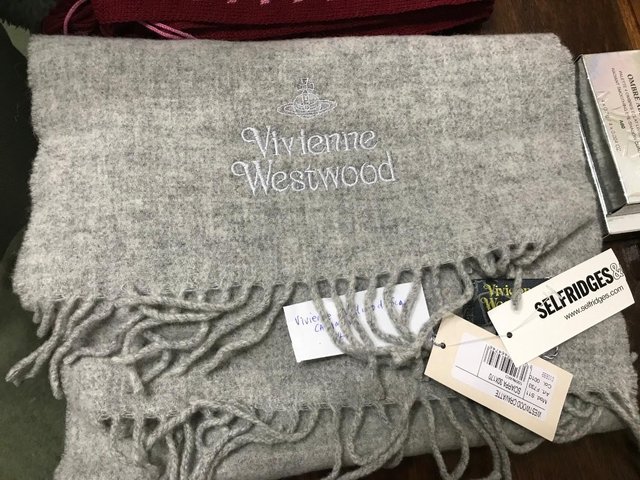 I had my doubts about people paying 'on tick', but @bingbabe is confident her friends and acquaintances will cough up.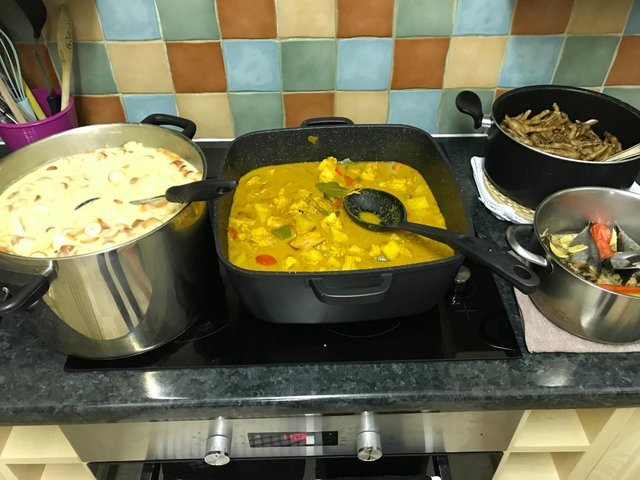 There was also some food put on by host 'Lutchie' including Chicken's Feet. I had to try a 'foot' which looks like something from a horror movie but the Filipina's all insist they are 'tasty'.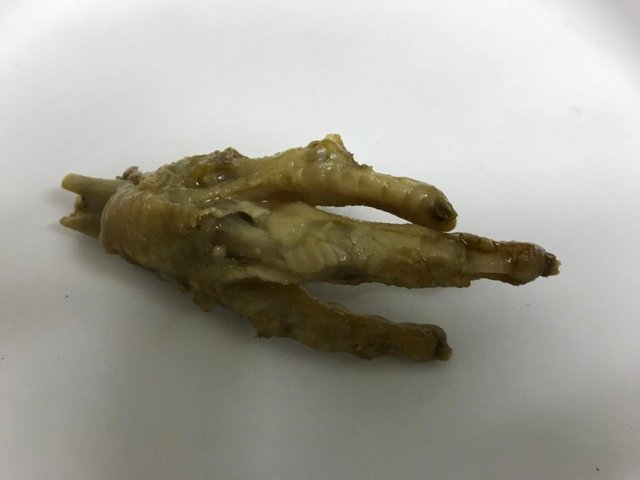 @mender1, my Urban Exploration buddy also attended the fundraiser, and went for a foot with rather muted enthusiasm.
'Where's the meat', was the first comment.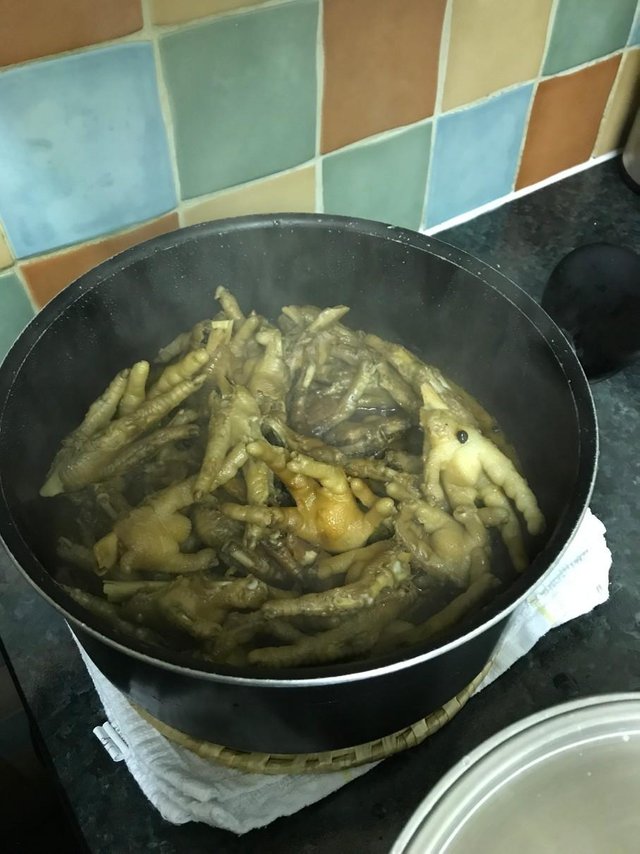 I too failed to find any meat on these feet and was told that it's the flesh that you should be enjoying (sorry veggie people).
My verdict on Chickens Feet was rather the same as @mender1's and we quickly ditched them for the Curry which was a little spicy but excellent.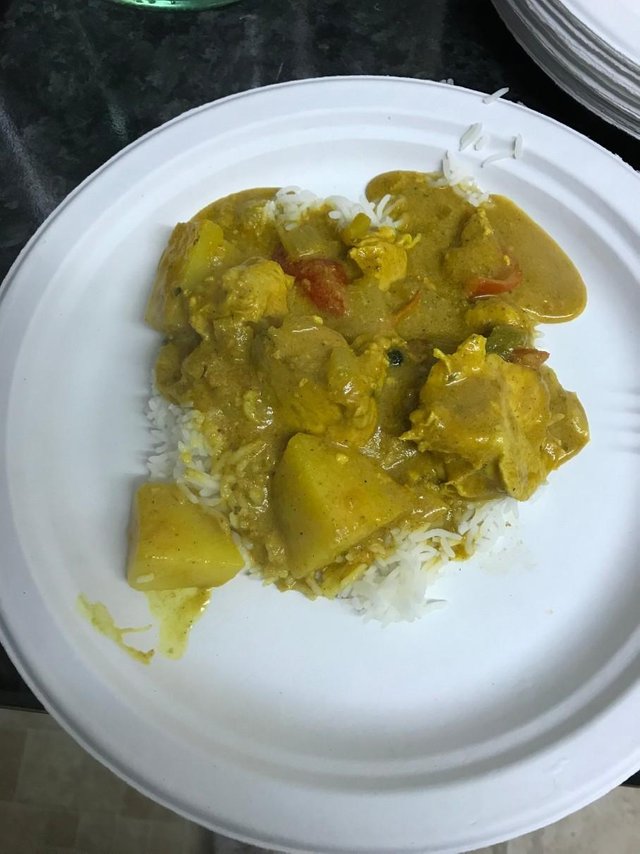 Don't you just hate it when mirrors are in the wrong place and you end up in the picture. Yeah that's me in there! (below).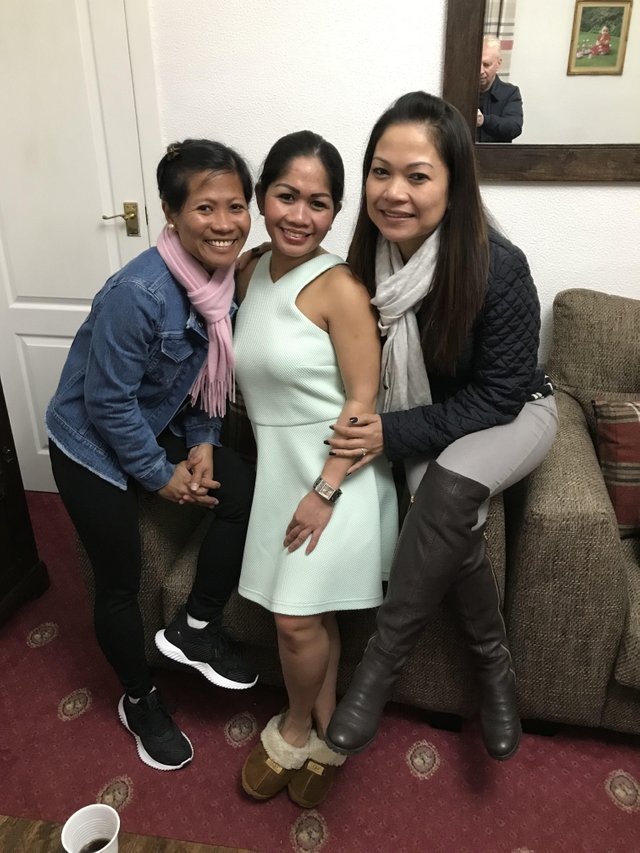 (These THREE ladies are all avid distance runners and regularly do 12 miles in a single session)
I initially approached @pennsif and @shanibeer about ideas to raise some cash for this, but to be honest if the 'on tick' people come through we will be very close to the target of £2000, so I am not going to ask for Steemians to donate anything besides your vote.
What I will commit to is that ALL rewards from this post, I will delegate to the @chops.support account that is a passive voter for good Steemians who I feel are contributing to the platform in a good way.
@chops.support currently has 2444SP and thus delivers a modest vote. I would love to get this much higher and add some new people to it giving them a hand and some inspiration to create more content.

As well as this delegation, I will personally match the rewards and add that amount to @bingbabe's Just Giving account in the form of Sterling.
A vote costs you nothing but some voting power. Please give her some support; it's for a good cause.
https://www.togetherforshortlives.org.uk/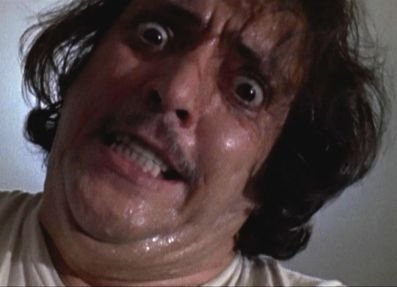 If you found this article so invigorating that you are now a positively googly-eyed, drooling lunatic with dripping saliva or even if you liked it just a bit, then please upvote, comment, resteem, engage me or all of these things.