ADSactly Tech News - Robotic Cats That Help the Elderly Reporting for Work!
ADSactly Tech News: Robotic Cats That Help the Elderly Reporting for Work!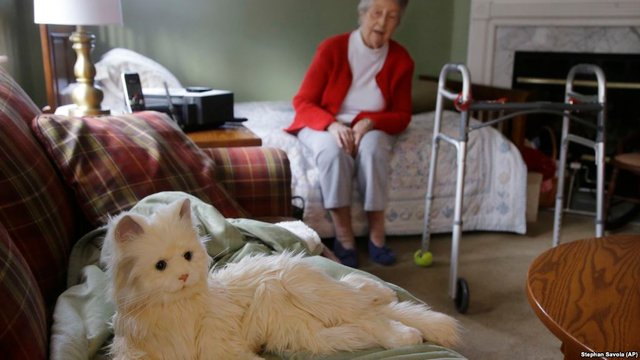 Image Source: Stephen Savola - AP

One of the biggest challenges our world faces in the coming decade reolves around the number of elderly baby-boomers that will be leaving the work force and joining those that came before them in retirement. America is expecting a huge increase in healthcare costs associated with its rapidly aging population. Many of these retirees will find themselves living in nursing and retirement homes expected to carry on with their lives and find a new purpose in their old age.
Such a drastic change in lifestyle can be shocking. Reinventing ourselves is difficult in our youth and it only becomes more difficult as we get older. Retirement homes can be cold and lonely places. If you are an elderly person not fortunate enough to move into a home with a few friends or you lack an ability to make new friends life may become a bit dull and isolating. This leads me to my point...
What if there was a cat that didn't need to be cleaned up after, kept an elderly person company and helped remind them to take their medicine. Do you think this would be an asset to a loved one that found themselves stuck in a retirement home without a lot of friends?
Making a cat that could serve such a purpose has been the goal of toy maker Hasbro in collaboration with some of the greatest scientifc minds at Brown University in Providence, Rhode Island. In fact, researchers at the university have received a $3-million-dollar award from the National Science Foundation to add artificial intelligence, or A.I., to Hasbro's "Joy for All" robotic cat.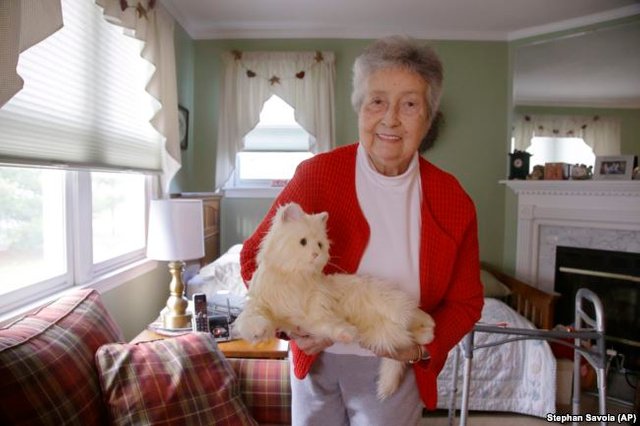 Image Source: Stephen Savola - AP

Would you be surprised to learn that the cat I'm speaking of has been for sale for the past two years? As previously stated, the cat was made to act as a "companion" for the elderly. Some of its coolest features include the ability to make noises similar to that of a real cat and it also lovingly seeks attention from its owners.
The Brown-Hasbro project is aimed at developing additional abilities for the cat. The team includes researchers from Brown's medical school, local hospitals and a designer at the University of Cincinnati.
Researchers at Brown's Humanity-Centered Robotics Initiative are working to decide which activities older adults may need the most help with. Such activities include finding lost objects and reminding the person to take medicine or visit their doctor.
Bertram Malle is a professor of cognitive, linguistic and psychological sciences at Brown. He said that the researchers do not want to make unrealistic promises of what the cat can do.
I find this project absolutely fascinating and developing additional abilities for this cat seem like a good priority! If you want to make me fall in love with a cat, you'll have to convince me that it really is a cat first! It needs to be fun, playful and loving. If you can give it abilities that help it accomplish these tasks, I will appreciate its presence and be happy to have it hang around!
Bertram Malle's partner Michael Littman is a computer science professor who hopes to make the robotic cat perform a few new interesting activities while keeping the cost down to just a few hundred dollars. Hasbro's current "Joy for All" cat costs $100. They must be very careful not to allow costs to over run as the likelihood of seeing them adopted hinges on affordability for seniors.
It is because of these ideas that the new project has been given an appropriate name: Affordable Robotic Intelligence for Elderly Support, or ARIES.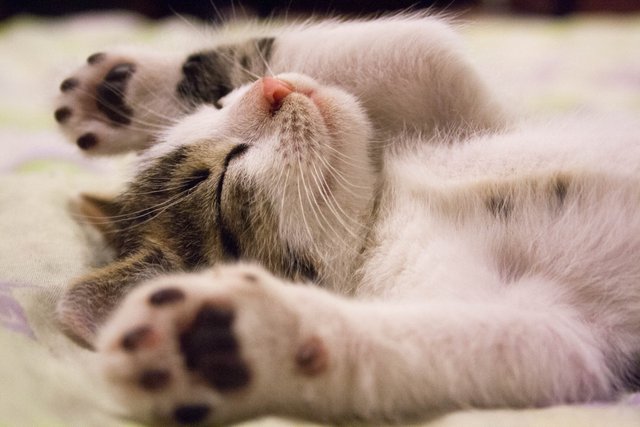 Image Source: Creative Commons - Pexels

Jeanne Elliott has a 93-year-old mother named Mary Derr. Her mother lives with her in South Kingstown, Rhode Island. One thing readers should know is that Mary Derr has dementia. According to Jeanne, the Joy for All cat that she bought this year has become a true companion for Derr and really improved her quality of life.
The robot cat stays with Derr and keeps her calm while Elliot is at work. Derr treats it like a real cat, even though she knows it is electronic.
This is really heart-warming don't you think? I know many people would argue that a real cat may be better but I'm not so sure. We touched on the fact that this cat doesn't need to be looked after, taken care of and it doesn't make a mess. These are benefits I could see really coming into play when you talk about their interaction with the elderly.
Elliot told the Associated Press her mother often forgets things. She added that a cat that helps her mother to remember to take her medicine and be careful when she walks would be great.
This is another outstanding benefit of having a robo cat. It can do things an ordinary cat simply could not. Have you ever had a cat that reminded you to pick up milk from the store or to take your vitamins in the morning? I think not.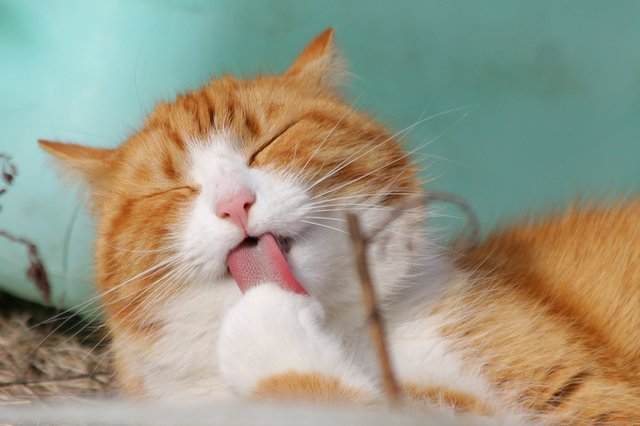 Image Source: Creative Commons - Pexels

Diane Feeney Mahoney, a professor at the Massachusetts General Hospital's Institute of Health Professions School of Nursing described the cat as a tool that could make things easier for someone caring for a person with middle-stage dementia.
She also stated that she thought it could also be useful in elder care homes that do not permit people bring in real animals.
However, the goal may be set but the sentiment around this is still up for debate. Scientists are studying how people feel about robot cats and how the elderly react to their mannerisms. There is proof that they can make a positive change in the lives of elderly people so the pursuit is not in vain. Another thing scientists are trying resolve is how new and improved robot cats would complete helpful activities and how they might go about communicating that information to their owners. One thing we should not expect are talking cats.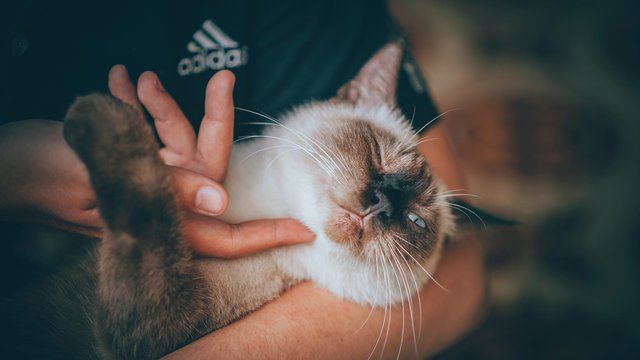 Image Source: Creative Commons - Pexels AP

When one of the researchers involved in this study was asked what was wrong with giving the cats an ability to talk he replied, "cats don't generally talk to you."
I would tend to agree with that point but then again, they don't normally remind you to take your medicine either do they?
It is interesting however how they may go about solving this communication problem between robot cats and humans. Considering they won't be able to talk it is quite limiting to body language. For example, it appears that researchers are looking into whether their robot cat could move its head in a special way to successfully communicate its message.
In the end, they hope to create an exchange between the human and the cat in which the human feels the cat needs them. By doing so, the researchers hope they can even help prevent feelings of loneliness and sadness among elderly people.
This is a very good idea! I actually feel warm and fuzzy when I think about this... I know it must be lonely to be put in some retirement home or nursing community. Without family around, feeling loved and appreciated becomes all the more difficult. If a robot cat could ease the pain that the elderly feel as a result of isolation I am very much in support of it!


"The cat doesn't do things on its own. It needs the human, and the human gets something back," Malle said. "That … is a huge step up. Loneliness and uselessness feelings are hugely problematic."
As a writer for @ADSactly I feel obligated to write about things that are both relevant and interesting. I also try to discuss topics that generate some sort of emotion in my readers or bring about some sort of additional learning opportunity that can be made from discussing the topic together.
How do you feel about robot cats and robotic companions? Could they provide relief for the elderly and if so is it a direction we should be taking society towards?
I'd love to get an honest and open discussion going about this topic. Please leave your thoughts, feelings and opinions below!
Thanks for reading.
---
Authored by: @techblogger
In-text citations sources:
Scientists Aim to Give AI to Robot Cat That Helps the Elderly - VOA News
Image Sources: VOA News, Pexels, Amazon

Click on the coin to join our Discord Chat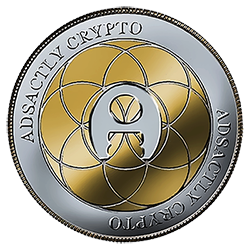 ---
**Vote @adsactly-witness for Steem witness!
Witness proposal is here: https://steemit.com/witness-category/@adsactly-witness/adsactly-steemit-witness-proposal
In the bottom of the page type: adsactly-witness and press vote.



Use small letters and no "@" sign. Or, click here to vote directly!
Thank you!

---