Salad with chicken in Thai style: Recipe
Salad with chicken in Thai style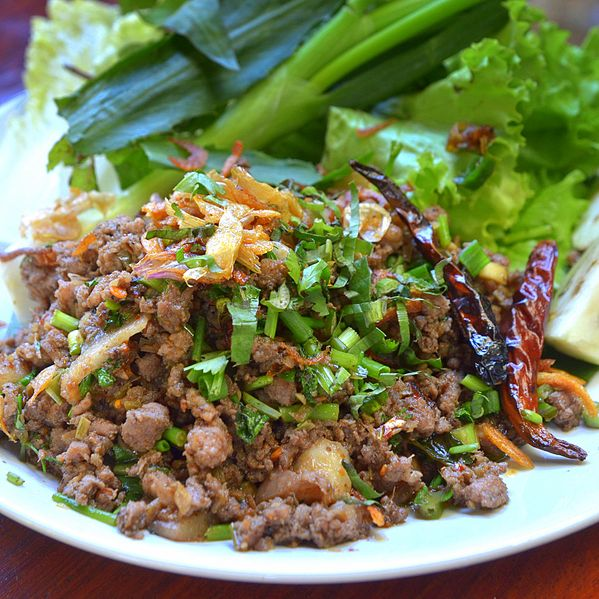 Image source
Ingredients
300 g of chicken fillet;
2 fresh cucumbers;
6-8 cherry tomatoes;
½ lemon;
1 bunch of cilantro, green onions and lettuce leaves;
1 clove of garlic;
1 tablespoon soy sauce;
2 tablespoons fish sauce;
1 teaspoon cane sugar;
olive oil for frying.
Preparation
Rinse chicken fillet and dry with paper towels. Slice it with thin straws and fry in a well-heated frying pan in olive oil.
Vegetables and greens wash and cut. The thinner the slices, the more delicate the taste of the salad. In a small saucepan, combine the soy and fish sauce, sugar and the garlic passed through the press. Put vegetables in it and put it on the fire. Give them a little heat (do not put out!) And remove from heat.
Lay on the dish lettuce, fried chicken, warmed in a sauce of vegetables. Pour all this with lemon juice, sprinkle with herbs and serve on the table.
---
Thanks for reading. Stay healthy!