10 Traits Successful Real Estate Agents Use to Grow Their Business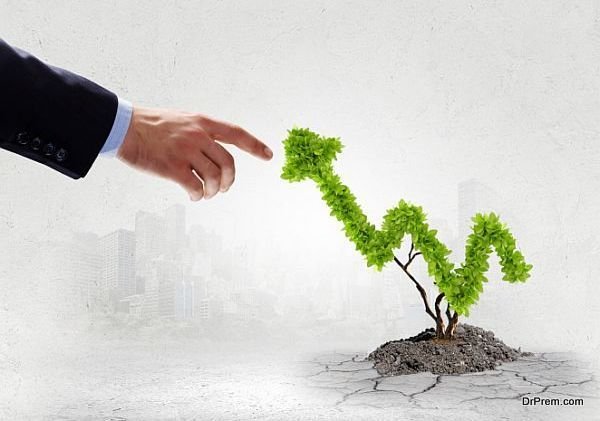 10 Traits Successful Real Estate Agents Use to Grow Their Business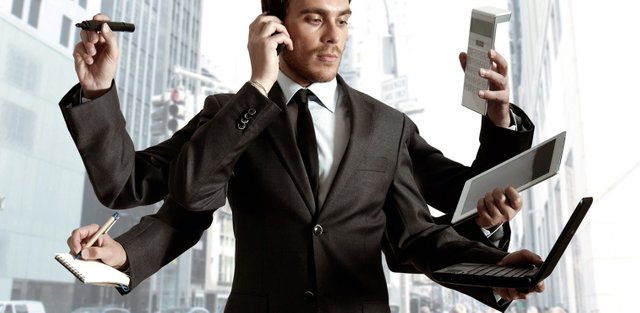 Being a real estate agent is a lot like running your own business. It's up to you to attract clients, create your own daily schedule, you're responsible for your own marketing – and pretty much any other expenses connected to generating leads and closing deals. It can be a lot of pressure – it can also be one of the most liberating and rewarding careers ever. Because being a real estate agent is so different from a regular nine to five job, many new agents do not understand the implications of what this mean and do not know how to structure their time.
In a typical job, you show up when the boss tells you to and you perform a set of tasks that is part of your job description. You typically know exactly what is expected of you and what kind of time frame you have. However, a real estate agent is in charge of their own time and their own tasks – so it can get overwhelming if you don't have some kind of plan in place to keep you on track. Time management is critical in real estate and learning how to organize your time can be the difference between success and failure.
Normally when you go to work for someone - you have to be there on time everyday – if you are late or don't show up - you're going to hear it from your boss – we all know this. As a real estate agent however, there is no one telling you when to show up – you can hit the 'snooze' button over and over and sleep in till 10am if you want! How wonderful is that? "Not very". As it would turn out – you don't make any money while you're snoozing in bed. (unless you have passive income workining your favor)
A typical day for the average real estate agent
So now you show up to the office at say 11ish and it's time to grab that cup of coffee and catch up on the latest office gossip. Once caught up with the daily buzz – it's time to check your emails – and then see what's happening on Facebook and Twitter of course. Before you know it- it's 11:30 and everyone is starting to ask where they're going to eat for lunch. So everyone shuffles off to lunch and spends an hour to an hour and half eating. Eventually you get back into the office around 1pm or so. You're stuffed full and don't feel like making phone calls – so you check up on your email again – watch a few videos and before you know it - its around 3pm - well.... let's call it a day. Time to pack up and head home.
Does this sound like YOUR typical work day? Probably not – but this describes probably 80% of most real estate agents. This also explains why most agents fail at selling real estate and give up. They get just enough rope to hang themselves.
Looking for a better way
When I first started in the business over 6 years ago – I was much the same. I didn't put a premium on my time and I wasn't using it to my advantage, but rather to my disadvantage. I was procrastinating and avoiding the things were most important without even realizing it. It felt like I was working .. and it felt like I was busy, but in all actuality, I was wasting a lot of time. It wasn't until I started breaking those habits and started to get control of my time that I began to see results. Once I had a better grip on time management – I started looking for ways to maximize the time I do have. I read industry journals and watched a lot of videos about how the more successful agent were spending their time and the tools they were using. After you read enough success stories - you start to recognize patterns. I began putting the information I learned to use.I want to share with you some of the best tips written about building your business that have been useful for me. Although this is geared towards real estate – I believe that it could be applied to just about any business.
So here are 10 tips to help you grow your business and keep it on track:
1) Have a purpose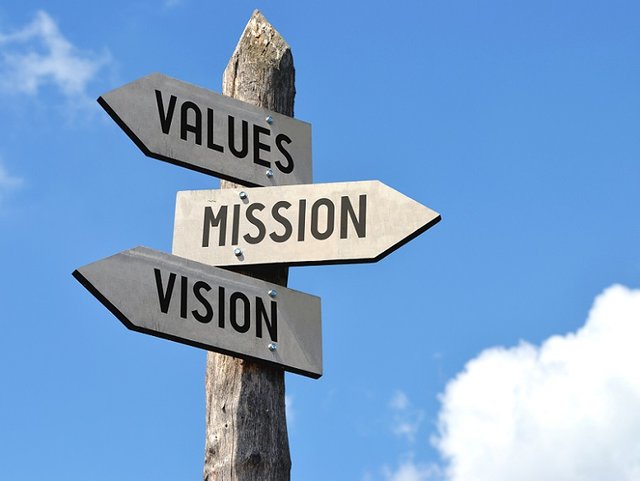 A map does you no good if you dont know where you are or where you are going. Having a purpose gives you a compass to guide you to the destination you are seeking, but you must know where you want to go so that you can track your way and stick to the path. More that that - a purpose gives you a reason to wake in the morning - to be excited about your day. Many people mistakenly think their purpose is to make money -but that's not what we truly want. Sure, we seek after money - but it's what we want to do with that money that drives us. Unfortunately for many, it is just getting to the next payday - but what dream do we really want to make happen? and what would we do if money were no object? Part of the path to success is knowing how you define success so that you'll be be able to blaze your way there. Think about what your purpose in life is - I know, it's a rather existential question but it doesn't have to be that difficult. Is your purpose to be good person? or to be the best at what you do? Is it to raise a family, build a business - what drives you each day? Take some time to think about it and then write it down and put it where you can see it every day to help keep you focused on it.
2) Leads , leads, and more leads
Leads are the lifeblood of any sales person and this is especially true with real estate. Your primary focus should be on finding, developing, talking to, corresponding with, meeting , eating or drinking with leads. There is almost no other task as important , because without leads, you have no one to do business with. You have no buyers and you have no sellers without leads - that's like having a frog without it ever being a tadpole. Every client was once a lead and if you want to increase the amount of business you do and the number sales you have then you need to be focused on generating new leads all the time. You should be adding leads to your data base regularly. Make it a part of your daily routine to add at least one new lead per day - really you should be going for more than that but if nothing else - one a day is better than nothing and that's roughly 260 new leads a year. As you get your groove , you can ramp up your goals as much as you like and shoot for 150 new leads a day. There are many ways to find new leads - you can work the expired listings, FSBOS and several FSBO websites, you could go after lists of pre-foreclosures. There are also services that will funnel leads to you for anywhere from like $5 to $15 per lead and I've seen up to $50 a lead - obviously this can get very expensive quickly so take the time to research any lead generation service you intent to use to make sure you understand all the costs involved and can weight out the cost to benefits ratio.
3) Consistently followup
Because you spend so much of your time cultivating leads , you want to make sure that you stay in touch with them and keep top of mind awareness with them. If you followup with your leads on a regular basis - you will be miles ahead of the average agent that typically gives up after 3-4 phone calls or contacts. However many studies have reported that most leads do not become prospects until you've reached out them 8 - 15 times. Have you ever reached out to lead that often? Practice regular and consistent followup to increase your chances of getting a listing appointment. Put it into your calendar to ensure that you make time to followup. Remember that followup can come in many forms - it isn't simply calling a lead to see if they are interested in selling their house yet. You could call someone that sent you a referral and thank them for it. You can catch up with some contacts that you haven't spoken to in a while just to get back o their radar. You can reach out to older clients just to see how they are doing and ask how they like the place. It also comes in the form of sending things like birthday cards or anniversary gifts once in a while. - Don't just call on the people you want to sell to, followup with your whole network. Make it habit to reach out to the people in your network each and every day.
4) If you fail to plan, then plan to fail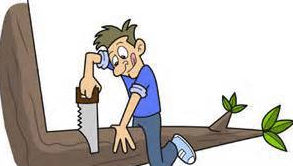 Remember that roadmap we talked about earlier? Well guess where that came from from? When you have a purpose and you know what you want to achieve, you need to write down that purpose and them formulate a plan to make it happen. Understand what the overall plan is, but focus on day to day activities with more intensity. Be sure that each day you doing something that is getting you one step closer to achieve the goals laid out in your plan. Plan your week and stick to you schedule. Be sure to pencil in some time for family and recreation so that you don't burn yourself out. Start out by writing a general plan of what you're over objectives are with some short term and long term goals. Then write down how you intend to meet each of those goals and in what time frame you expect to meet them. Create a weekly schedule with daily tasks that you can use to take actionable steps towards your objectives. Review your plan each week and revise it if necessary, but stick to the general plan. Make it a habit to gauge yourself and track how much progress you've made - if you stop making progress - assess why and adjust accordingly to get back on track.
5) Marketing Yourself
In order to keep your pipeline full of leads, your going to need to engage in some form of marketing. Whether it's Facebook, Twitter, or a mail campaign, or door knocking, signposts, radio ads, park benches, whatever floats your boat - you are going to have get your brand out there one way or another. In most cases, your budget will determine how much you can put towards a marketing campaign - but regardless of what type you choose to do - stick to the same one and be sure that you can fund it for at least 4-6 months. A critical mistake that many agents and other sales persons in general make is that they will throw hundreds of dollars into a campaign of some sort and then when they don't see immediate results they cancel it and stop marketing altogether - thus ensuring mediocre results. Then they say it never worked. Marketing campaigns take time - people need the chance to see your name a few times because in sales, familiarity breeds fondness. Try to determine what works best in your area and start hammering it. As you start to see results and start earning more , you can fund larger campaigns and generate even more leads which will give you more sales. Hukuna Matada - it's the circle of life.
6) Master the Art of Sales Skills
Once your pipeline is filling up and you've got clients on the other end of the line - you'll need to be a masterful salesperson to land those appointments. Brush up on those sales skills. Read some books or watch some videos. Learn to read body language and how to mirror your prospects. Use tonality to get on the same page as your prospect - if they are a slow talker - then dont talk fast at them. Match their demeanor, and be just a little more enthusiastic. Try to "read the room" so to speak , and be cognizant of your environment - determine who the decision maker is and be sure to play to their strengths -pay attention to their motivations. Get comfortable with using scripts - we all hate them - but the true masters swear by them and you can't argue with their results. Learn scripts to the point that you've internalized them - memorized and can recited in your sleep. Practice so that it sounds natural and organic - the last thing you want them to think is that your using script! There are many good ones out there too - and the right script actually is very natural and does not pressure people into a sale , but rather leads them down a path of questions where the right answer is to do business with you - if you're willing to take them on as a customer that is. Remember - not every customer is a good fit for you and there are times when it is smarter to walk away from someone who has unrealistic expectations about the value of their home when the market says otherwise. So bone up on those sales skills and start closing more appointments.
7) Surround yourself with an awesome team
Look, you can't do everything on your own. And it makes good sense NOT to. Hire some great people that you really click with and who are great at what they do so that you can do what your great at doing - prospecting and selling. The two most important things you can be doing in your business at any given moment are generating new leads and closing sales. Just about everything else can be delegated to someone else who is really good at it, likes to do it and can free you up to spend more time doing those two other really important things. Whether they can run your marketing campaign , or know how to do Facebook ads - or handling open houses or dealing with sellers while you are getting listings - having a team to help support your business can help you to grow it by allowing you to spend more time on revenue generating tasks instead of administrative tasks.
8) Stand out from the crowd - differentiate yourself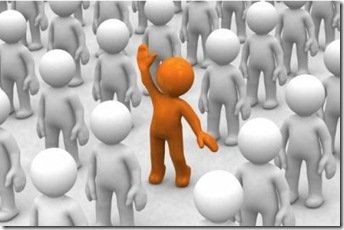 In today's world - you cannot afford to be the same as everybody else. There is just too much competition and let's be honest - many clients know their neighborhood better than you do - and they know how to use Google maps and Zillow. So why would you want to blend in with every other agent pounding on their door ? if you want to make a lasting impression and win more business - your going to have to stand out from the crowd and differentiate yourself. My deal was working exclusively with investors. I learned my local market and started a weekly meetup group that attracted over 600 investors from my area. I went on local internet TV stations and did live interviews to talk about the meetup group. I reached out on a website dedicated to real estate investing called Bigger Pockets and started answering questions anytime someone in my area posted a comment or question - before you know it buyers were flocking to me - wanting to know my opinion about the market, wanting to buy properties in the Fresno area and looking to connect in general to do business later. There are many ways to stand out in your field. Become a local market expert - know how many houses are on the market - know how many sales took place. Learn about an area and become the best at it. Find some niche and work at it so that you become known for that and draw people to you organically.
9) Focus on Listings
I wish I had realized 6 years ago what difference it is to be a listing agent. No one told me. It wasn't in my training -and quite frankly - it just seemed a little intimidating. I was getting lots of buyer leads so I never took the time to think about doing listings. I didn't understand at the time it was typical for the broker to get all the listings while the agents took the buyers around looking at houses. In retrospect, if I had put half the effort into listing as as I had buyers, I probably have more than doubled my sales. Buyers control your time. Wasn't part of the reason you became an agent was so that you can manage your own time and work on your own terms. Well now your customer is dragging you around town telling you when they are available to look at at houses and of course it's on Friday night or Sunday morning. I get that when your making your bones, you need to put in the time and give up some evening and weekends - and I've done it. Many, many, many times. But working with buyers can take up a lot of your time. They want to look at a lot of houses - then when they make an offer that's actually accepted, they inspect and decide to back out - your back to square one - showing them more houses again. You're usually expected to show up for the inspections, appraisals, open the house for various services, etc. I've been happy to do this for my clients for years and for some of them, I'll still do it. But I prefer spending my time on getting listings so I'm sending new buyers to my seller's agents for a referral fee and I'm shifting my focus to listings only. When you have a listing, you have more control of your time - you are at the beach with your family on the weekend while the selling agents are driving buyers around looking at your listings. Rather than spend your time chasing down buyers and then hoping that your offer gets accepted, you will having agents submitting offers to you for you and your client to review - it's a completely different mindset and it makes a big difference. That doesn't meant not to take on buyers who want to buy your listing or perhaps previous clients and friends - but just remember that all that time your spending going to home inspections and writing up contracts could be time spent getting a listing.
10) Balance you're workload
Know your strengths and weakness and play into them. Delegate things that your not good at or don't like to do. Spend time do things that are most productive for you and that you enjoy doing. It's easier to stay motivated long enough to achieve success when you are doing things you enjoy instead of forcing yourself to do things you don't like - this will only lead to procrastination and mediocrity. If you have a team, pass along some of the more mundane tasks to free up your valuable time - if you don't have a team then find local services that can help you or even hire a transaction coordinator. The point is - don't weigh yourself down trying to run every aspect of your business. Find a way to get important tasks done so you can focus on the things that help grow your business.
These barely scratch the surface of the many traits that successful agents use to grow their business. What strategies do you use to stand out and grow your business?
---

Please be sure to check out my others articles on real estate, investing , and cryptocurrency ( and some other random dog stuff)
I always upvote comments to my blog posts