Rap Challenge Week 14 Review
What up Steemians!!!!
I'm up early today to go over the entries from the rap challenge. I didn't see the submission thread until last night so I only got to go over a couple of them before putting the kids to sleep. I ended up passing out myself as it has been a pretty long week. I'm going to forgo doing the post payout as it takes a bit of time to setup and you can only allow up to 7 beneficiaries. Instead i'm going to be using a voting bot called @khoa to created by @dang007 to upvote contestants post.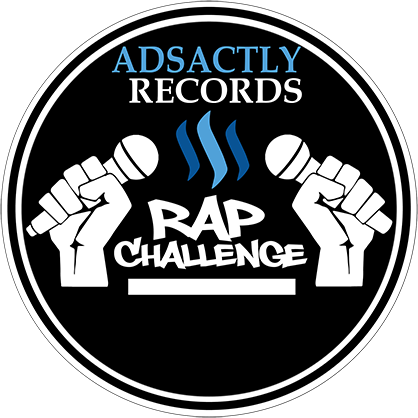 Scoring and Payout Percentage
To ensure a level playing field I will be judging these entries based based on lyrics, delivery, flow and energy. Scoring is as follows:
🎙️🎙️🎙️🎙️🎙️ - Awesome
🎙️🎙️🎙️🎙️ - Exceptional
🎙️🎙️🎙️ - Noteworthy
🎙️🎙️ - Average
🎙️ - Needs Work

There were 8 artist that submitted entries this week so I will be going though them in the order that they were submitted.

This weeks entries
---


Looks like you are aiming for the crown by calling our @geechidan in your second rap challenge post. The self proclaimed Elon Musk came with some hard bars. Being that english is your second language I commend you for being able to rap so well. Thanks for creating your entry.


---


We got another female entering the challenge this week. The lyrics were on point but your energy was really low so I had to ding you for that. I think if you put just a bit more pizazz into your entry it could have gotten you another mic or two.

---


This week mickey is giving us his state of mind with some gritty flow. He also mixed in his usual conscious flow into his entry. I enjoy watching your video's every week. Seeing people like yourself from different parts of the world partake in this challenge is really cool. I think over time you will bring a lot to steemit and become a mainstay.

---


We have a returning artist having fun with the rap challenge. I feel that you gave a solid effort into putting some flows together for this weeks challenge. Your energy was a bit low which brought you down a bit. Thanks for taking part in the challenge.

---


I see why they call you atlas as your trying to get to the top!! You came with some bars and like you said music is an outlet and it always good to get it out there. I enjoyed your entry and for the most part you have become a regular in the rap challenge. Thanks for being part of this awesome contest.

---


We have a newcomer that decided to spit a freestyle. Unfortunately it didn't look like you were giving it much of an effort. As you said your just trying to get some steem which is what we are all here for. Thanks for taking the time to enter.

---


You decided to blackout on us this week literally and figuratively. You cam with them sharp lyrics as usual. It's hard for other artist to compete with such a talented MC but that is the point of the rap challenge. Allowing artist to express themselves, have fun and breed a bit of competition. Thanks for throwing your hat into the ring.

---


You came hard straight out of the bat. I've seen you getting before with your flow every week. You have worked on riding the beat and bringing the energy with it. Again I think it's really cool that people from all parts of the world are taking part in this challenge. Thanks for taking your time to put together an entry.


Wrap Up
Seemed this week everyone wanted to share their state of mind!! I can't really blame anyone, who doesn't love Nas (His birthday was yesterday). Also about half of you decided to forgo posting your entry on your blog. I guess technically you're not required to as long as you post in the submission thread but you might as well so you can maximize your payout. With that being said I only had the @khoa bot upvote the people who created entries. I'm not sure if it works on comments.

If this post ends up getting more payout then I'll compensate by using WHALESHARES to upvote people's blog post . For those that don't know WHALESHARES are a token created by @officalfuzzy which can but used to get an upvote from @officalfuzzy.
As usual it's up to @rondonson and @slickhustler007 to give their input and decide who came out on top. Thanks again for taking the time to read and shoutout to all of the artist past and present.







Get Your Steemit Merchandise and Try out CryptoPing