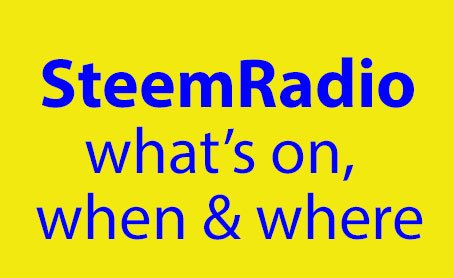 Netcoins vote over, a magnificent community effort.

Congratulations to everyone, especially all at @oracle-d for kicking it off and steering the campaign.

We will find out in a few days if we won.

A few things popping up on the steem radio waves this week.

A new show on MSP Waves, another on Rambling Radio and the rebirth of SMA.

And a big thank you to DSound for their continued support.

---
---
What's New : SMA Rebirth


The big news of the week is the rebirth of SMA.
Steemit Music Alliance is no more. Say hello to Steemit Music Association.
At the helm for the new SMA are @termite, @macchiata and @onemedia.
And in case you wondered...
"After months of deliberation, things came to a head especially in the recent weeks and we've decided to rebrand on a new server due to prior administrative difficulties with the way the previous server was set up. We look forward to regaining the momentum and engagement SMA enjoyed at its height earlier this year that waned in recent months, by eliminating these perceived administrative difficultes."
---
InformationWar stalwart @gregorypatrick who already runs The Decentralized News Hour three times a week, and a Friday show on Green House Radio Online, is starting a new show No Bull on MSP Waves on Saturday.
Full details of Greg's adjusted schedules coming shortly...
---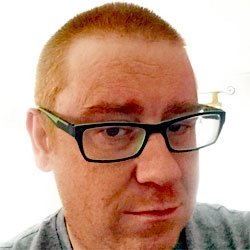 Over on Rambling Radio Bulgarian-based ex-Brit pat @crazybgadventure is launching a new food based show on Wednesday.
A show for the foodies talking about all things culinary. Future topics will be talking about quick and simple recipes, for the hungry foodie, or foodies in a hurry. There will be an ingredient of the week where a particular ingredient is explored, looking at its origin and foods it works well with.
More information about the show here :
Should be tasty...
---
---
Pennsif's Use Case Radio - Film & Steem - Thursday, 8pm - 11pm UTC


My Use Case Radio series kicked off last Thursday with Food & Steem :
https://steemit.com/mspwaves/@pennsif/73xk9j6k
This week it all about Film and Steem.
I have a great lineup of guests including established steem film makers @brian-rhodes (The Order of Things to Come), @dougkarr (HardFork), @juliakponsford (The Ju Ju Gum Conspiracies) and @asonintrigue (Poster Grrl). Several others coming along include @ashtv and @basilmarples.
We will be looking to cover all things film on steem including collaboration, promotion and funding.
I will be posting a full guest list in the next couple of days. For anyone interested in film on steem the show will be a must.
---
---
If you know of any other relevant shows that I haven't included please do put the details in a comment below or DM me on Discord @pennsif#9921 . Also please let me know of any changes to the shows already listed

---
The times for the shows are all shown in Coordinated Universal Time UTC/GMT - which is currently UK time. There are numerous sites on the web for converting UTC to your local time. This one looks particularly useful worldtimebuddy.com
---
SteemRadio : schedule of shows for week beginning 22 October 2018


---
---
MORE OF MY POSTS...
---
---
| | | |
| --- | --- | --- |
| | These listings are supported by DSound. | |
---
---
[ header graphic by @pennsif // other graphic from DSound ]