The Daily Qurator #973

---
Welcome to the 973rd Daily Edition of the Daily Qurator. Below you will find some awesome members of @qurator that worked hard to post some good quality content for all you awesome Steemians to enjoy!
Your Quality Curator ~( @goldendawne )~ Presents:
---
Upbringing
During the quarantine, and 55 days have passed, I noticed that my son's behavior has changed significantly. Due to the fact that my wife and I were forced to work, my son often stayed with his grandparents and aunts. We, as medical workers, are not affected by quarantine, we have worked and continue to work
Do you have a child that is behaving differently during this quarantine too? See what @cranium has to say about his own son and the changes they've been experiencing with their little one.
---
Abundance Tribe QOTW- How Was Your Energetic Experience Changed During This Global Pandemic
I have already been pondering on this one lately a lot. Since some time it is my own observation that is coming to light to me that I have been getting into a lot of negative energetic pattern; as to thinking everything is wrong; everything is bad, there is no hope, there is no light
We've all been dealing with this pandemic and the repercussions of being locked in or sheltered in place, but @nainaztengra has been dealing with other happenings and health concerns too. See how she is trying to regain her positive outlook in this post.
---
EcoVillages Journal No 25: The EcoVillage Model Earthship
It's been quite a biotecture journey this past few weeks as I immerse myself in the design of a new earthship model to suit the harsh and very hot climate of Portugal. Biotecture is very different to architecture because there is a lot more consideration to the size, proportions, location, and overall functionality and performance. The easiest way to explain the difference is that a home built on biotecture will work autonomously to keep you warm, cool, watered and even fed at almost no cost, power or time and effort
@eco-alex gives us all the information on this biotecture structure. There's some great images of the design and how it will be built. If this is something that interests you, make sure to stop over to see what is being planned.
---
Boodle Fight
Looking forward to eating & hang out with friends soon. Anyway you can watch our boodle fight bonding last year.
@gheghenrv shares a GRAND memory form days gone by (pre-pandemic era) and it's a fabulous one! Stop over to watch as she and some friends have one of the best times of her life. Definitely makes you want to have your own boodle fight!
---
Garden Snaps
How long have we been
at home, and not travelling
what can we do
it's all up to you
time keeps ticking
go and do something!
Not only is @jacinta.sevilla sharing some of their favorite garden images, but they're also adding some of their favorite quotes here. It's a wonderful tribute here with words that are great for soul searching.
---
@qurator does not explicitly or implicitly endorse third parties opinions or statements in the Daily Qurator. Any statements made in these posts are the author's and curator's own opinion.

Qurator News:
---
Q Token Details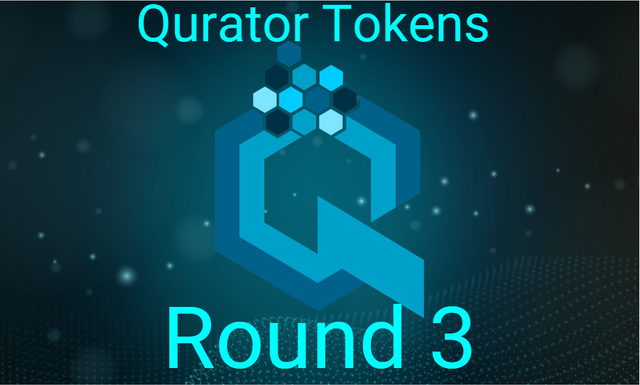 Round three of the Qurator token launched with more details here
---
Free Registration and how to join details can be found here: Registration Details
---

Competitions


We host weekly Photo and Food competitions. Click on the images below to view the posts.
Additionally for all members we have Toss up Thursday, a weekly free for all post-promotional competition.
| Tasty Tuesday | Toss up Thursday | Photo Friday |
| --- | --- | --- |
| | | |
Delegation links for @qurator
After you click the link you will have to check the value, click next and then enter your Steemit NAME and Private Active Key to delegate.
Please remember to leave at least 50SP in your account and that new delegations overwrites the old one. Always use the total amount you want to delegate.
Qurator's Discord Channel


There is more perks and fun stuff on our server:
Feel free to ask Qurator Team questions
Meet other members
Promote your post in our Postpromotion room
Win some Q tokens with random competitions!
Join us! https://discord.gg/pJtWp57

Qurator banners
If you would like to show some more support and use Qurator banners then please head over to this post and copy the banner links from there. =)



»»-------------¤-------------««
Upvoting or Resteeming this post will help us grow and in turn enable us to give better upvotes to our members and quality content creators.
The Qurator project is brought to you by:
@scrooger | @goldendawne | @ewkaw | @ackhoo | @brumest | @blacklux | @rishi556
Cover graphics by - @aaronleang