Qurator's Shining Qurite #1 | @gillianpearce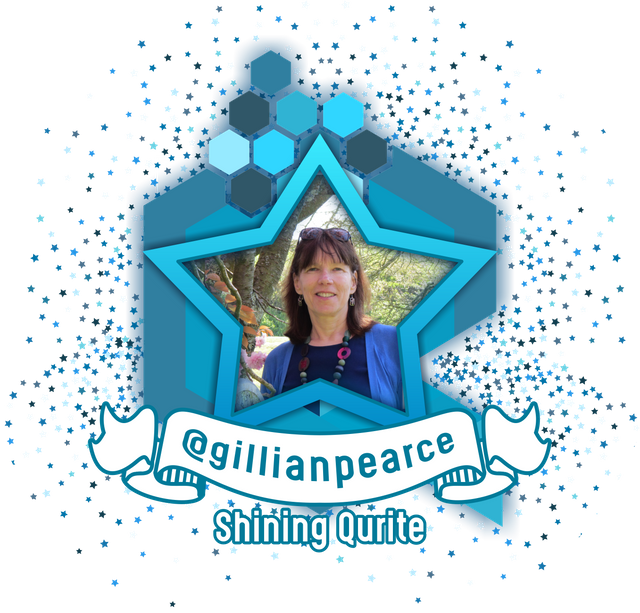 SHINING QURITE OF THE WEEK


Are you an exceptional steemian? Do you post almost every day? Do you write quality content to share with others on the platform? And finally... are you a Qurite/member of @qurator? Well then.. do we have a new special feature JUST FOR YOU! It is YOUR time to SHINE!
EVERY Wednesday @qurator will be posting the Shining Qurite of the Week which will spotlight a member who is active, posts quality content (almost) daily, comments on others' posts on the platform and is an exemplary steemian. We will be featuring a minimum of three of the Shining Qurite's posts from the last few days in this weekly highlight post and will be sending them extra upvotes/rewards from our accounts.
. Their tier will also be upgraded to T6 if they are below T6.
Upvote weights for the next week will come from:
@qurator 10%.
@qurator-tier-1-2 20%
@qurator-tier-0 20%
If you are not the Shining Qurite of the week, that's alright... you may be next week! Just keep posting quality work, continue supporting @qurator & your fellow Qurites, and perhaps you'll see your name in the SPOTLIGHT one Wednesday soon. But until then, let's see who is this week's Shining Qurite.
REMEMBER to support other members and comment!
Your Quality Curator ~( @goldendawne )~ presents:
---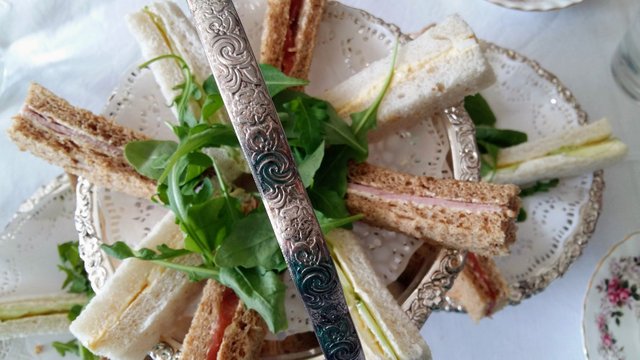 One of my Christmas presents from my daughter and son-in-law last year was an afternoon tea for two at 'Cakes the Difference' in Patcham, Brighton.
To make it extra special I decided to take Rebecca as my plus one and after a wonderful tea we spent a couple of hours in town together. This is a rare treat for me since she doesn't have much spare time what with working and having two young kids.
---
It's not the usual view most people would expect of Sydney, that being one containing the Harbour Bridge or the Opera House, but Bondi Beach is also a part of the city and offers an equally beautiful view I think.
I took these photographs at the end of the Coogee to Bondi walk which is 6 Km of stunning views, beaches, parks, cliffs, bays and rock pools
---
Last week for @old-guy-photos Tree Tuesday's initiative I posted a selection of differently coloured tree canopies. This week I thought I'd post an assortment of differently coloured tree flowers and blossoms
Looking at these shots I'm noticing that spring and early summer are the time for flowering trees. Now they seem to be predominantly green, although the one outside my window has red berries on it
---
---
The Shining Qurite Wall of Fame
Since we will be featuring a Shining Qurite each week we are going to start the Shining Qurite Wall where all the featured members will be placed. A great place for all steemians to find exceptional Qurites to follow. If you are a Shining Qurite, feel free to use your badge in your posts, you deserve it. =)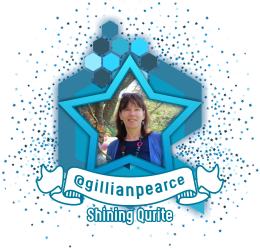 ---
The Qurator project is brought to you by:
@scrooger | @boontjie | @goldendawne | @ewkaw | @ackhoo | @brumest | @stresskiller | @blacklux
For more information about the Qurator Project and how to join click HERE
Like what we do? Consider voting for us as a steemit witness.
---