Q-Anon DEBUNKED
I knew it seemed too good to be true.
I was late to join the Q-Anon movement/conspiracy. But when I found out about it last week, I was totally entranced.
I'm not a nut-job don't worry. Consider me a fan of Hegelian dialectic and a bigger one of doing some detective work.
If you aren't familiar with Q-Anon...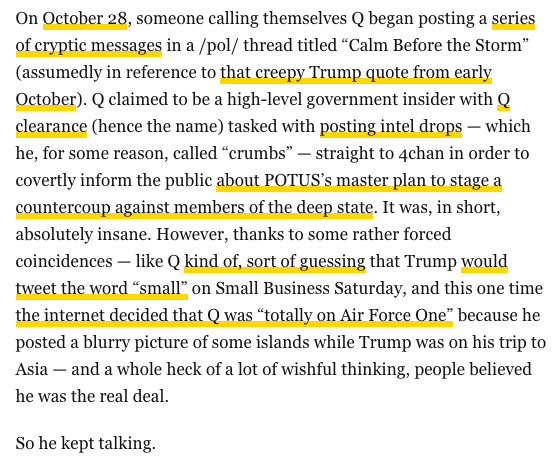 Despite my excitement playing connect the dots, some of the posts didn't seem to add up.
It seemed to be bits and pieces of other conspiracy theories/alternative news.
I wanted to believe it.
At first, some of the posts seemed so dead on II thought maybe it was an insider doing a reverse PSYOP (psychological operation) to trick people for Trump's benefit.
Then I started to pick up on a few things.
"Q" constantly refers to following the crumbs/breadcrumbs.


[Source: https://www.smashingmagazine.com/2009/03/breadcrumbs-in-web-design-examples-and-best-practices/ ]
[Note: "Q" uses alice "&" wonderland several times...note the above etymology of breadcrumbs...hansel & gretel].
So I went over some posts that seemed cryptic. One in particular stood out...

After a bit of playing around, Google niftily informed me that DFbF was a unicode character...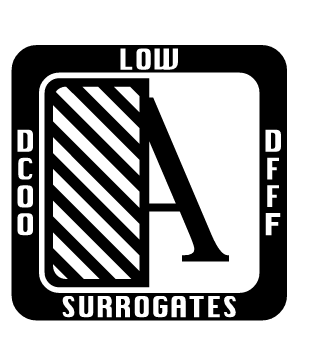 The only issue isn't it isn't a valid unicode character. So i typed each side into Google. "LOW DFFF DCOO SURROGATES".
On the first page I found a post linking to a patent. The developer had more patents. Here's what they are...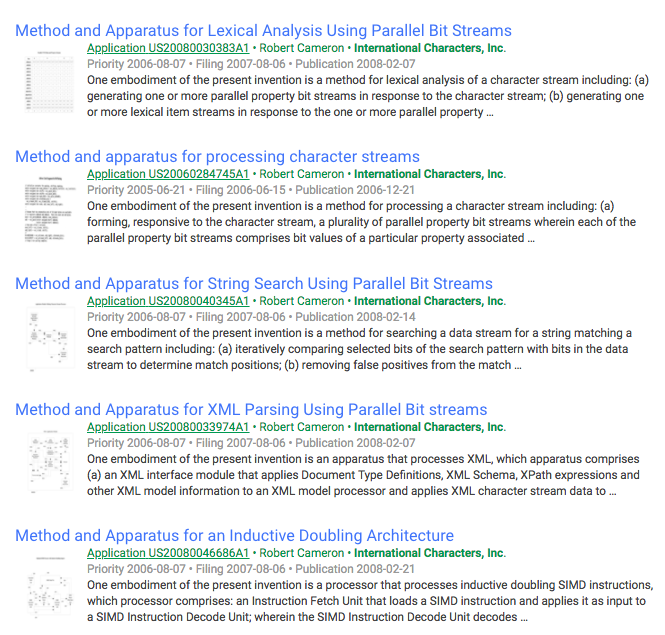 So essentially this developer is working on using parallel machines to analyze tons of text from different sources.
Naturally, my next search was for "International Characters, Inc."

So what was going on here? Was this a test of how powerful the system was?
The trail stopped there. Then I remembered something I had seen trending on paste bin that seemed strange to me at the time. I hadn't make then connection yet....but then I had an enlightenment.
Back to pastebin I found what was said to be a leak of a new set of Magic the Gathering playing cards.
Then I realized what I was reading. That pastebin link, outlining the new deck, had some similarities to how Q had played his game.
Also...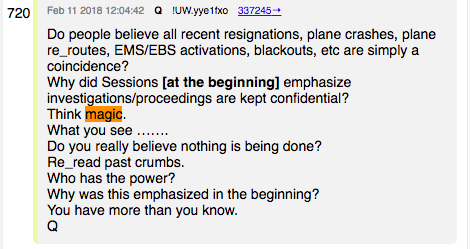 Next over to the manufacturer's site. I clicked on "Gameplay. How To Play." and saw that it showed a deck of cards that followed a blueprint of how Q had posted all along.
http://gatherer.wizards.com/Pages/Search/Default.aspx?output=spoiler&method=visual&sort=abc+&action=advanced&type=+%5b%22Land%22%5d
Odd, but still could be random dot connecting....then b000m!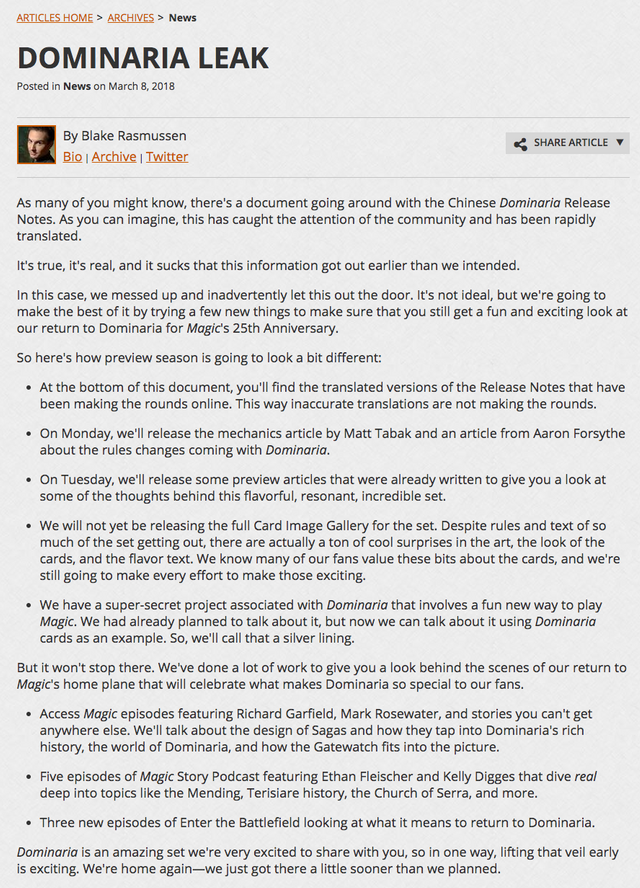 Look at the similarities in the last two line.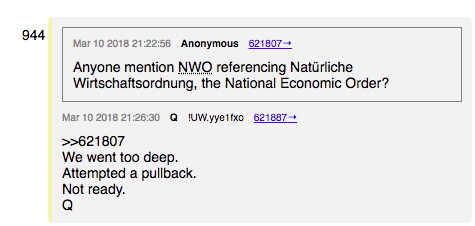 Q often posted about looking at things backwards. POTUS = SUTOP = SU TOP [Danish for wake-up].
Still, wanting more, I thought about the A.I. cryptocurrency robot "Sophia" Q referenced often.
Searched for it, read up a bit, then did some more connect the dots and I found the company working with "Magic" [Wizards of the West Coast technically] on marketing employs some of the technology in both the patent as well as Sophia. [agency: www.wsipowered.com]
I've gotta run so that's all for now.
This thing keeps snowballing so I'll post a follow-up with more proof I've found later on including the Snowden aspect. I just wanted to get this out before that snowball becomes an avalanche.
P.S. - While there bits of the Q story I'm inclined to believe, this counter-story makes way more sense. To me at least.